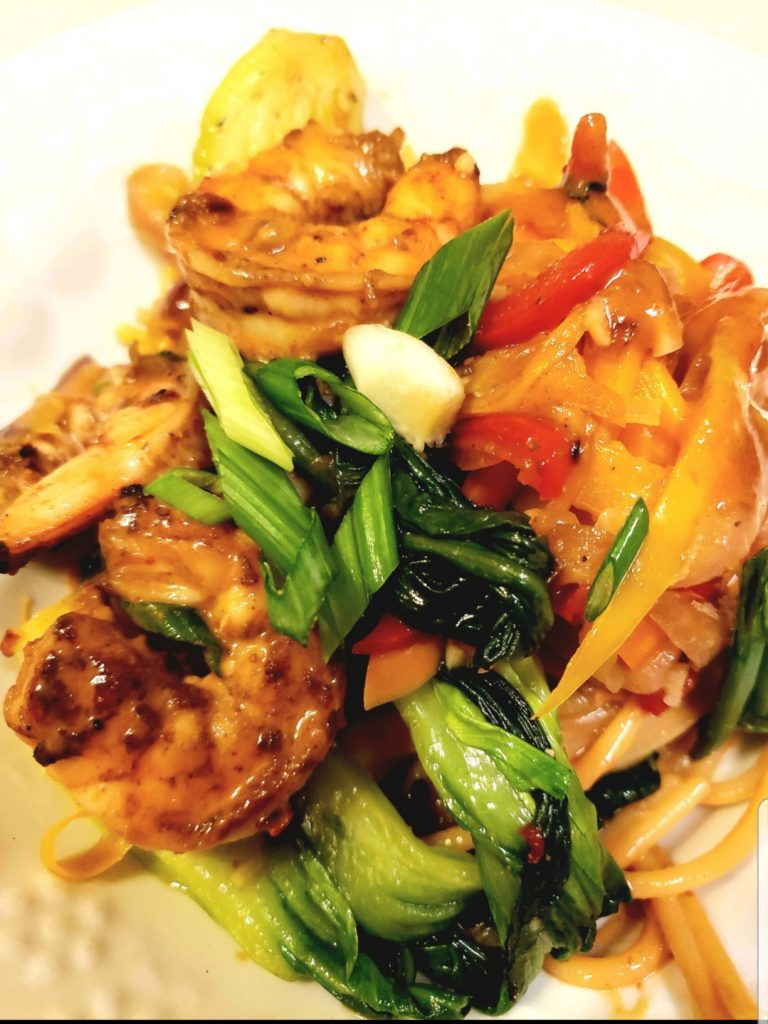 Here is my twist on a classic favorite! Who doesn't live oriental food, and who doesn't love peanut butter? Enjoy!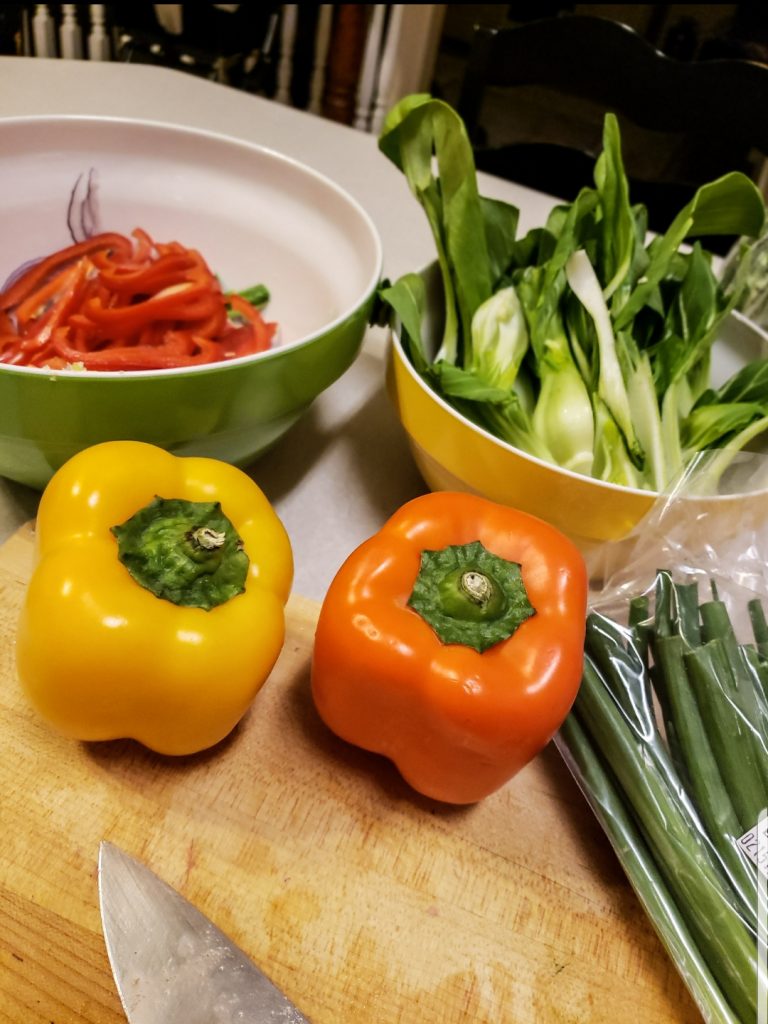 Print
Spicy Sesame Peanut Noodles with Shrimp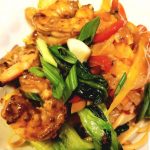 A perfect combination of spicy and savory.
Scale
Ingredients
1 lb pasta
1/2 c chopped peanuts
1/4 c cilantro, chopped
Sauce:
1/2 c soy sauce (low sodium)
1/2 c peanut butter
1/4 c pickled ginger
1/4 c rice vinegar
1/2 Tbs sesame oil
2–3 Tbs brown sugar
2–3 Tbs Siracha
2 limes, juiced
Shrimp:
2 tsp five spice
1 tsp red pepper flakes
Vegetables:
4 cloves garlic, minced
1 red onion, thinly sliced
3 bell peppers, thinly sliced (I used 1 red, 1 green,  1 yellow)
Scallions, cut at an angle
4 Baby Bok choy, cut in half
Instructions
Heat olive oil in a large Dutch oven.  Add garlic, red onion, and peppers and sauté until softened. Push to the side and add bok choy in the middle, searing it until softened and starting to brown. Remove vegetables and set aside.
Peel shrimp and remove tails. Pat dry with a paper towel. Toss with 2 tsp five spice and 1 tsp red pepper flakes. Set aside.
In a separate sauce pan, add soy sauce, peanut butter, pickled ginger, rice vinegar, sesame oil, brown sugar, siracha, and limes and heat on low while stirring frequently. Remove from heat after the peanut butter has melted completely and the sauce is a thick, smooth consistency. Set aside.
Meanwhile, cook noodles. Drain, add sauce, reserving extra to serve with the shrimp.
In the same Dutch oven you cooked the vegetables in, sauté shrimp, turning after 2 minutes or until opaque and cooked through. Add to veggies and top with chopped scallions and cilantro.
To serve, place noodles in a large bowl and top with shrimp and vegetable mixture. Drizzle with the additional sauce and top with crushed peanuts and chopped cilantro.