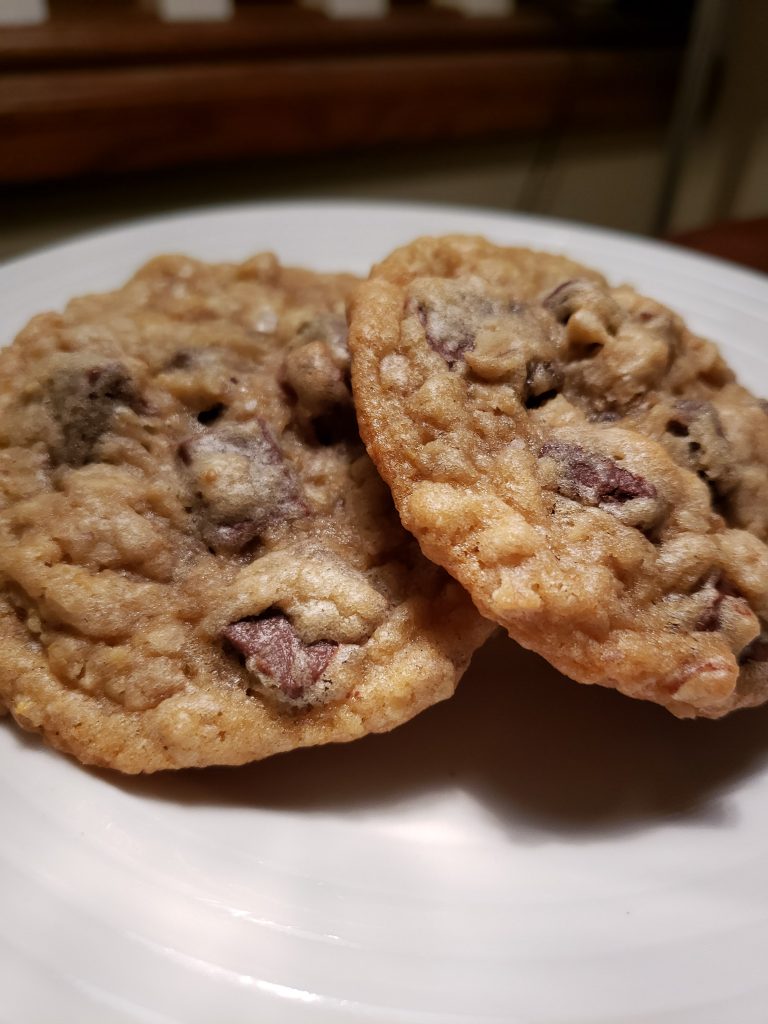 Print
Hazelnut Oatmeal Cookies with Dark Chocolate Chunks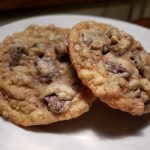 Sweet but not too sweet — the hazelnut and dark chocolate chunks perfectly balance out the sweetness to the oatmeal cookie!
Scale
Ingredients
1 c butter
1 c brown sugar
1/2 c sugar
2 eggs
1 tsp vanilla
1 tsp hazelnut extract
1–3/4 c flour
1 tsp baking soda
1 tsp salt
1–1/2 c oats
10 oz dark chocolate chunks (give or take, depending on your preference)
Instructions
Preheat oven to 350 degrees.
Cream butter, brown sugar, and sugar. Once creamed, add vanilla, hazelnut, and eggs. Beat until soft and fluffy.
Add flour, baking soda, salt and mix well. Do not over mix! Then stir in oats and dark chocolate chunks.
Line a baking sheet with parchment paper and scoop about 1/8 c dough and place it on the cookie sheet, making sure the dough does not touch the sides of the sheet or other scoops of dough.
Bake at 350 degrees for 12-14 minutes, or until the tops of the cookies are golden.
Serve with a cold glass of milk and enjoy!