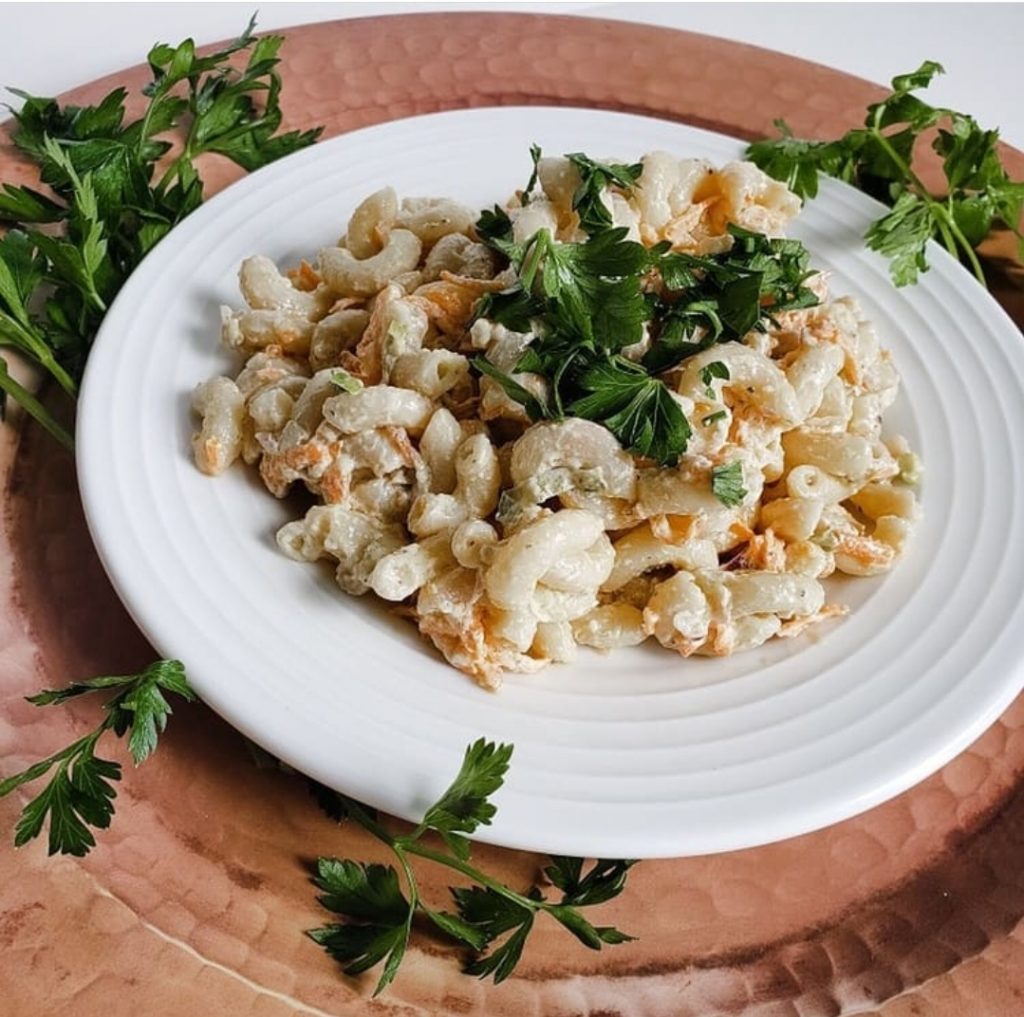 Print
Hawaiian Macaroni Salad
I made this salad for my son's football dinner, and it was a huge hit!  His friend told me it was the "BEST MACARONI SALAD he had ever eaten"!  His compliments and comments continued, until we offered to give him the leftovers; of which there was very little.  But he was extremely happy, and walked home with a container of salad to share.  Isn't that what preparing food is all about?  Making people happy.
So, I bring you a very highly rated Hawaiian Macaroni Salad.  Try it and see if you get the same reaction as I did.  The smiles are worth the effort.
Scale
Ingredients
1 lb macaroni salad
¼ cup apple cider vinegar
2 cups mayonnaise
½ c half and half
1 T brown sugar
1 t salt
1 t pepper
2 carrots, grated
¼ of a red onion, diced
5 scallions, sliced
1/3 cup parsley, chopped
Instructions
Heat a large pot of well salted water, bring to a boil.  Cook pasta until al dente.  Drain and transfer to a different bowl.  Pour in the apple cider vinegar, gently tossing into the pasta.  Set aside for 20 minutes for the pasta absorbs the vinegar. 
Meanwhile, whisk the mayonnaise, half and half, brown sugar, salt, and pepper together.  Add the carrots, red onion, and scallions, to the cooled pasta.  Pour half of the sauce over pasta, folding gently to combine.  Refrigerate for at least 20 minutes, but preferably a couple of hours or over-night.  Just before serving, add the remaining sauce and stir in gently.  Top with chopped parsley.