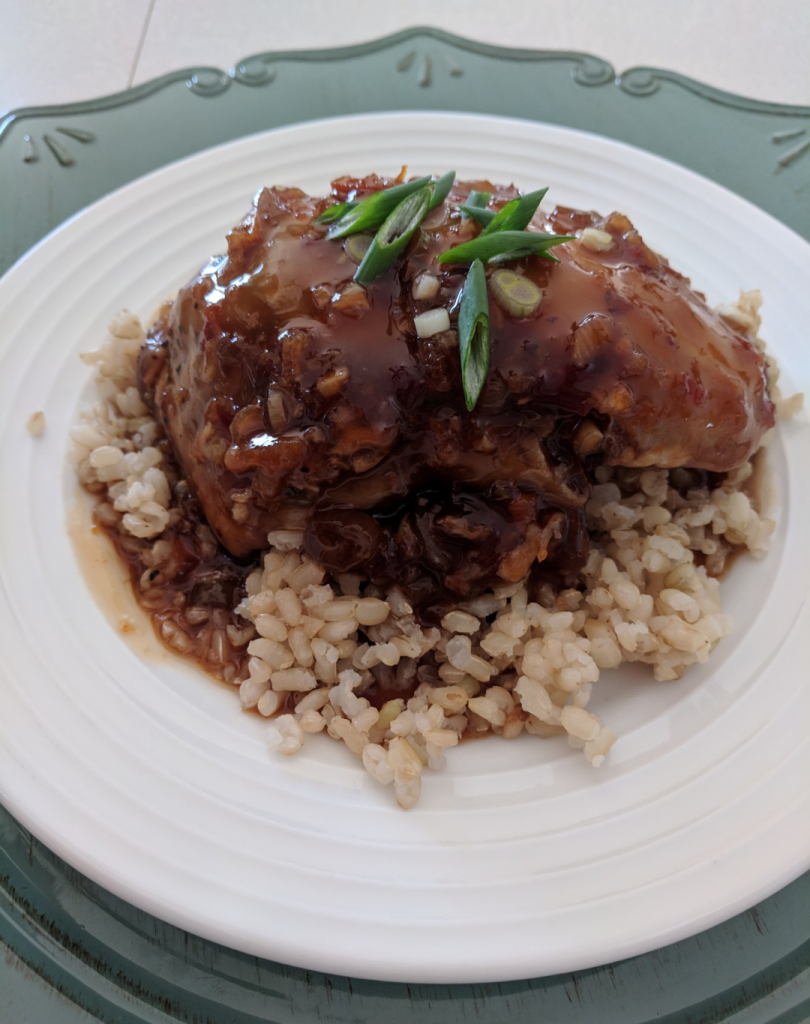 A different take on a traditional oriental dish, and definitely a crowd favorite! Baked chicken thighs drizzled in my own creation of orange sauce, paired with brown rice.
Print
Orange Glazed Chicken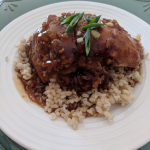 Chicken thighs drizzled in orange sauce.
Scale
Ingredients
Sauce:
1 cup fresh orange juice (takes about 3 oranges)
4 cloves garlic, minced
1/4 cup sweet Thai chili sauce
1/2 cup orange marmalade
¾ cup hoisin sauce
¼ soy sauce
2 Tbs brown sugar
2 tsp ginger
2 tsp red pepper flakes
2 Tbs orange zest
1-1/2 pounds chicken thighs
4-6 scallions, sliced diagonally
Instructions
Preheat oven to 450. Drizzle olive oil on the bottom of a baking pan, making sure it spreads across the entire bottom. Place chicken thighs in the pan and sprinkle kosher salt and black pepper for seasoning. Bake for 25 minutes. Flip, and bake for another 15-20 minutes until done.
Combine all sauce ingredients in a saucepan. Bring to a boil then lower heat to simmer; simmer until the sauce thickens and reduces.
After the chicken has finished baking, place it in a bowl and toss in the sauce. Serve with brown rice and topped with scallions.