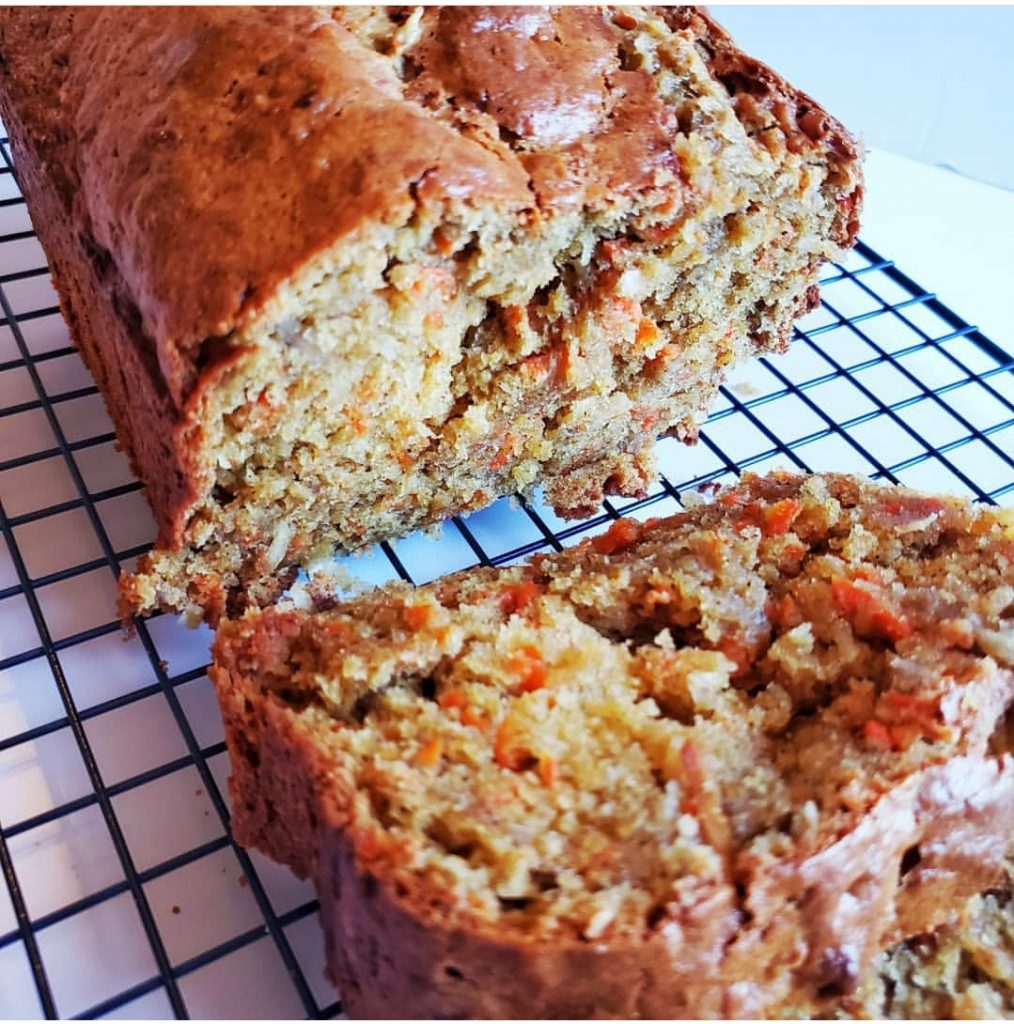 Carrots, bananas, and coconut? Sounds strange, I know. But trust me…. You will want to try this bread! According to my family, this is the most delicious version of banana bread that they've ever had. It's moist with a slight crunch from the coconut. Yummy perfection!
Print
Carrot Banana Coconut Bread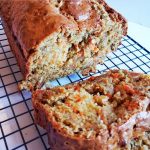 Moist banana and carrot bread with crunchy coconut.
Scale
Ingredients
1 cup sugar
½ cup oil
1 teaspoon vanilla
2 eggs
2 cups flour
1 teaspoon baking soda
1 teaspoon baking powder
1 teaspoon salt
2 teaspoons cinnamon
½ teaspoon cardamom
½ cup sour cream
2 medium bananas, sliced
2 medium carrots, grated
3/4 cup shredded coconut
Instructions
Preheat oven to 375*.
Beat sugar with the oil, vanilla, and eggs until smooth and well combined. In a separate bowl, sift the
flour, baking soda, baking powder, salt, cinnamon, and cardamom together. Stir it into the egg mixture,
until just combined. Pour in the sour cream, and mix until smooth. Fold the bananas, carrots, and ½ cup
of the coconut into the batter, until they are distributed through, but not over mixed. Pour into a
prepared loaf pan. Bake for 45 minutes, sprinkle the remaining ¼ cup coconut over the bread and bake
for another 15 minutes, or until a toothpick comes out clean. Let cool in the pan for about 10 minutes
before removing to a wire rack to cool completely.