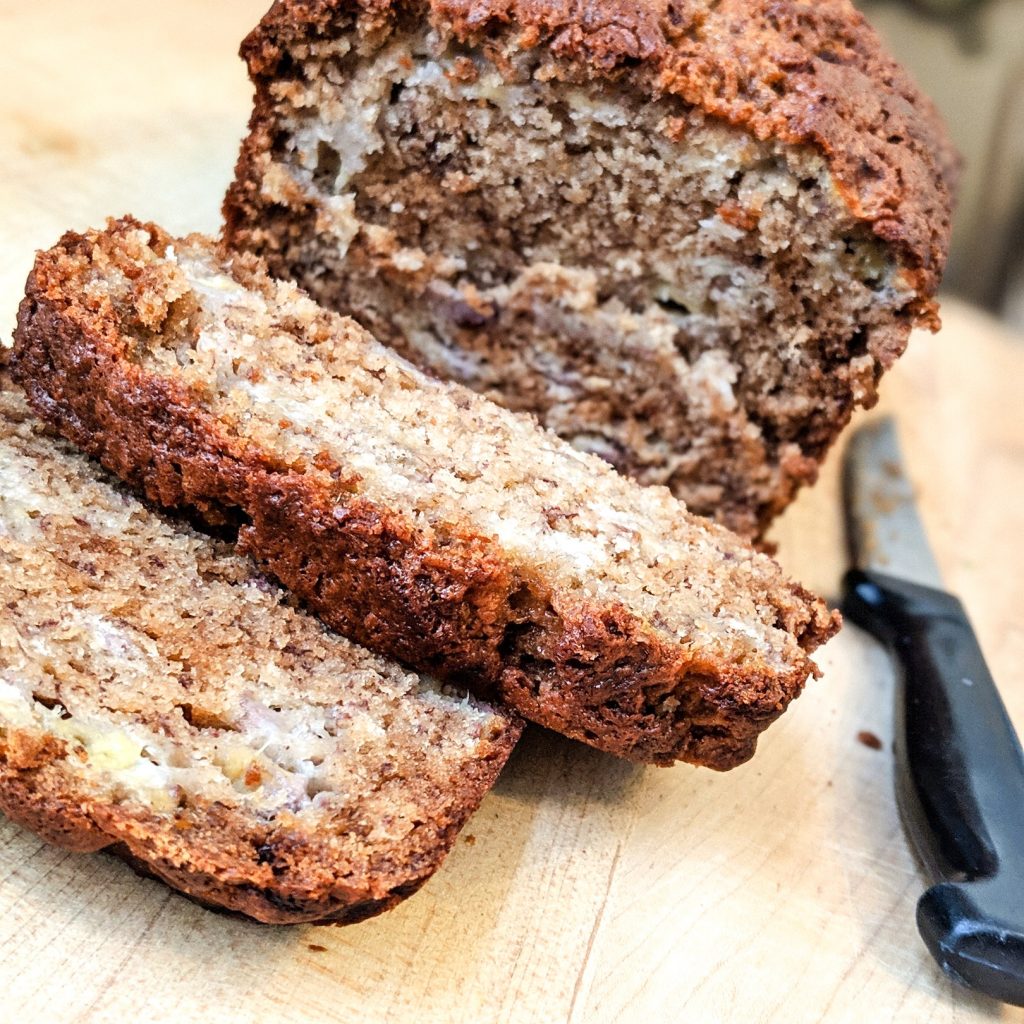 Print
Honey Banana Bread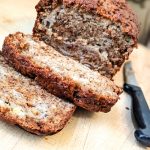 A twist on a classic! Anyone else put honey on their banana bread? With this recipe, there's no need for that, since the honey is already inside!
Scale
Ingredients
½ cup butter, softened
½ cup brown sugar
6 T honey
2 eggs
2 t vanilla
1 t cinnamon
2 c mashed bananas (leave them a little chunky)
2 cups sifted flour
1 t baking soda
1 t salt
Instructions
Preheat oven to 350*.  Butter a glass 5X9 loaf pan and set aside.
Cream butter and sugar together.  Pour in honey and beat until fluffy and light yellow in color.  Add eggs, beating after each addition.  Add cinnamon and vanilla and stir on low to combine.  Pour in mashed bananas and combine on low.  Add dry ingredients and stir, on low, just to moisten and combine.  Do not overmix.
Pour into loaf pan.  Bake 60-70 minutes until a toothpick inserted in the center comes out clean.  Let cool for 10 minutes.  Turn out onto a cooling rack or wooden board and continue cooling or serve slathered with butter.  Yum!