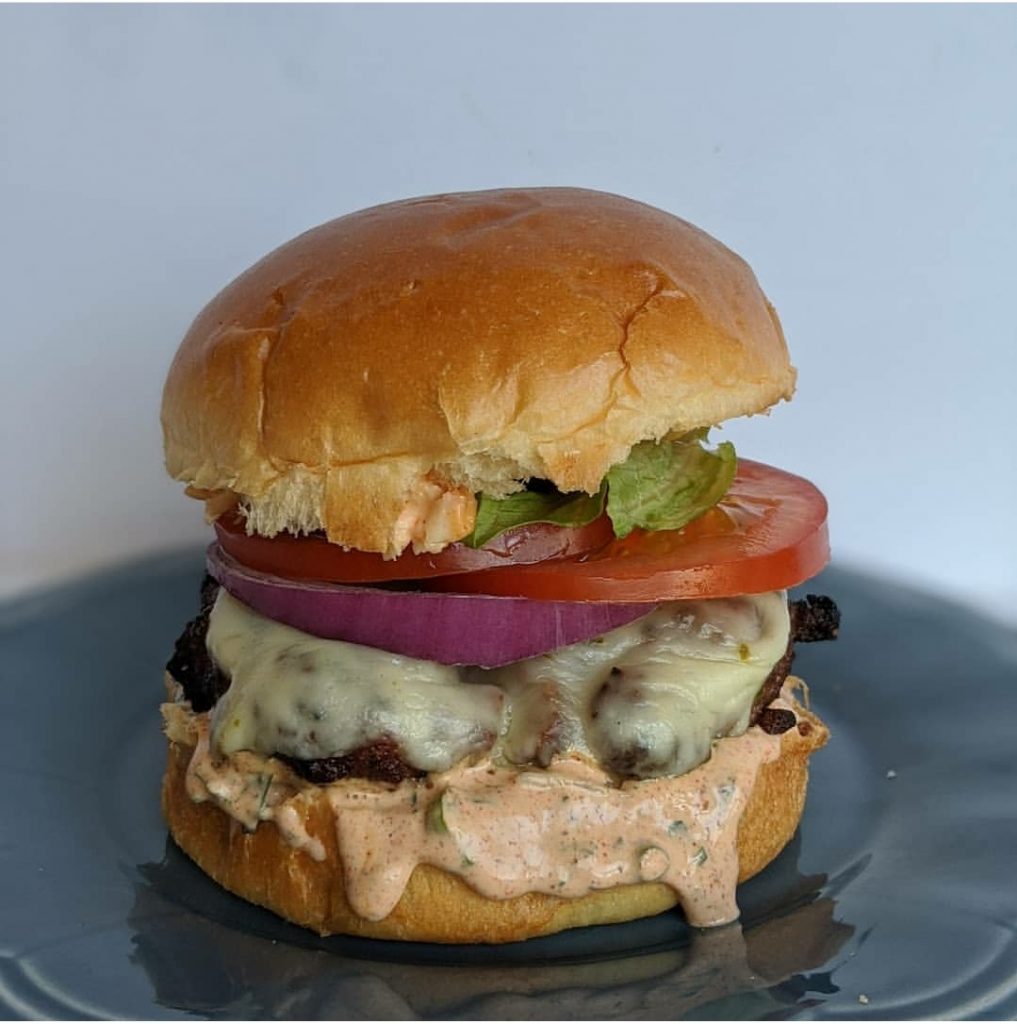 Looking for an upgrade to your regular burgers? I have the recipe for you! These Cajun burgers pack a little kick with my special sauce, and the pimento cheese adds another dimension to the flavor. Trust me, this is one burger recipe you'll definitely want to try!
Print
Cajun Burgers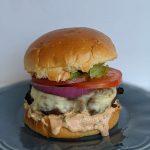 Burgers topped with a special Cajun sauce that packs a little punch.
Scale
Ingredients
1 teaspoon sweet smoked paprika
2 tablespoons Cajun seasoning
½ teaspoon Louisiana hot sauce
1 tablespoon Dijon mustard
2 tablespoons heavy cream
1 ½ pounds ground beef
Pepper Jack cheese
Hamburger Buns
Red onion, sliced
Spicy Remoulade Sauce, recipe follows
Pimento Cheese Spread*, I like the Sweet Grass Dairy brand, I find it at my local grocery store.
Shredded Lettuce
*You can also find the Pimento Cheese spread here https://sweetgrassdairy.com/collections/our-
cheese/products/pimento-cheese
Spicy Remoulade Sauce:
1 cup mayonnaise
4 scallions, thinly sliced
1 teaspoon Old Bay seasoning
1 lemon, juiced
1 tablespoon Horseradish Mustard
3–5 dashes of Tabasco
1 teaspoon celery salt
1 teaspoon smoked paprika
¼ cup parsley, chopped
Combine in a medium size bowl, whisking well to combine. Serve with Cajun Burgers.
Instructions
Combine paprika, cajun seasoning, hot sauce, mustard, and heavy cream with the ground beef, mixing
until incorporated, taking care not to overwork the meat. Form 4-6 patties. Grill, or saute patties on the
grill, or in a cast iron skillet, until nicely browned and cooked through.
Top patties with cheese, and allow it to melt onto the meat. Slather each bun with the remoulade sauce
on one half and the pimento cheese spread on the other half. Place the patties on the bun, top with
tomatoes and shredded lettuce for those who want it.