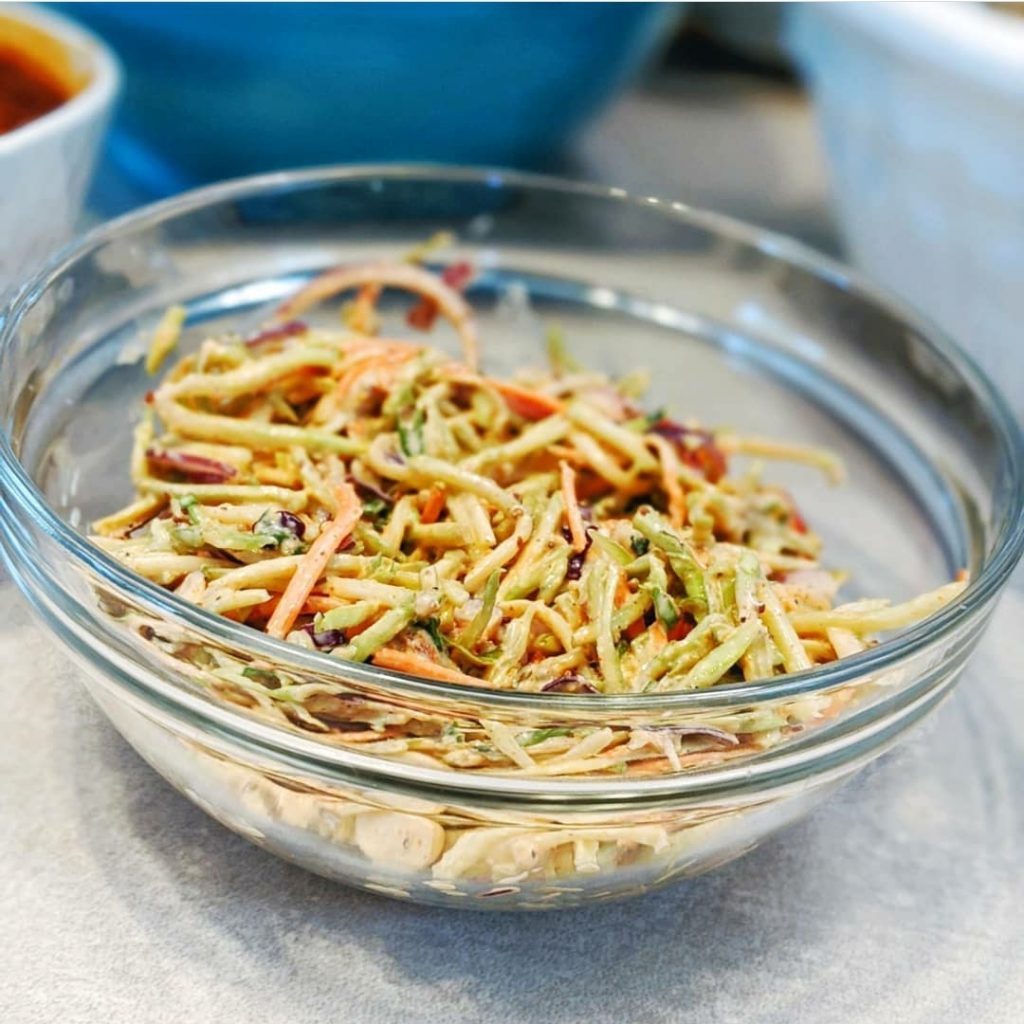 Looking for a way to jazz up your summer sandwiches? Try this spicy slaw. It won't let you down!
Print
Spicy Southern Slaw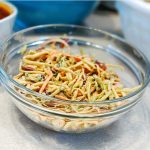 Not for the faint of heart — this slaw brings on the heat and is a perfect addition to your summer sandwiches.
Scale
Ingredients
1 pkg broccoli slaw
1 red onion, halved and thinly sliced
2 scallions, chopped
1 fresh red chile, sliced, opt
½ cup mayonnaise
¼ cup spicy brown or Dijon mustard
2 tablespoons apple cider vinegar
3 tablespoons sugar
1 teaspoon onion powder
2 teaspoons celery seeds
1 teaspoon cayenne pepper
1 teaspoon kosher salt
1 teaspoon black pepper
2 teaspoons hot sauce
Instructions
Toss the broccoli slaw, onion, scallions, and red chile together in a large bowl and set aside. In a
separate bowl, whisk the mayonnaise, mustard, vinegar, sugar, onion powder, celery seeds, cayenne
pepper, salt and pepper, and hot sauce together; until well combined. Pour over the slaw mixture and
toss so that it gets evenly coated. Serve.