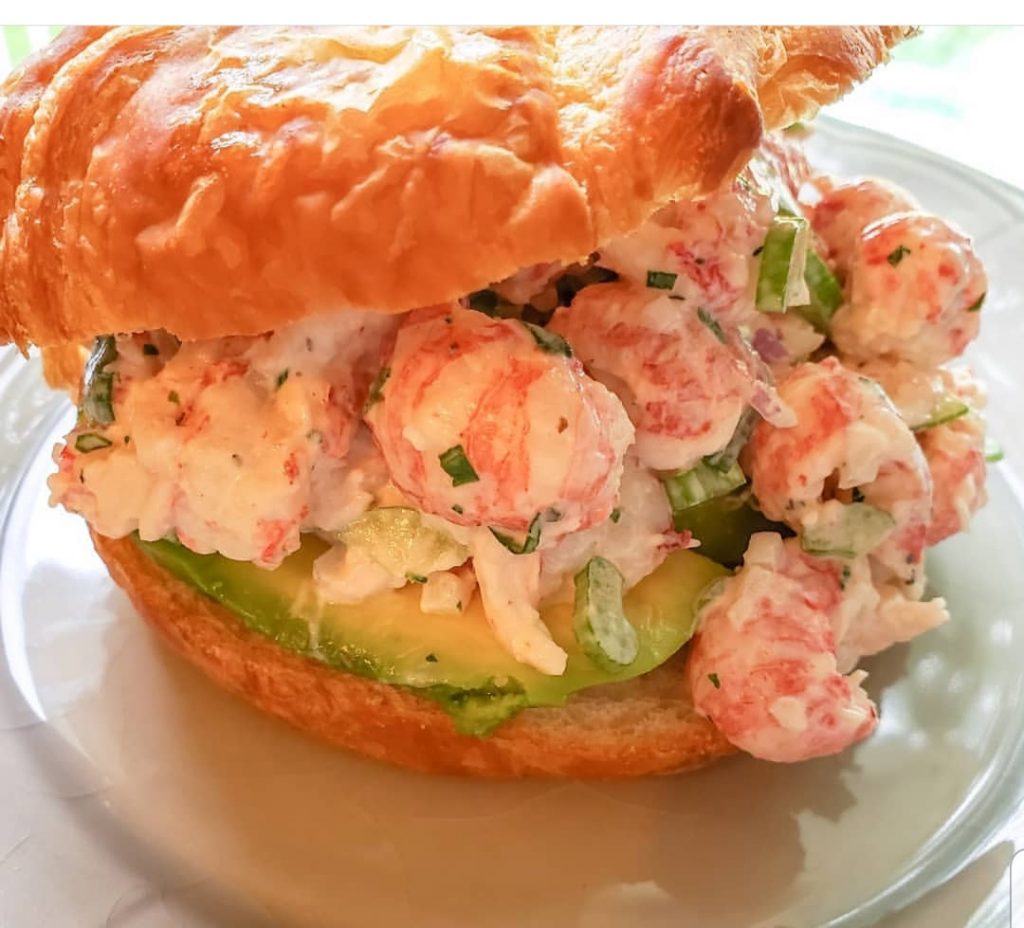 Print
Lobster Rolls
Sweet, succulent Langostino lobster tails coated witha Dijon tarragon mayo, and piled onto a buttery croissant – what more can you ask for?
Scale
Ingredients
¼ red onion, finely diced
2 celery stalks, finely diced
1 lb langostino lobster tails, patted dry
¾ cup mayonnaise
1 T Dijon mustard
1 T fresh tarragon, chopped
Salt and pepper
Avocado slices
Croissants, sliced in half
Instructions
Toss the red onion, celery, and lobster tails together in a large bowl.  In a separate bowl, combine the mayo, mustard, tarragon, salt and pepper.  Whisk well.  Pour over the lobster mix and fold in gently.  Lay the avocado slices on the bottom half of the croissant and top with the lobster mixture.  Cover with the top half of the croissant.
Notes
You could use hot dog buns as well, just smear with butter and brown them.