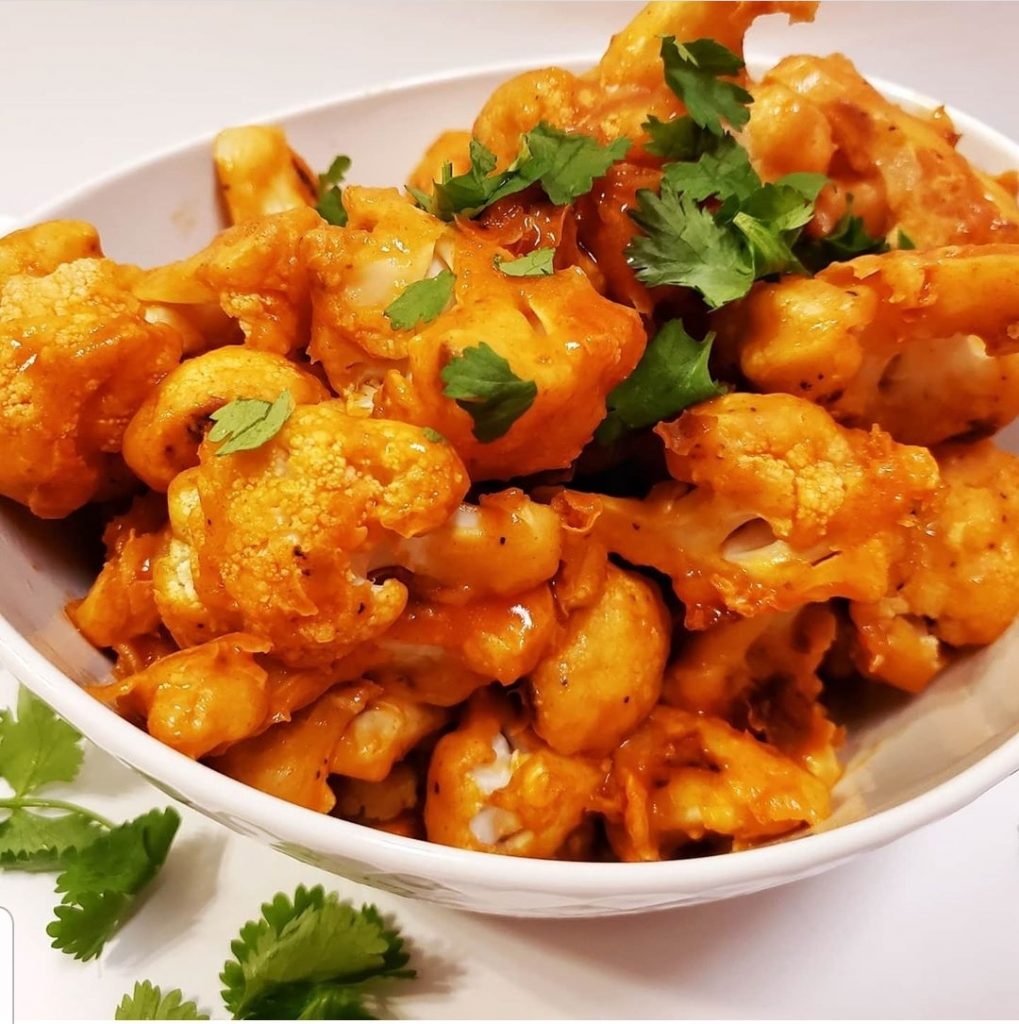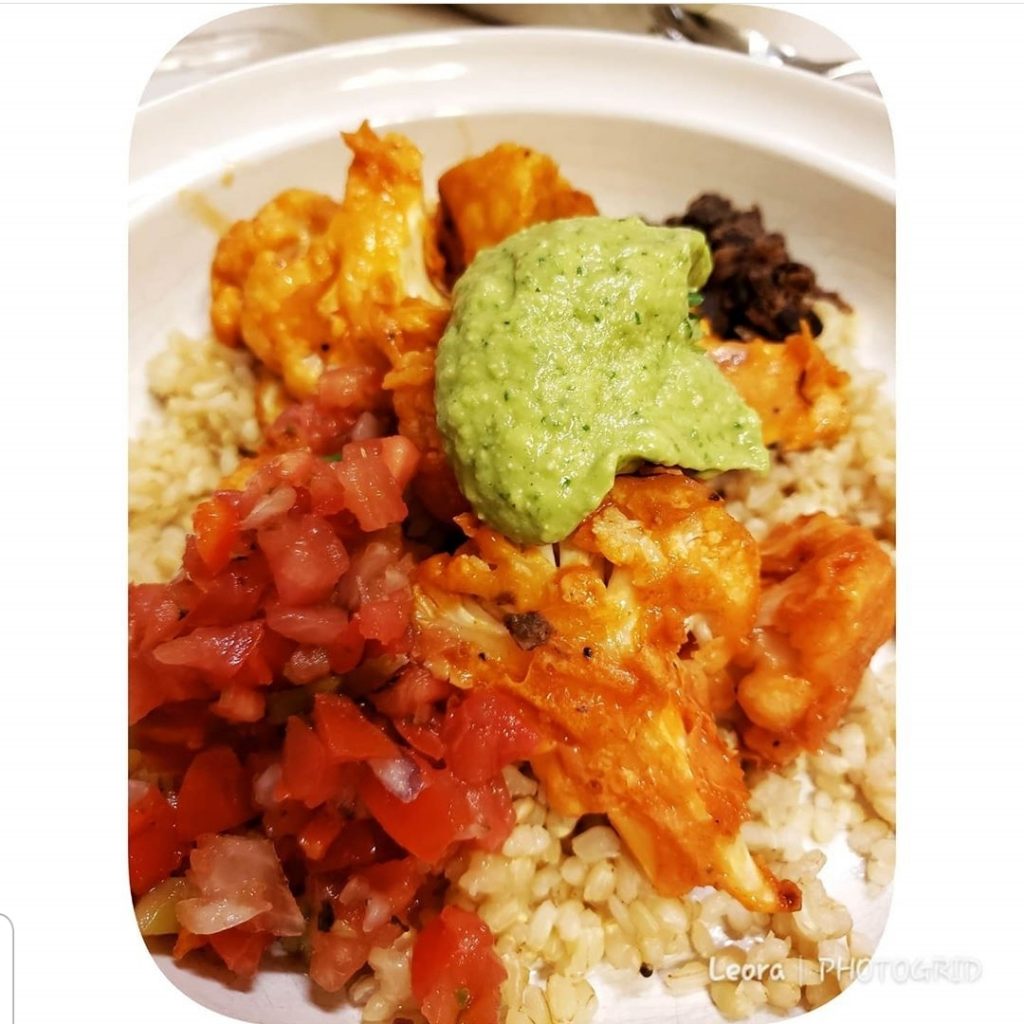 Trying to eat healthier isn't always easy, but these cauliflower bites sure make it easier! You'll love these served on top of rice (pictured above — our personal fave), on their own, or even inside a taco as a substitute for meat. It's up to you! How great is that? Enjoy!
Print
Buffalo Cauliflower Bites w/Avocado Cashew Lime Cream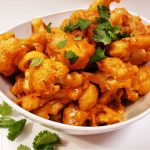 Spicy cauliflower bites, perfect as a meat substitute for rice bowls or tacos.
Scale
Ingredients
For the Cauliflower:
¾ cup all-purpose flour
1 teaspoon smoked paprika
2 teaspoons garlic powder
1 teaspoon salt
½ teaspoon pepper
¾ cup almond milk
1 head cauliflower
¾ cup buffalo sauce or hot sauce
2 tablespoons oil
1 teaspoon Worchestershire sauce
1 tablespoon honey
For the Avocado Cashew Lime Cream
2 avocados, peeled and the pit removed
2 cloves garlic, peeled
1/4 cup cashews
¼ cup white wine vinegar
¼ cup water
2 teaspoons salt
Juice of 2 limes
¼ cup cilantro, chopped
Instructions
Preheat the oven to 450˚. Line a baking sheet with parchment paper.
In a large bowl, combine the flour, paprika, garlic powder, salt, pepper, and almond milk, whisking well,
until combined.
Break the head of cauliflower into florets, about 1½-inches wide, cutting any pieces that don't break.
Add the florets to the batter, and gently fold, making sure they are all well coated. Pour them onto the
baking sheet and roast for 20 minutes, turn them over and roast another 10 minutes.
Meanwhile, in another large bowl, combine the buffalo sauce, olive oil, Worchestershire sauce, and
honey and stir until evenly combined. When the cauliflower is done, place them into the bowl with the
sauce and toss gently to combine, making sure each piece gets coated. Put them back into the oven for
2-5 minutes. Watch so they don't burn. Serve immediately with the Avocado Cashew Lime Cream,
instructions below.
Instructions for the Cream:
Place all ingredients in a blender. Blend until smooth. Taste and adjust seasonings.