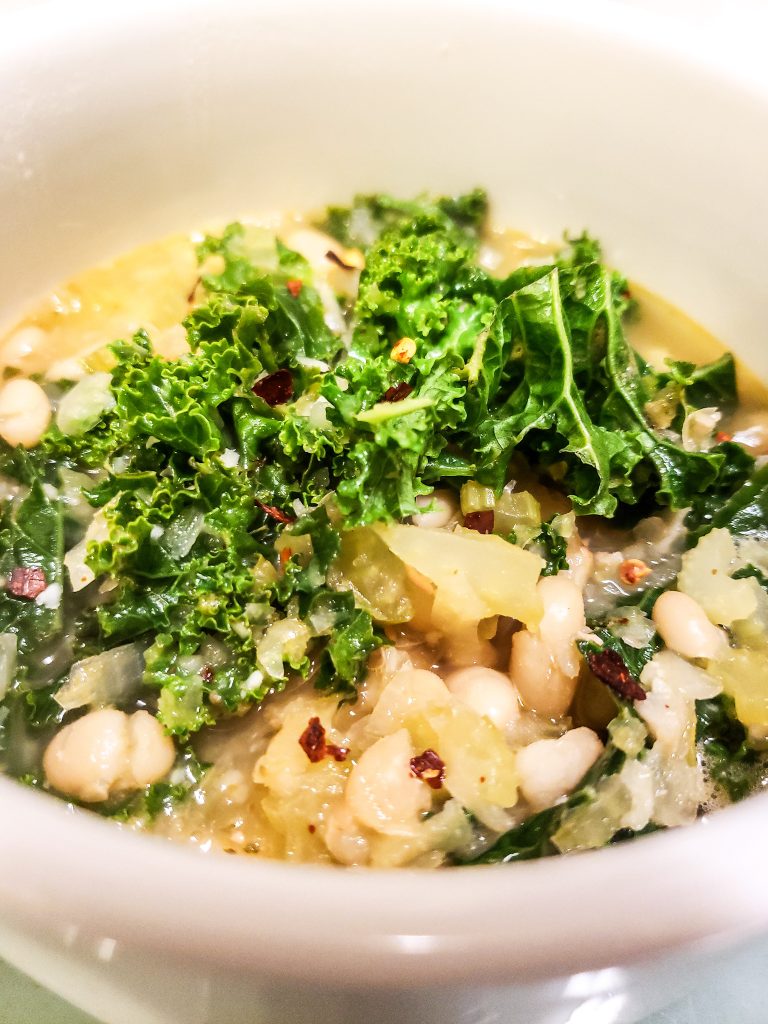 Print
Lemony White Bean Soup with Kale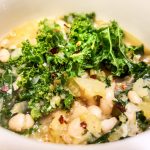 The perfect soup to jazz up your tastebuds: tangy, chunky, and oh so yummy!
Scale
Ingredients
Olive Oil
1 onion, chopped
4 cloves garlic, minced
5 ribs celery, with leaves, chopped
Kosher salt and black pepper
1 ½ t dried oregano
1 t sweet smoky paprika
¼ – ½ t cayenne pepper (depending on how spicy you like it)
4 cups chicken stock
2 cans cannellini beans, drained
3 cups kale, stems removed
1 lemon, juiced
Red pepper flakes to finish
Instructions
Heat olive oil in a large stock pot and add the onions, garlic, and celery.  Season with salt and pepper.  Sauté over medium heat until translucent.  Add oregano, paprika, and cayenne; and stir to combine.  Pour in the chicken stock and ONE can of beans, reserving the 2nd can.  With an immersion blender, blend soup so it is partially pureed.  (you could also put it in a blender, just don't put the entire amount in, and be certain to hold towel over the steam release, as the liquid is very hot).  Add in the 2nd can of beans and simmer until the soup is hot and beans are heated through.  Add the kale and allow it to wilt down.  Pour in the lemon juice and stir to combine.  Serve, topped with red pepper flakes.