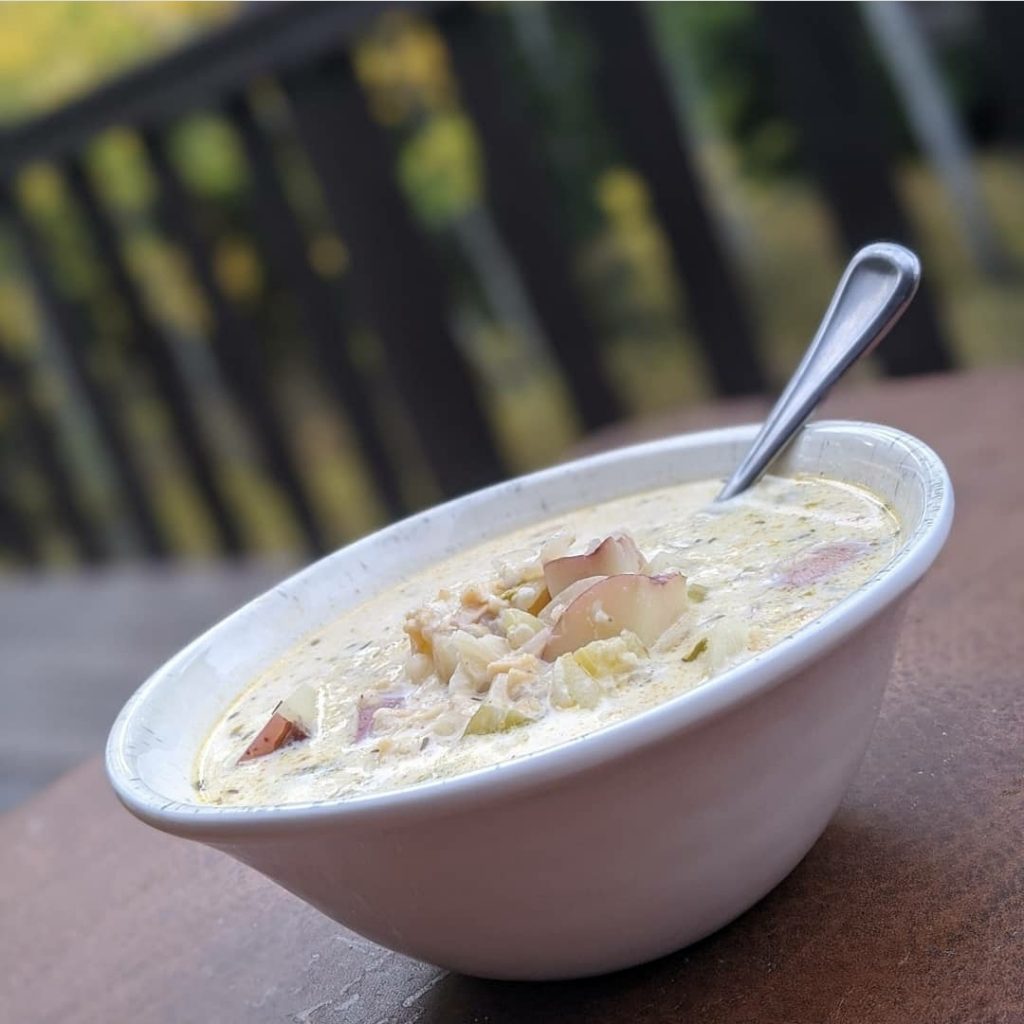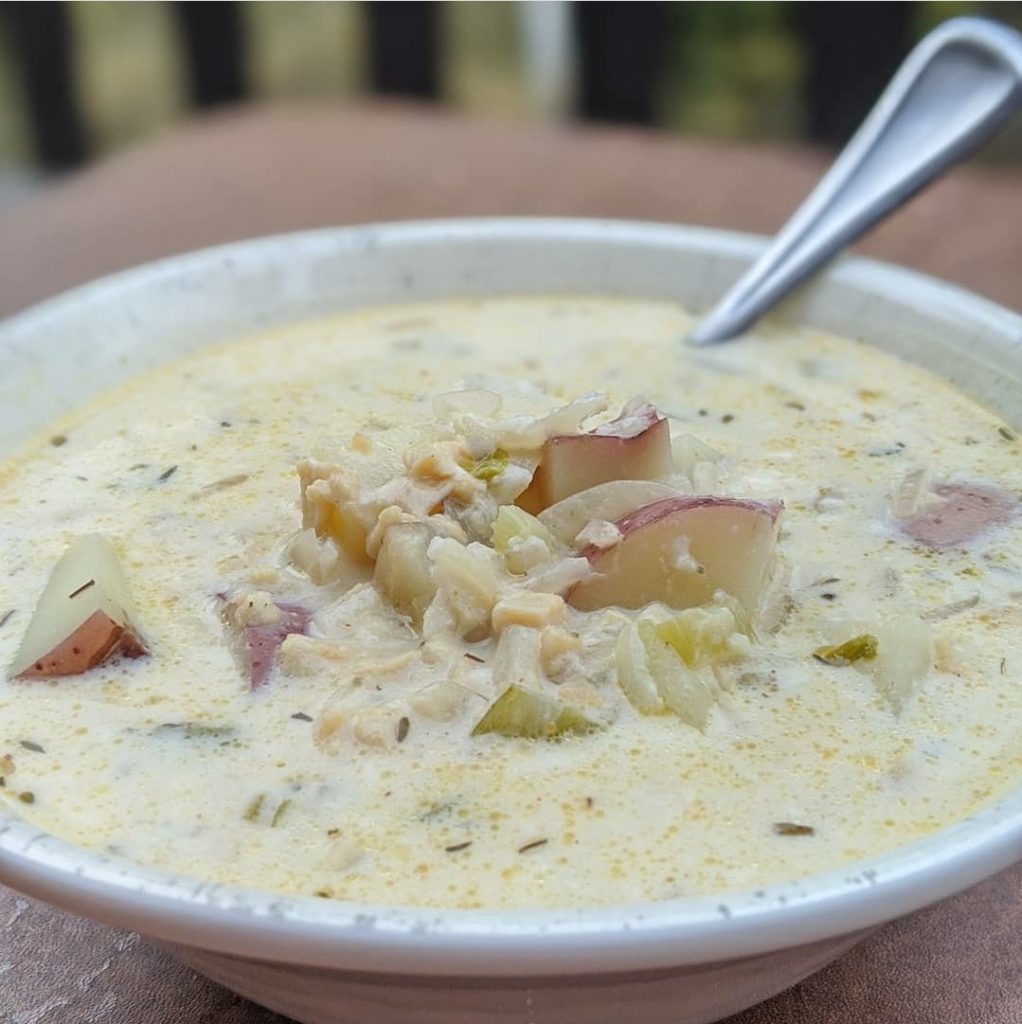 Spent the weekend in our beautiful mountains……which meant a hearty soup was needed. Clam Chowder is easy to make, and MY clam chowder is chock-full of clams. As it should be!
Pair with a crisp salad and some crusty bread for an easy, but comforting meal.
Oh, and did I mention that my son-in-law said this clam chowder was better than the one he loves from Disneyland? I call that a win!
Print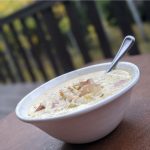 Clam Chowder
---
Description
Chock-full of clams and deliciously hearty.
---
Scale
Ingredients
3 tablespoons olive oil
2 onions, finely chopped
3 celery stalks, finely chopped
Kosher salt
2 teaspoons Old Bay
1 teaspoon dried thyme
½ cup dry white wine
5–6 red or Yukon gold potatoes, cut into a large dice
20 oz clams, drain the juice but save it!
1 bottle clam juice
¾ cup butter
¾ cup flour
2 cups heavy cream
2 cups half and half
Kosher salt and black pepper
Parsley, chopped
Top with a drizzle of red wine vinegar, if desired to brighten up the taste
---
Instructions
Heat olive oil in a stock pot. Add onion and celery and saute until they just begin to soften. Add salt,
Old Bay and dried thyme and work them into the vegetables; this adds a lot of flavor to them. Pour in
the white wine, potatoes, reserved clam juice, and clam base. Bring to a boil, then reduce to simmer for
10-15 minutes while the potatoes soften. Meanwhile, in a separate large pan, melt the butter and add
the flour and whisk until smooth, and let it cook for 2 minutes to remove the raw flour taste. Add the
heavy cream and half and half and stir constantly until thick and smooth. Pour into the large stockpot,
over the vegetable mixture. Simmer until the potatoes are almost ready to eat. Pour in the clams and
heat through. Add salt and pepper to taste; and top with parsley to serve.