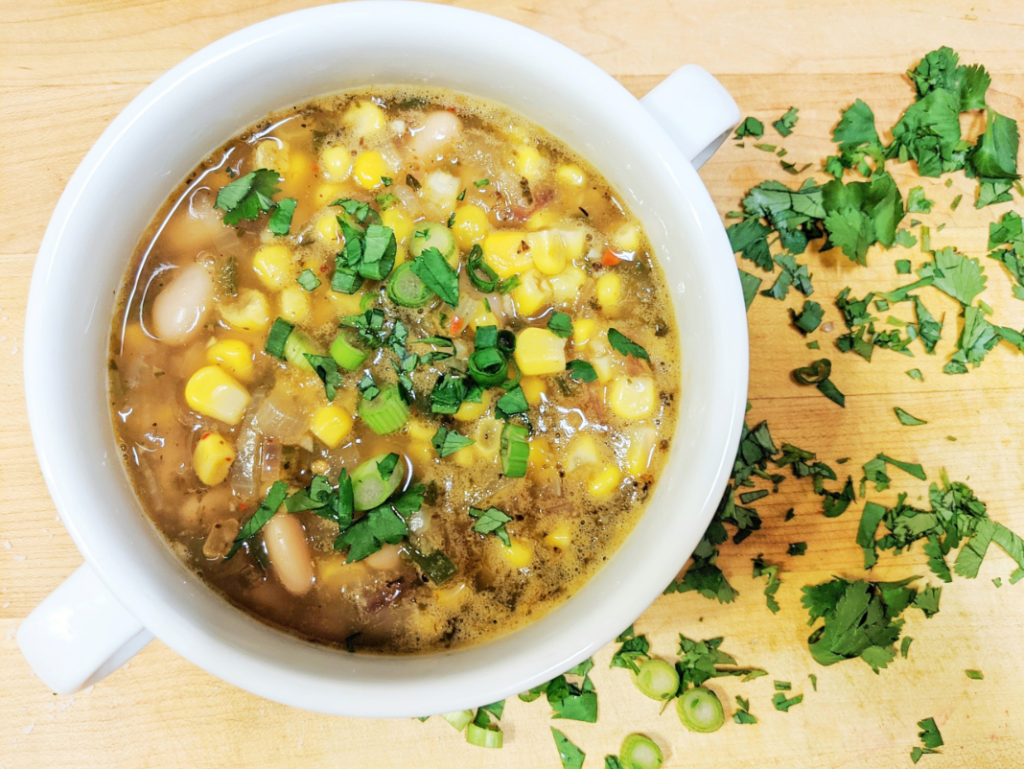 Last night was one of those nights that my kids wanted pizza, so I ordered pizza for them, but I wasn't in the mood for pizza so I threw this soup together on the spot. I didn't make this soup with the intention of posting it on my blog, but it is too good to not share! Perfect for those cold, winter nights. Enjoy!
Print
Roasted Chili Verde Soup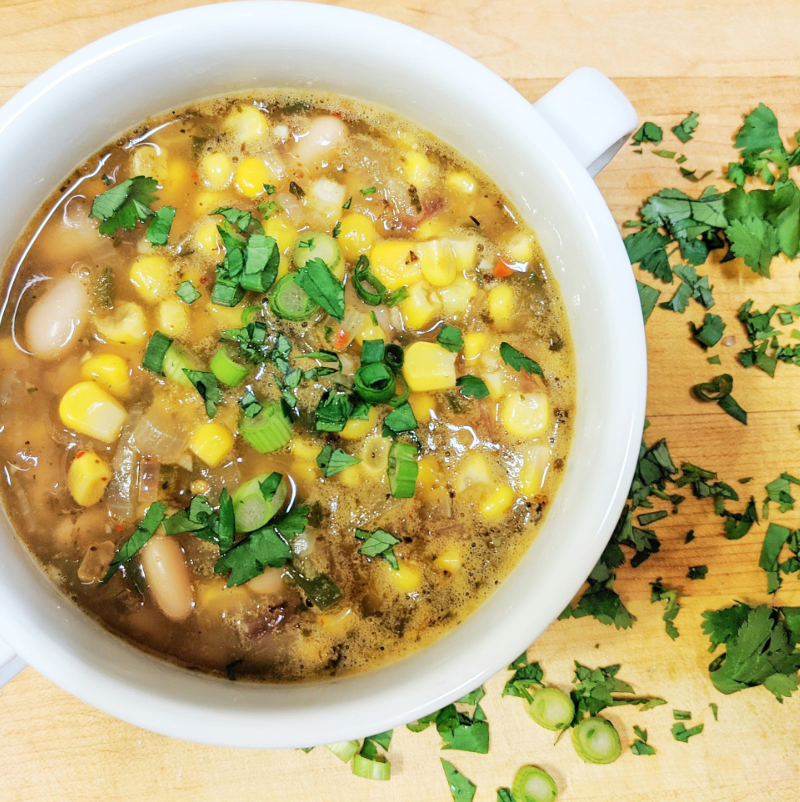 Spice level: medium (which can be adjusted to your liking)
The perfect soup to warm your stomach on a cold night. Delicious broth with beans, roasted chilis, and corn. Enjoy!
Ingredients
 3 tbsp olive oil
 ½  white onion chopped
 ½ red onion, chopped
 5 cloves garlic, chopped
 2 poblano chiles, chopped
 1 jalapeno, chopped
 ½ tablespoon oregano
 1 teaspoon cumin
 1 teaspoon coriander
 1 teaspoon red pepper flakes
 1 jar roasted salsa verde
 5 cups chicken broth
 2 cans great northern beans drained and rinsed
 1 cup frozen corn kernels drained
 2 green onions chopped

Cilantro, pumpkin seeds, lime in wedges, cotija cheese, and tortilla chips for serving
Instructions
Heat the olive oil in a Dutch oven or soup pot, over medium heat. Add the onion, garlic, poblano,
jalapeno and cook for about 5 minutes until the onion is soft and translucent, then add the oregano,
cumin, coriander, and red pepper flakes; and work into the onion mixture.
Add salsa verde and chicken broth, great northern beans and frozen corn, and stir to combine. Bring to
a boil, then reduce and let simmer for 20-30 minutes.
Remove from heat and serve with green onions, cilantro, pumpkin seeds, lime wedges, cotija cheese,
and tortilla chips.