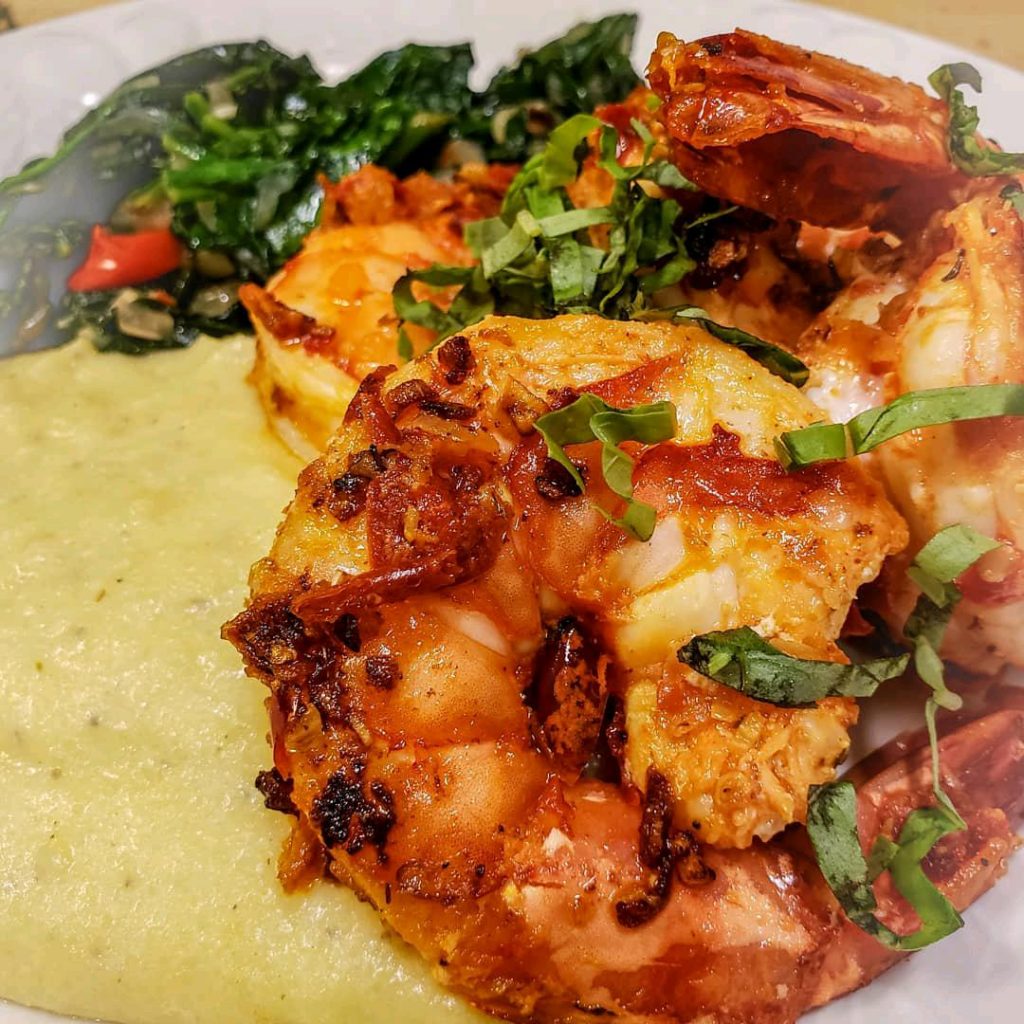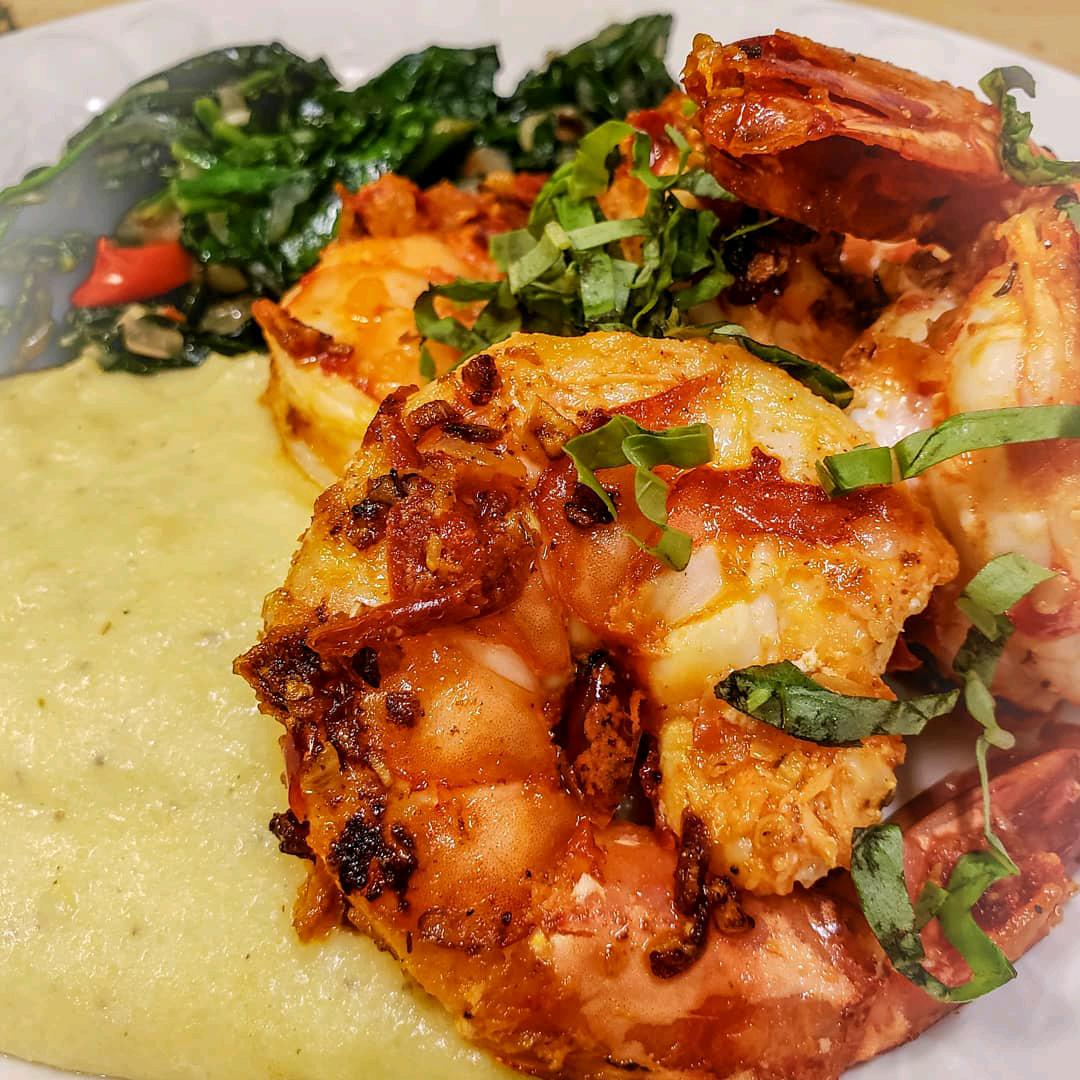 Ever since I watched the "Beat Bobby Flay" episode that mentioned Calabrian Chilis, I knew I needed to find them. After several stops at specialty food stores, I finally found them at a cool Mediterranean Market downtown. As soon as I opened the jar I was addicted, and I have known since then that I had to create a dish with this one of a kind ingredient. Should I do a pasta…? Or perhaps a chicken dish…..? Or maybe this paired best with beef….?
My first use was in a Cioppino on Christmas Eve and it was fantastic! Don't worry, the recipe will post soon 😉 After the success of the Cioppino I knew that seafood was the direction I wanted to take with the rest of my paste. I found some tiger shrimp and knew that these shrimp would be able to hold up to the bold flavors of my dish. I paired the Calabrian chili shrimp with creamy polenta and sautéed spinach. Enjoy!
Print
Calabrian Chili Shrimp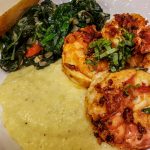 Spicy Calabrian paste paired with large, tiger shrimp.
Scale
Ingredients
1 lemon zested and juiced
3 T Calabrian chili paste
1 t salt
1 t oregano
2 lbs tiger shrimp, should be about 10 or 11, peeled
Olive oil
1 shallot, minced
2 cloves garlic, minced
2 T fresh basil, chiffonade
Instructions
Combine lemon zest, juice, Calabrian chili paste, salt, and oregano in a small bowl, stir well.  Pour over the shrimp and toss to coat.
Heat olive oil in a large sauté pan.  Add shallot and garlic and sauté until translucent and fragrant, about 2 minutes.  Add 5-6 shrimp and sauté for about 2 minutes, turn the shrimp and sauté on the other side, until opaque and cooked through, about 4-5 minutes.  Don't overcook.  Remove the shrimp and set aside.  Add the rest of the shrimp and cook the same way.  When done, put all the shrimp in a bowl and pour the pan drippings over the top.  Toss with fresh basil and serve.
Pairs excellently with creamy polenta and sautéed spinach.