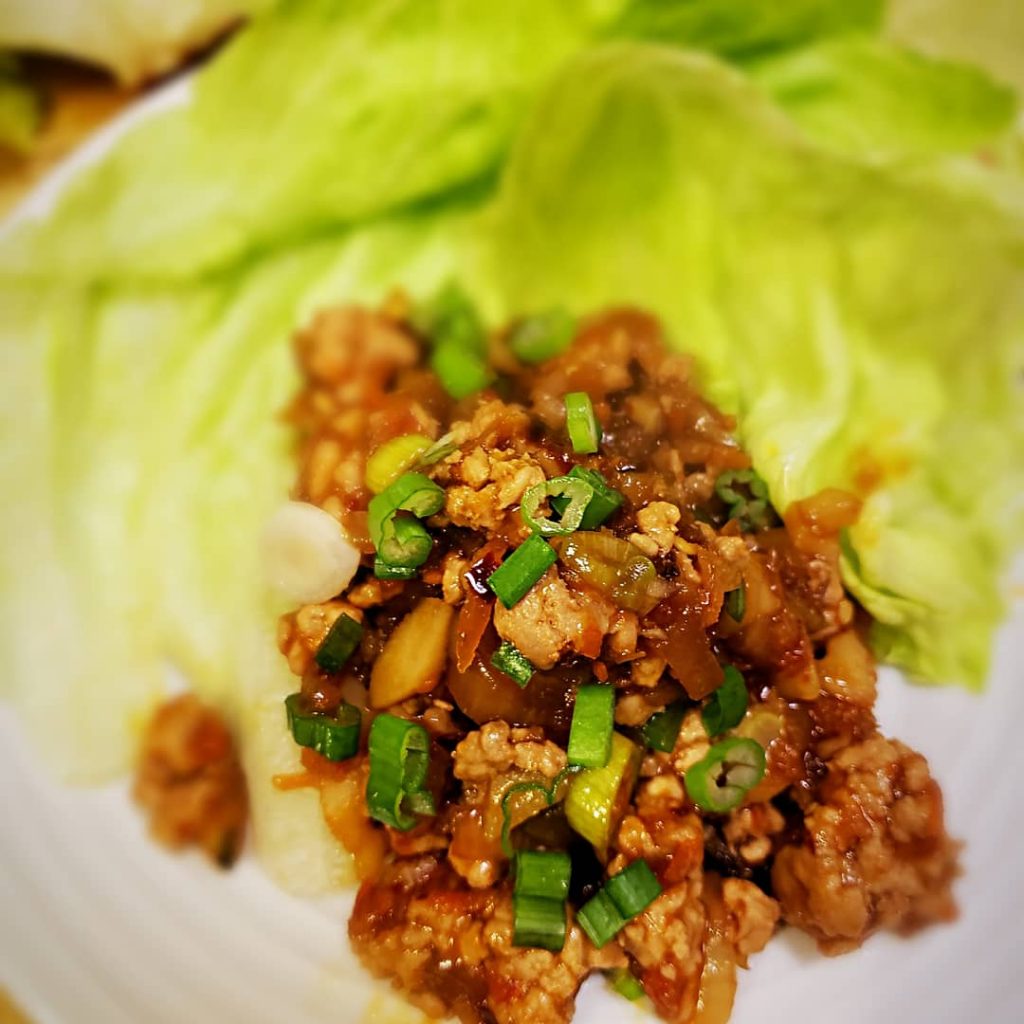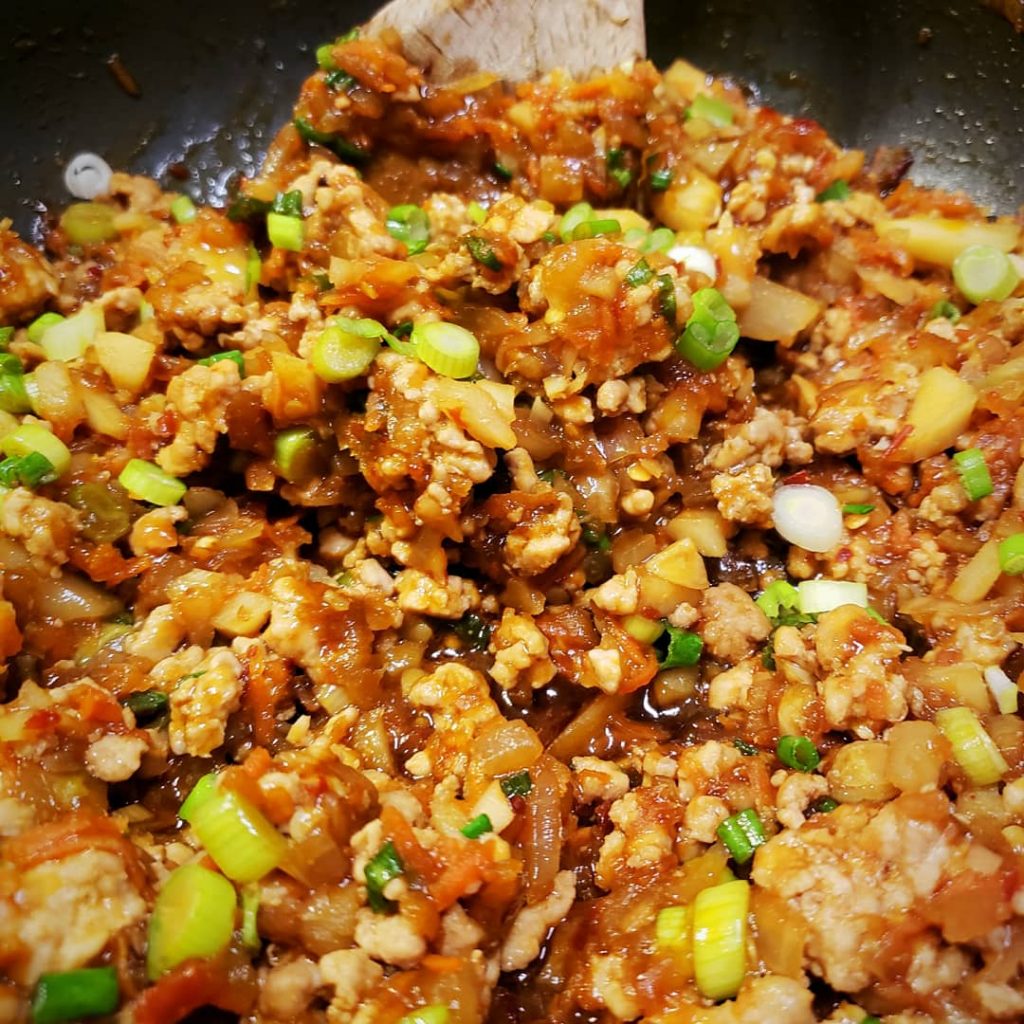 Last night seemed like a finger food kind of night, and my family loves lettuce wraps. I do, too! What I love about lettuce wraps is they are not only healthy, but they're quick and easy to get to the dinner table.
The sauce for these wraps was an explosion of flavor; spicy, salty, sweet, acidic… it hit all the right notes, and the lettuce was a nice, cool relief from the heat of the pork. Lettuce just say…. My family was asking for seconds 😉 I hope these wraps help spice up your dinner routine!
Print
Spicy Pork Lettuce Wraps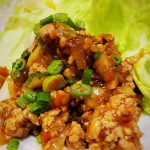 Sweet, spicy, pork paired with crisp, cool lettuce. The perfect combination for a finger food kind of night. 
Scale
Ingredients
Boston Bibb or Butter Lettuce leaves
1 T olive oil
1 large onion, chopped
2 cloves garlic, minced
1 carrot, grated
1 lb ground pork
2 t sesame oil
½ cup hoisin sauce
2 T soy sauce
1 T rice wine vinegar
3-4 T garlic chili sauce
Red pepper flakes (about 1 t)
Pinch of paprika
1 can water chestnuts, drained and finely chopped
2 t pickled ginger, minced
1 bunch green onions, chopped
½ bunch cilantro, chopped
Instructions
Heat oil in a large skillet over medium high heat.  When the oil is shimmering, add the onions, garlic, and carrot, and cook until softened and fragrant.  Move to the edges of the pan and add the ground pork to the hot skillet, cooking until browned and crumbly; 5-7 min.  Drain and discard grease; put back in to skillet.  Combine sesame oil, hoisin sauce, soy sauce, vinegar, garlic chili sauce, red pepper flakes, and paprika in a bowl, and whisk to incorporate.  Pour over the pork and vegetables and stir to combine, bringing to a simmer over med-low heat.  Add water chestnuts, ginger, and green onions and heat through. 
Arrange lettuce around a platter and pile the meat mixture in the center.  Top with cilantro and serve.
Don't forget to use #PassYourPlates when you post your creation using my recipe on Instagram!