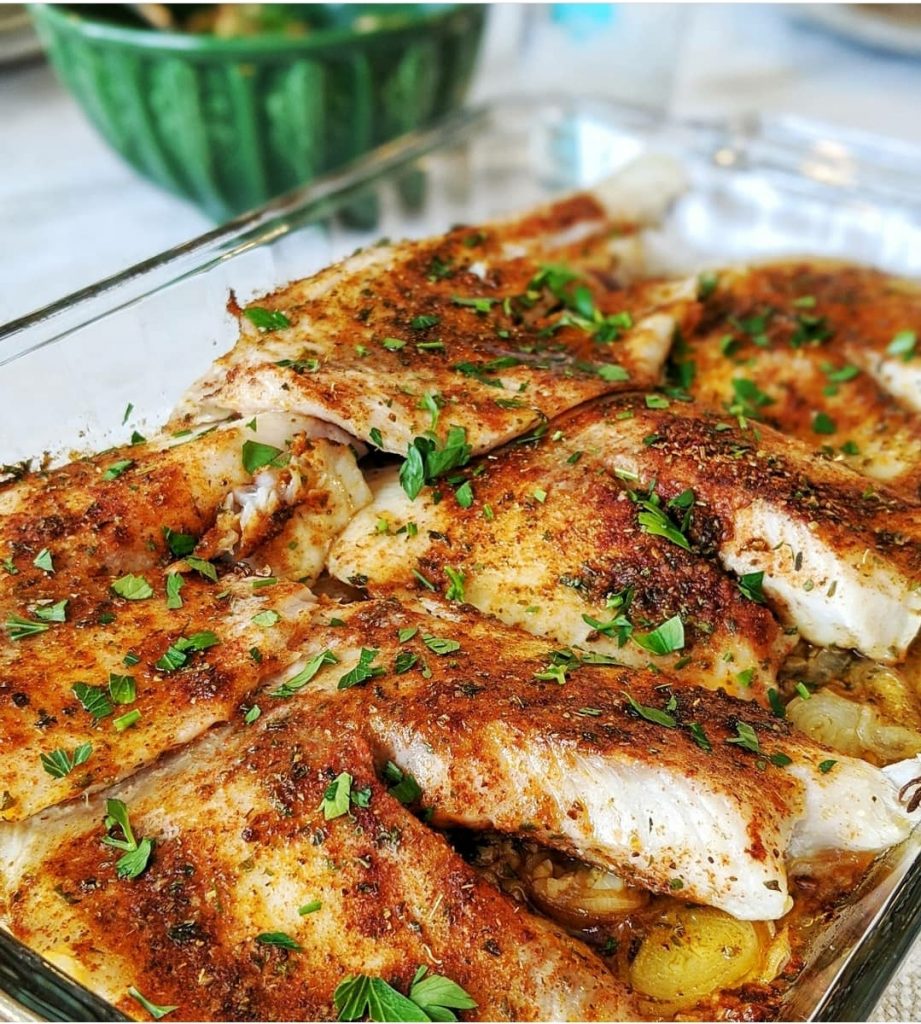 This is the best garlicky tilapia, roasted on a bed of shallots. Tender and juicy, with incredible flavor! Tip: if you don't have tilapia, substitute with another fish. Serve with herby lemon rice and a checca style sauce. Recipes to come…. stay tuned 😉
Print
Garlic Roasted Tilapia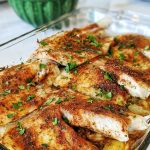 Garlicky tilapia baked on a bed of shallots.
Scale
Ingredients
4 tablespoons butter
2 tablespoons olive oil
1 head garlic, minced (about ¼ cup)
6 Tilapia filets
Olive oil to drizzle over fish
1 tablespoon smoked paprika
2 teaspoons Old Bay Seasoning
1 teaspoon cayenne pepper
1 teaspoon salt
1 teaspoon oregano flakes
1 teaspoon parsley flakes
4 shallots, thinly sliced
Instructions
Preheat oven to 400F. Melt the butter, with the olive oil, in a saute pan, over medium-low heat. Add
the garlic and sauté until soft and translucent; watch closely so it doesn't burn. Remove and set aside.
Pat the fish dry with some paper towels. Drizzle it with olive oil and set aside on a tray.
Mix the paprika, old bay, cayenne, salt, oregano, and parsley together. Sprinkle over the fish, turn, and
do the other side too.
In a large baking dish, pour the garlic/butter mixture in the bottom of the dish and lay the sliced shallots
over it. Place the fillets on top of the shallots. Bake for 12-20 minutes, or until the fish flakes easily.