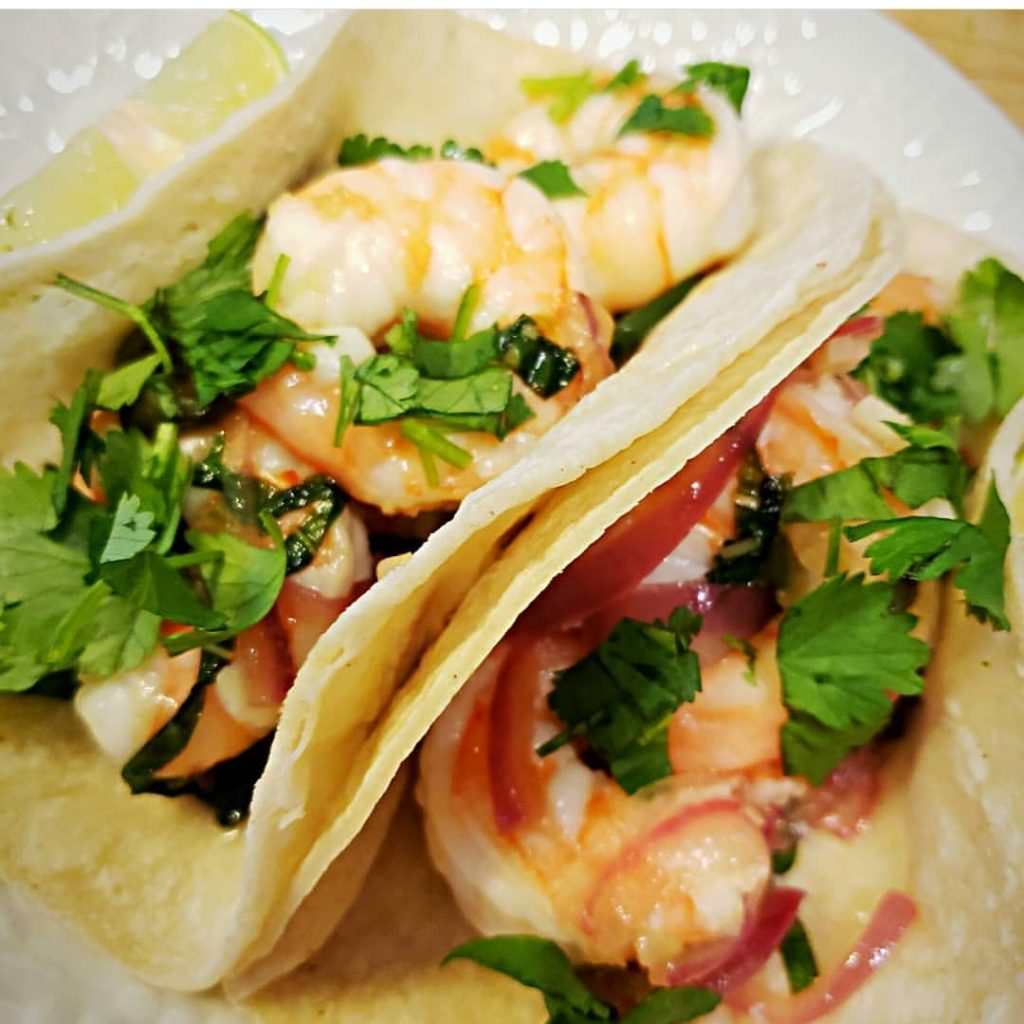 Print
Jalapeno Maple Lime Shrimp Tacos
Can you ever have too many shrimp taco combinations?  This one hits all the right notes with the symphony of sweet, tangy, heat, and spice.  The shrimp are tender, juicy, and soak up the sauce.  I bet you can't eat just one…………but honestly, who has ever been able to do that?
Scale
Ingredients
Olive oil
½ red onion, minced
Salt and pepper
1 jalapeno, minced
2 garlic cloves, minced
1/3 cup basil, chiffonade
3 limes, juiced
¼ – 1/3 cup maple syrup
1 lb shrimp
Cilantro, chopped
Corn tortillas
Cotija cheese
Green cabbage, shredded
Red onions, thinly sliced
Instructions
Heat olive oil in a medium skillet, over medium heat.  Add red onion, salt and pepper, jalapeno, garlic, basil, lime juice, and maple syrup, and cook until the onion begins to soften.  Add the shrimp, and saute until pink and opaque, about 3 minutes each side.
Serve with heated corn tortillas, cotija cheese, cabbage and red onions and top with cilantro.