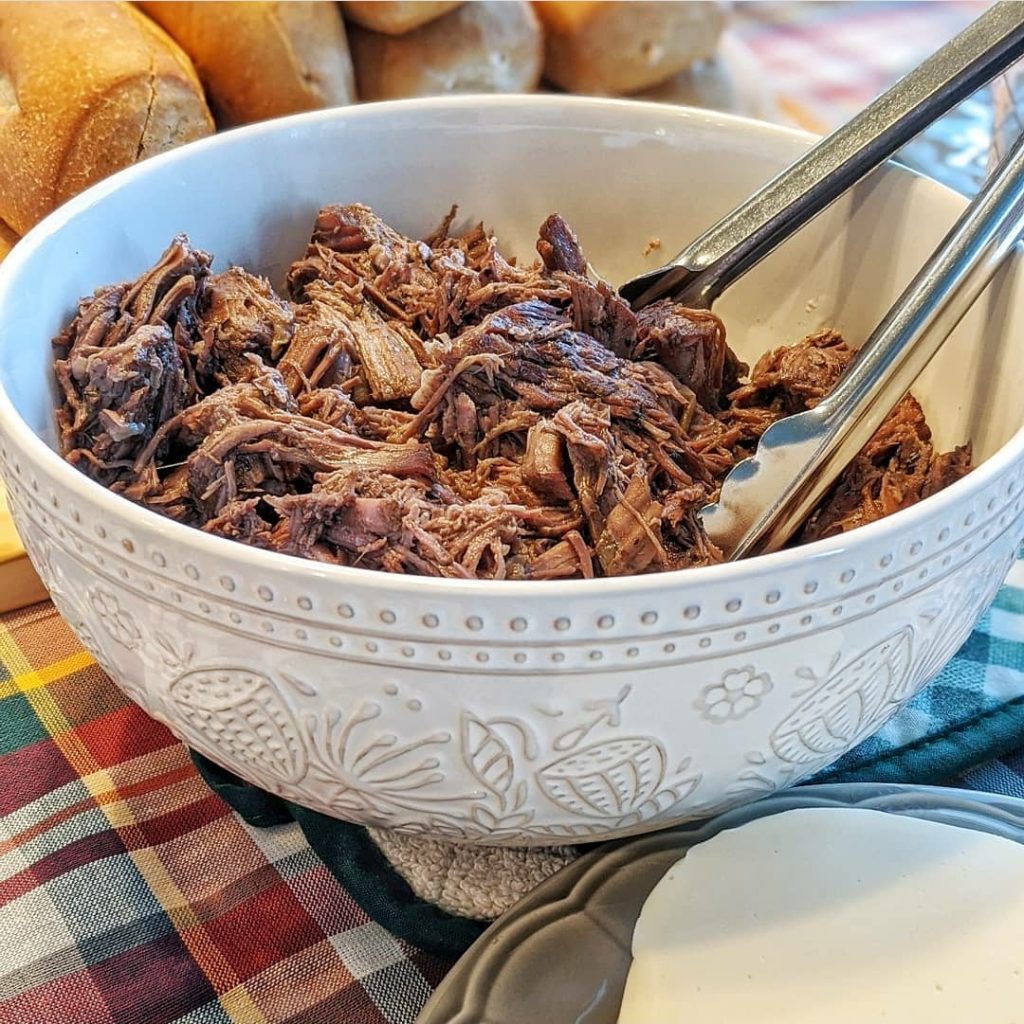 Tender, juicy roast beef, melted provolone cheese, soft buns, and the most delicious au jus! A Crock Pot favorite, and oh so easy!
Print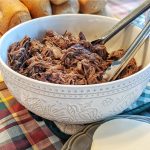 French Dip Sandwiches
---
Description
Delicious sandwiches with my famous dip.
---
Scale
Ingredients
4lbs rump roast
3 or 4 cups water
1 pkg Lipton beefy onion soup mix
6–8 bouillon cubes
1 fat tire beer
1 teaspoon garlic powder
1 ½ teaspoons oregano
1 ½ teaspoons thyme
Kosher salt and pepper
French buns
Provolone Cheese
Caramelized onions, see below
Parsley, chopped
Caramelized Onions:
Caramelized Onions
2 onions
Pinch of sugar
Salt
Olive oil
* Cook on low, until caramelized
---
Instructions
Put in crockpot. Double cover with foil. Cook on high for 2 hours, reduce and cook on low for 6 hours.
Remove meat and shred. Put some broth in a gallon freezer bag – hold over a glass measuring
container. Clip the bottom corner, and let the juice run into the glass container, stopping just before the
oil reaches the bottom. Discard the bag with the oil. Repeat until all the oil has been separated from
the juices. Taste and adjust the seasonings. Split rolls, top with meat, provolone, and caramelized
onions, then more provolone. Sprinkle with parsley. Broil to melt cheese. Serve with reserved juices
for dipping.