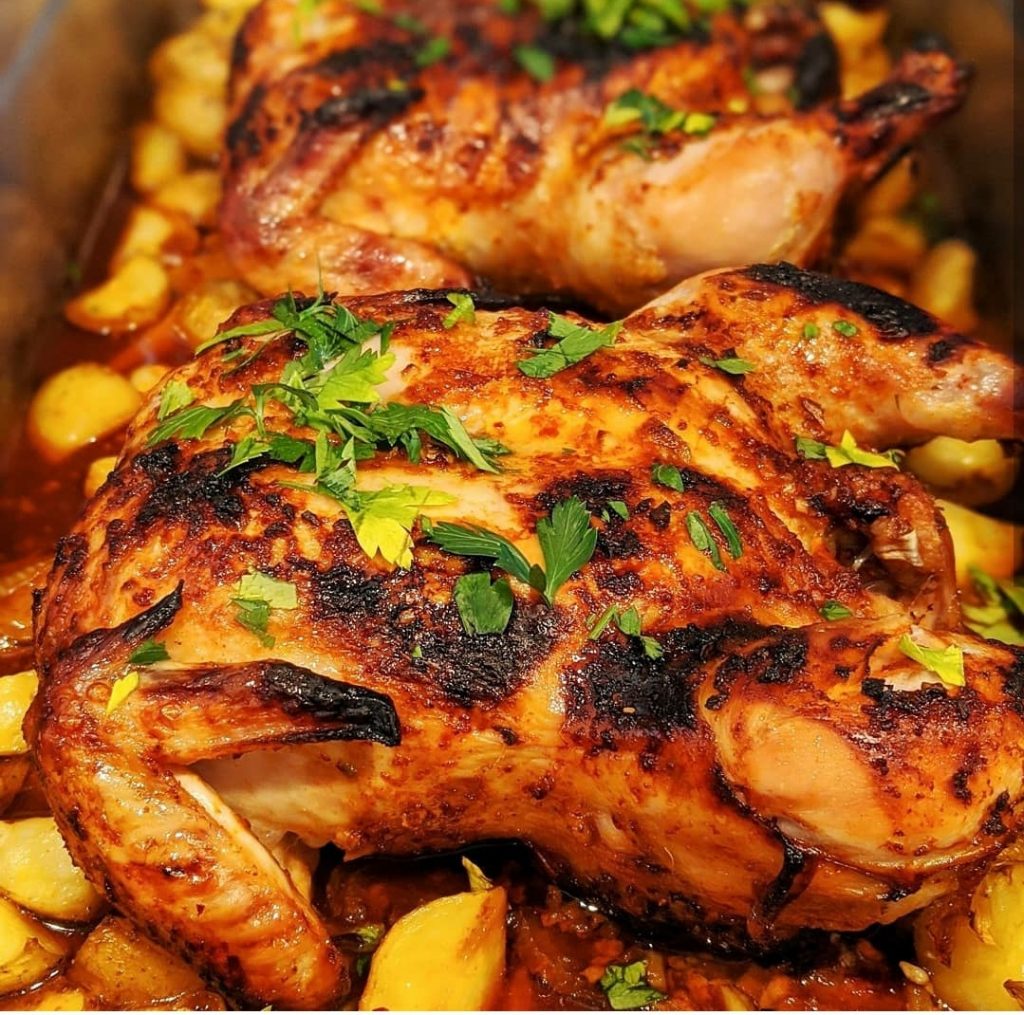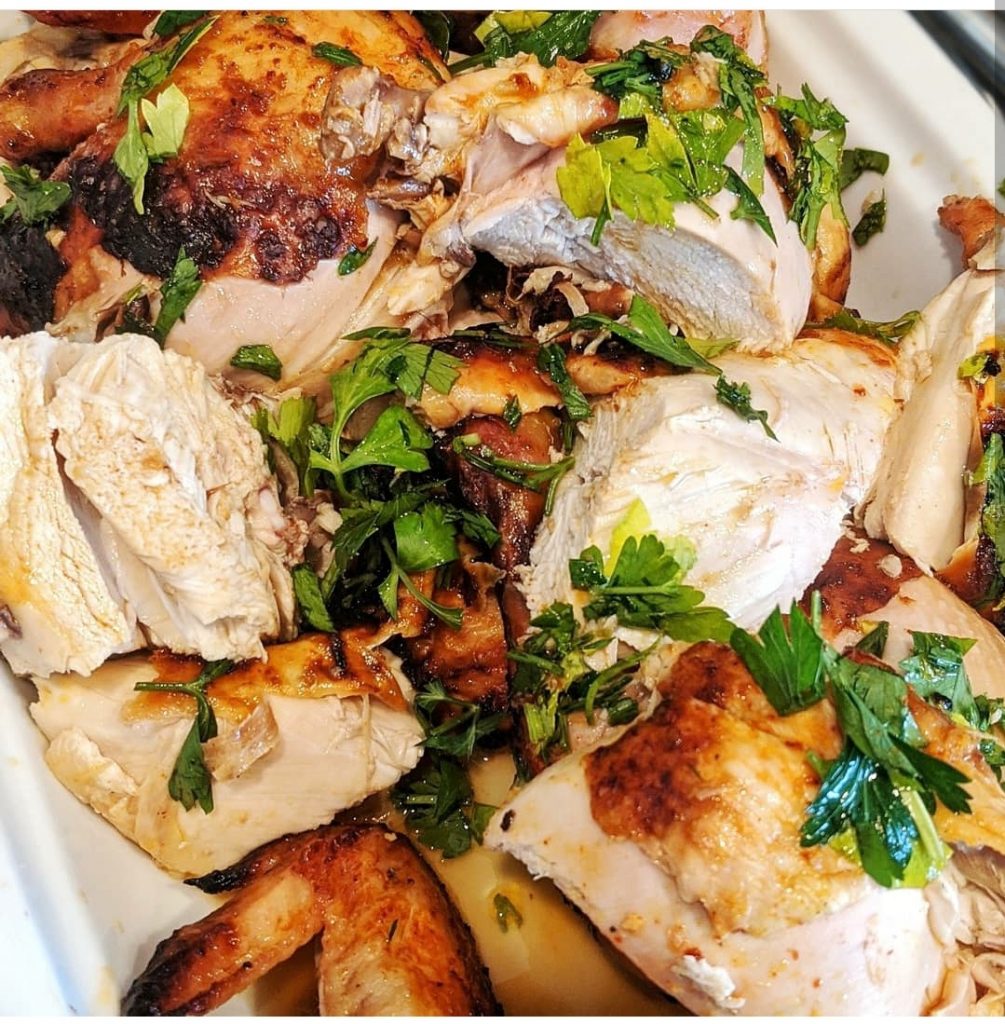 This is a slow roasting version of chicken that is tender, juicy, and oh so delicious! Slathered in sweet and spicy gochujang sauce, and roasted on a bed of onions. The bonus is the tender roast potatoes and garlic that bake to perfection in the same pan.
Pop the garlic cloves out, smash with a fork, and add them to the potatoes once everything comes out of the oven. This trick delivers amazing flavor!
Print
Leora's Gochujang Roasted Chicken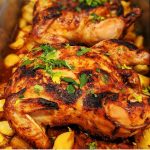 Tender chicken slathered in sweet and spicy gochujang sauce. Served with roasted potatoes.
Scale
Ingredients
1 4lb whole chicken
1 ½ teaspoons kosher salt
Black pepper
1/3 cup gochujang paste
1 teaspoon Korean red pepper flakes
3 tablespoons reduced sodium soy sauce
3 tablespoons honey
1 lime, juiced
¼ cup olive oil
3 large cloves garlic, minced
1 ½" fresh ginger, grated
2 whole heads of garlic, cut them in half, crosswise
1 white onion, sliced
1 ½ lb Yukon gold potatoes, chunked
¼ cup olive oil
3 cloves garlic, minced
4 scallions, chopped on the diagonal, for garnishing
Instructions
Preheat oven to 425F. Season the chicken with the salt and pepper, inside the cavity too. Whisk the
gochujang, red pepper flakes, soy sauce, honey, lime juice, and olive oil together until well emulsified.
Add the garlic and ginger and whisk to combine. Set aside 1/3 of the sauce.
Cover the bottom of the roasting pan with the white onions. Place the 2 halves of the garlic head inside
the chicken. Set the chicken, breast side down, on top of the onions. Brush the chicken with the
gochujang mixture, until it is completely covered. Toss the potatoes with the olive oil, minced garlic, salt
and pepper; and scatter them around the chicken. Place the remaining 2 halves of garlic in the roasting
pan, cut side down.
Roast, uncovered for 1 ½ hours, until the internal temperature of the chicken is 165F, and the potatoes
are nicely browned and tender. During the roasting time, about half way through, turn the potatoes and
the chicken, so you get even browning.
When the chicken is done, remove the garlic halves and pop out the cloves. Mash, and add to the
reserved gochujang mixture. Cut the chicken into the 8 pieces; and then cut the breasts into thirds, if
they are large. Pour the reserved sauce over the chicken and potatoes, sprinkle with scallions; and
serve.