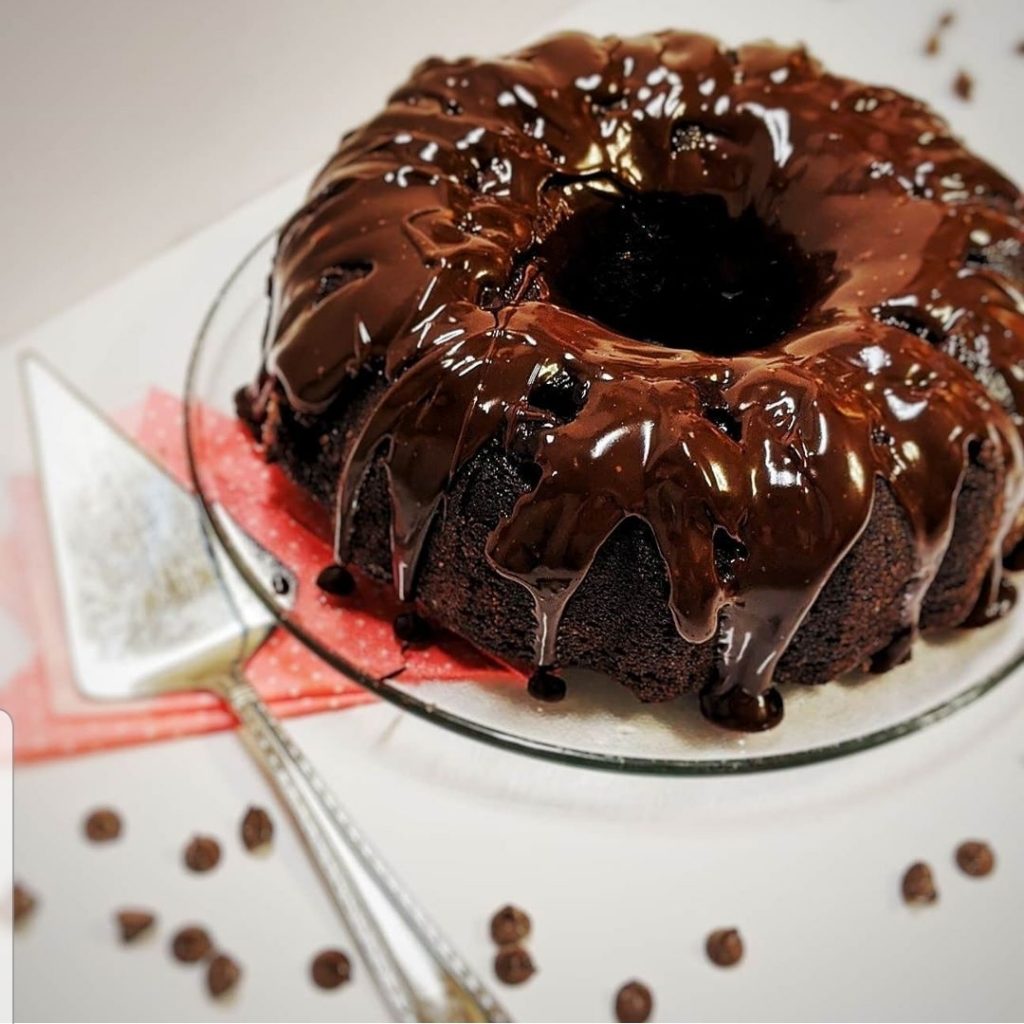 Indulgence at its best. Oregon Cherries, amaretto, dark chocolate, rich ganache… Drooling, yet? What not to love about all those ingredients?
With Valentine's Day just around the corner, this dessert needs to be on the menu!
Print
Cherry Chocolate Upside Down Cake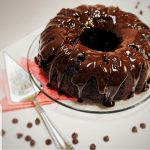 Cherries, chocolate, ganache, oh my!
Scale
Ingredients
2/3 cup boiling water
¾ cup unsweetened cocoa powder
1 teaspoon instant coffee granules
2 cups flour
1 teaspoon baking powder
¼ teaspoon baking soda
1 teaspoon kosher salt
1 cup butter
2 cups sugar
3 large eggs
1/3 cup amaretto
2 teaspoons vanilla
1 teaspoon almond extract
1 can dark sweet cherries – reserving the liquid
Semi-sweet chocolate chips
Ganache:
8 ounces semi-sweet chocolate chips
½ cup heavy cream
2 teaspoons almond extract
2 tablespoons reserved juice from the cherries
Instructions
Preheat the oven to 350* and grease and flour a bundt pan.
Pour the boiling water into a large glass measuring cup, add the cocoa powder, and coffee granules, and
stir until combined. Set aside.
In a medium bowl, sift together the flour, baking powder, baking soda, and salt and set aside. In a stand
mixer, beat the butter and sugar together on medium speed, until light and fluffy. Add the eggs, one at a
time, and then the amaretto, vanilla, and almond extract, scraping down the bowl as needed.
Alternately add ½ the flour mixture and then ½ the chocolate mixture; then the rest of the flour and
then the chocolate mixture.
Pour the cherries in the prepared pan. Pour ½ the batter over the cherries. Then dot the batter
with the semi-sweet chocolate chips. Pour the remaining batter over the top and for about 45 –
55 minutes, or until a toothpick inserted in the center of the cake comes out fairly clean. Let the
cake cool on a rack for 10 minutes, then turn it out top with the chocolate ganache.
Ganache:
Heat the chocolate chips and the heavy cream in a double boiler over simmering water, until
smooth, stirring frequently. Remove and add the almond extract and the cherry juice. Drizzle
over the warm cake. Serve any extra on the side.