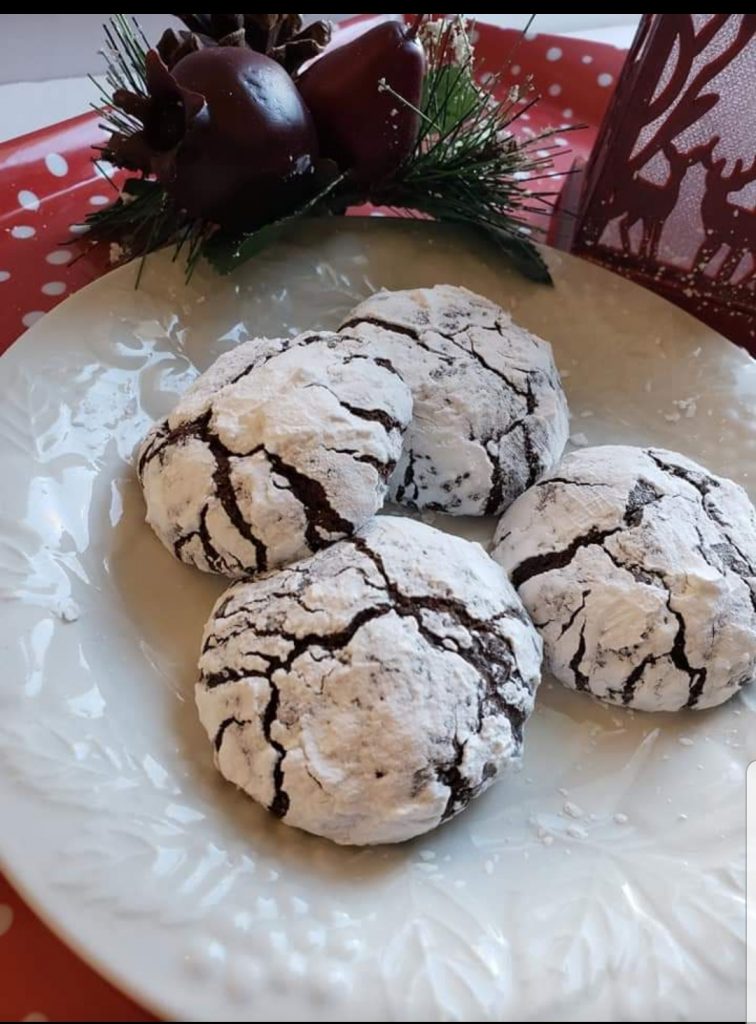 One of my husband's fondest memories from elementary school is the chocolate cookies that the lunch ladies always made. I think we can all look back and remember those cookies; soft, chocolatey, and topped with powdered sugar.
These cookies are my own version of this past time favorite. Enjoy with a cold glass of milk, and let the memories from the good old days start flooding back.
Print
Chocolate Crinkle Cookies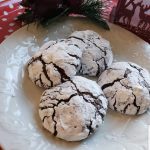 Soft, chocolatey, and topped with powdered sugar. Delicious for any type of gathering, or eating on your own 😉
Scale
Ingredients
1 cup cocoa powder
2 cups sugar
1/2 cup canola oil
4 eggs
2 teaspoons vanilla extract
2 cups flour
2 teaspoons baking powder
1/2 teaspoon salt
1/2 cup confectioners sugar (set aside)
Instructions
Mix together cocoa, sugar, and vegetable oil. Add eggs, one at a time, beating after each
addition. Then add the vanilla. Sift the flour, baking powder, and salt together. Add into the
cocoa mixture, beating on low, just until combined. Cover dough, and chill for at least 30 min,
and up to 3 hours.
Preheat oven to 350 degrees. Line cookie sheets with parchment paper. Roll dough into one
inch balls, generally 1-2 T of dough. Roll each ball in confectioners sugar and place onto
prepared cookie sheets.
Bake for 10 to 12 minutes. Remove and allow to cool on the cookie sheet for 3 minutes before you
transfer them to a cooling rack. Cool completely.