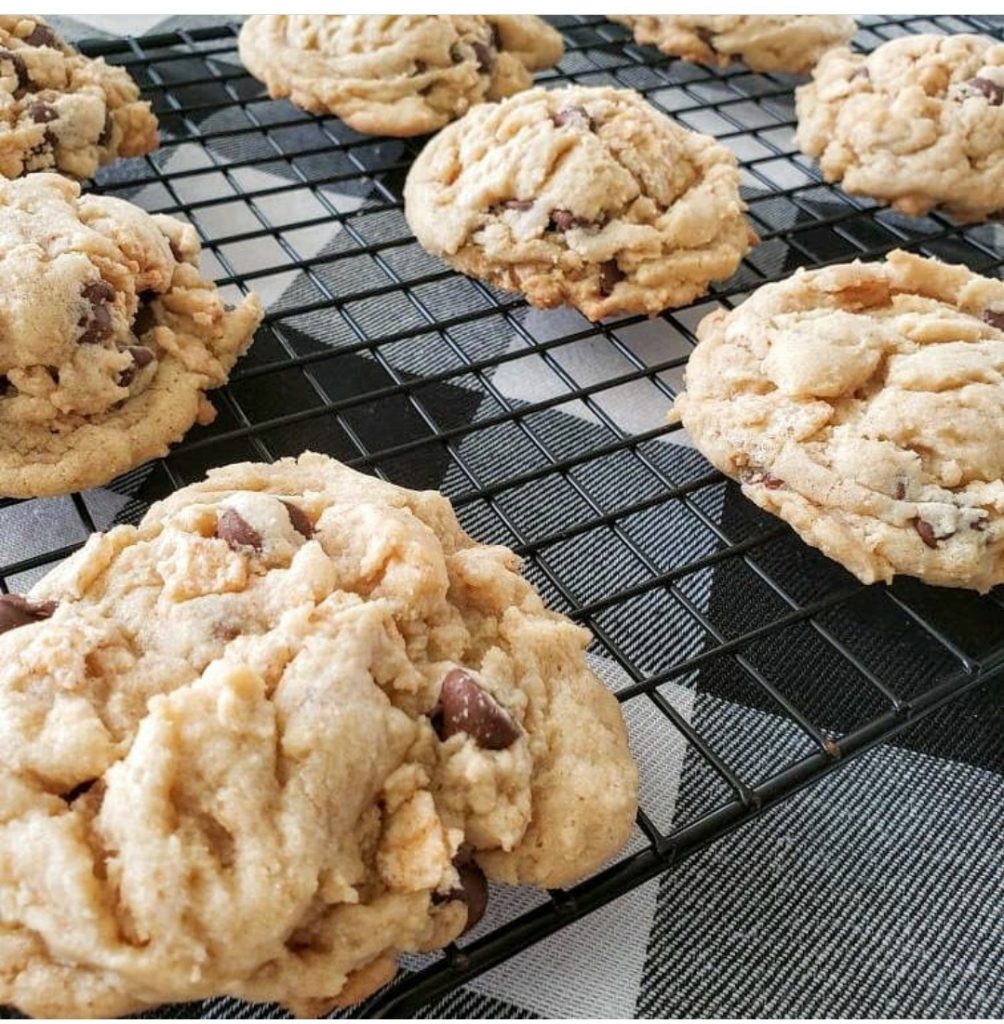 Cinnamon Toast Crunch cereal seems to be a favorite amongst kids and adults alike. So why not put it into cookies? There's a magic that happens when you bite into the soft, tender cookie, and discover a favorite cereal hidden inside. It give the cookie that perfect crunch, and pairs beautifully with chocolate chips. Dunking in milk is always appropriate! 😉
Print
Cinnamon Toast Crunch Cookies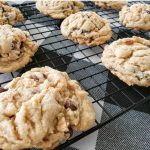 Soft cookies with a cereal crunch!
Scale
Ingredients
1 cup butter, softened
1 cup brown sugar
½ cup sugar
2 eggs
1 tablespoon vanilla
2 ¾ cup flour
¼ cup cornstarch
1 teaspoon baking powder
1 teaspoon baking soda
1 teaspoon kosher salt
1 ½ cups Cinnamon Toast Crunch Cereal
2/3 cups semi-sweet chocolate chips
Instructions
Preheat oven to 350F.
Cream butter and sugars together. Add eggs and vanilla and beat to combine. In a separate bowl, sift
the flour, cornstarch, baking powder, baking soda, and salt together. Add to the butter mixture and mix
on low, just until combined. Put the cereal in a separate bowl, and crush with you hand. You don't want
to crush all of it, leave some pieces whole. Add to the cookie mixture, pour in the chocolate chips,
mixing only until combined.
Using a cookie scoop, place dough on a lined baking sheet. Bake at 350F for 9-11 minutes. Remove and
let cool.