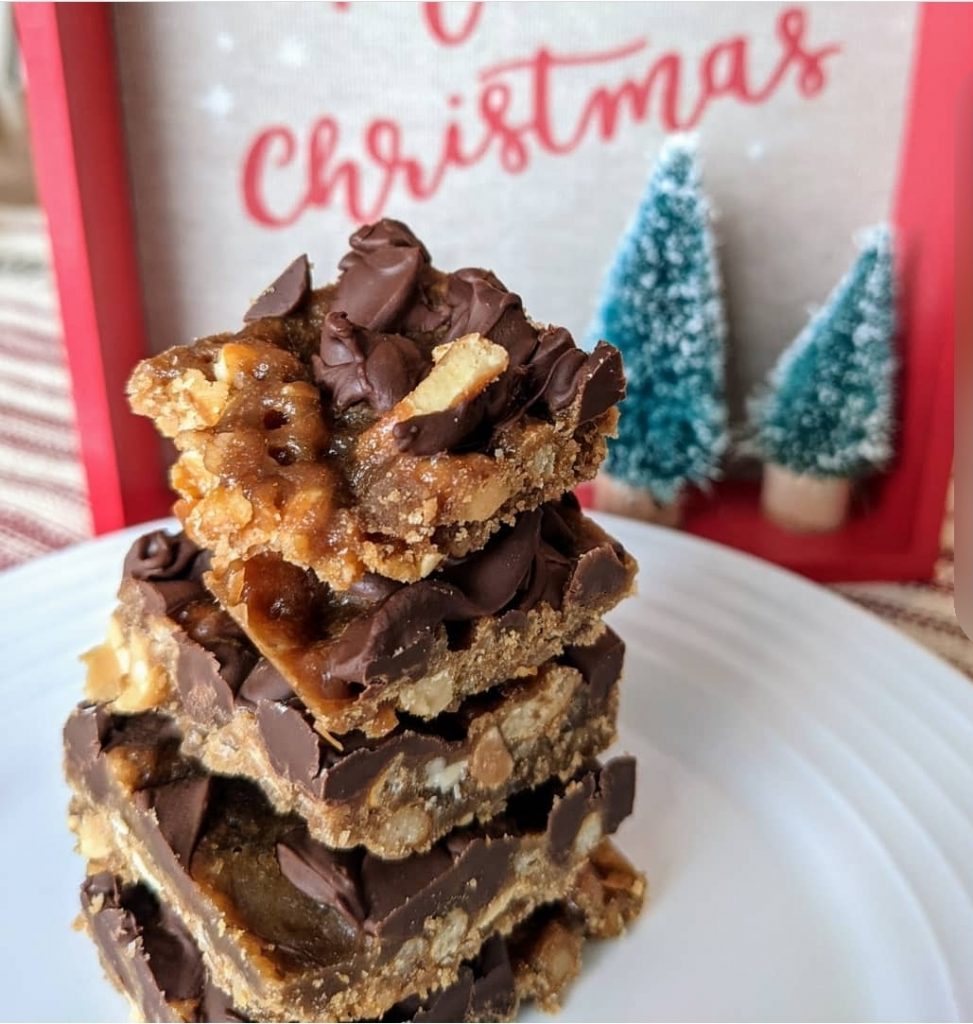 Commonly referred to as Christmas Crack, at our house. This toffee is buttery, salty, and sweet. Pretzels and peanuts combine for the bottom layer; then a rich toffee layer, and finally – topped with semi- sweet chocolate. OMG! You have to try these!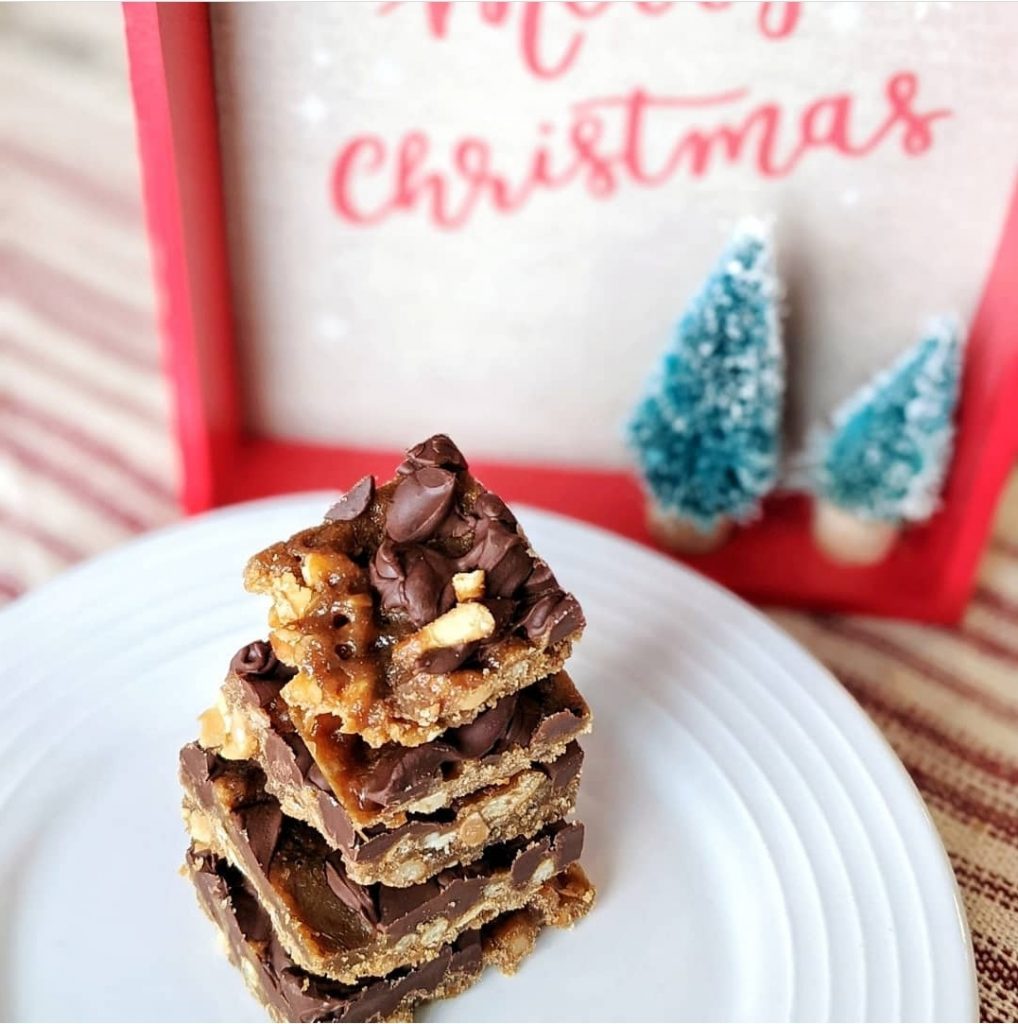 Print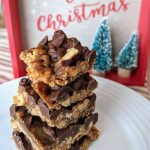 Chocolate Pretzel Toffee (aka Christmas Crack)
---
Description
Buttery and salty toffee topped with crunchy pretzels and chocolate. 
---
Scale
Ingredients
8 oz pretzels, broken up into little pieces
1/4 cup (or more) peanuts, crushed
2 tablespoons butter
1 tablespoon sugar
1 cup (8 ounces) butter
1 cup light brown sugar, packed
1 teaspoon vanilla extract
2 cups semisweet chocolate chips
flaky sea salt, optional
---
Instructions
Preheat the oven to 375*. Line a cookie sheet with foil.
Sprinkle the broken pretzels and peanuts over the foil in a layer, essentially the crust.
In a saucepan, melt the butter and sugar together over medium heat. Bring the mixture to a boil, for 2-3
minutes. Remove from the heat and stir in the vanilla. Pour the hot mixture over the pretzel/peanut
mixture, evenly.
Place in the oven and bake for about 5 minutes. Remove from the oven and immediately sprinkle the
chocolate chips all over the surface. Let them begin to melt and then spread them all over with an offset
spatula. Sprinkle with flaky sea salt and additional crushed peanuts. Let cool completely and then break
into serving pieces.