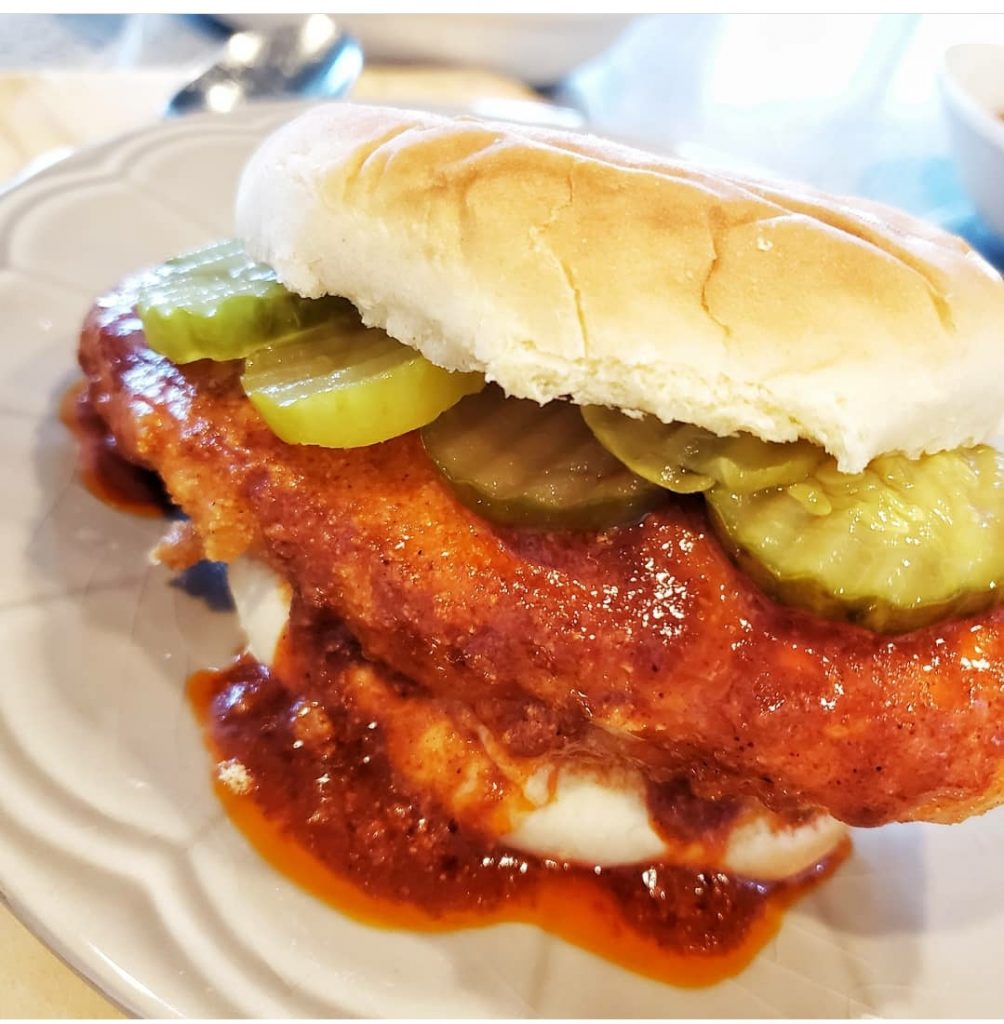 This is my take on a Nashville Hot Chicken; oven fried. That's right. I've made oven fried chicken for years, so I decided to jazz it up with this hot spiced glaze, and turn it into a sandwich.
This glazed chicken is tender and juicy, with a hint of crunch from the cornmeal exterior. Serve on a bun and top with dill pickles. Add some chips and a cold drink, and dinner is served!
Print
Oven Fried Hot Southern Chicken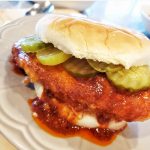 Oven fried chicken topped with a spicy glaze.
Scale
Ingredients
Chicken:
2 teaspoons baking powder
1/4 cup flour
2 teaspoons salt
¼ teaspoon pepper
1 tablespoon paprika
2 teaspoons garlic powder
1 1/2 cup cornmeal
2 teaspoons chili powder
½ cup butter
6–8 chicken breasts
Glaze/Sauce:
1 cup butter
3 tablespoons hot sauce, such as Tabasco
2 tablespoons brown sugar
2–3 tablespoons cayenne pepper
1 teaspoon smoked paprika
1 teaspoon garlic powder
1 teaspoon chili powder
½ teaspoon onion powder
Instructions
Preheat oven to 400F. Melt butter in a baking dish in oven, while it's preheating. Watch closely so it
doesn't burn. Combine dry ingredients in a bag. Remove pan from oven and set on a hot pad. Place
chicken breast in bag and shake to coat. Arrange all the breasts in the baking dish and return to oven.
Bake for 10 minutes, flip chicken and continue baking for about 15 more minutes; until the internal
temperature is 165F.
Meanwhile, heat the butter, hot sauce, brown sugar, cayenne pepper, paprika, garlic powder, chili
powder, and onion powder together, until they are melted and combined. Brush over the chicken and
serve on sandwich bread with pickles.