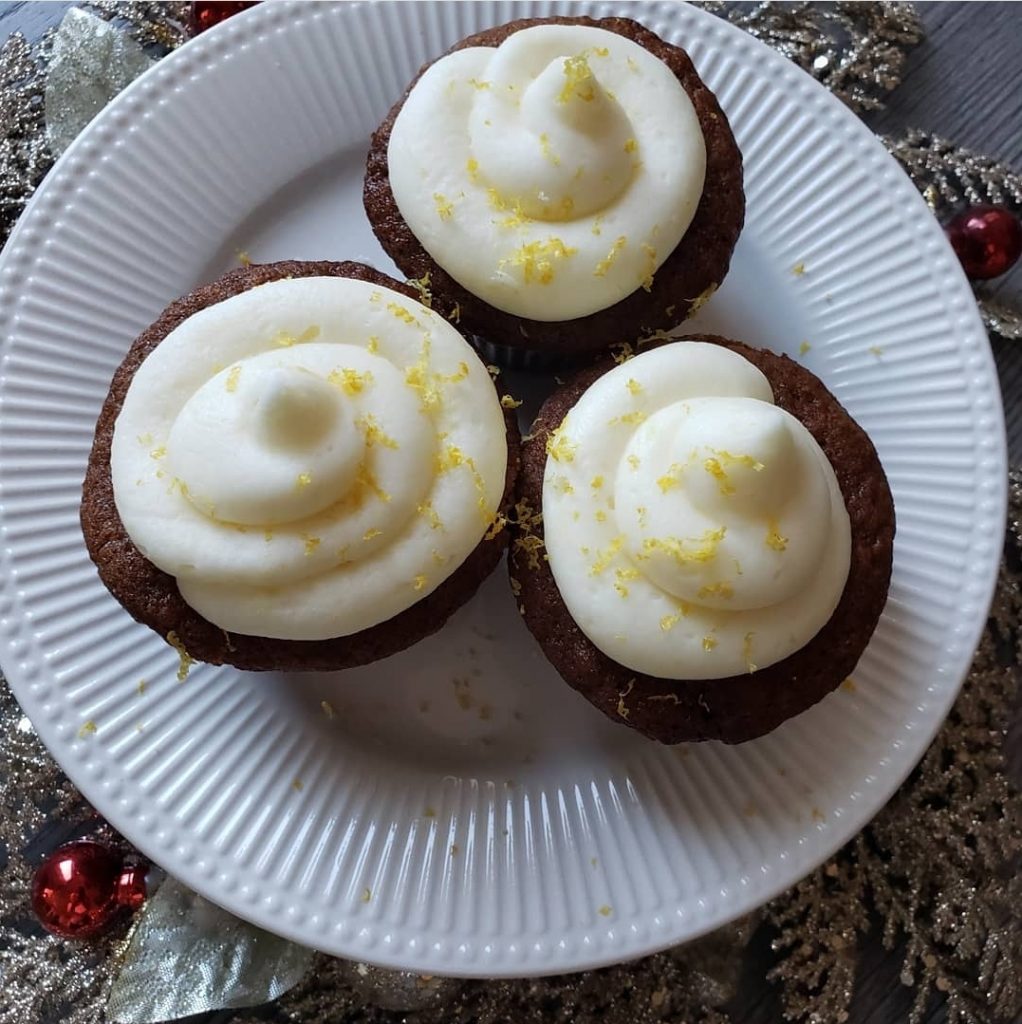 Sweet gingerbread cupcakes; full of holiday flavors, with a hint of spice that ginger provides. Top them with a tart lemon buttercream, that cuts through the sweetness of the cupcake. A quick and easy dessert that you'll make over and over!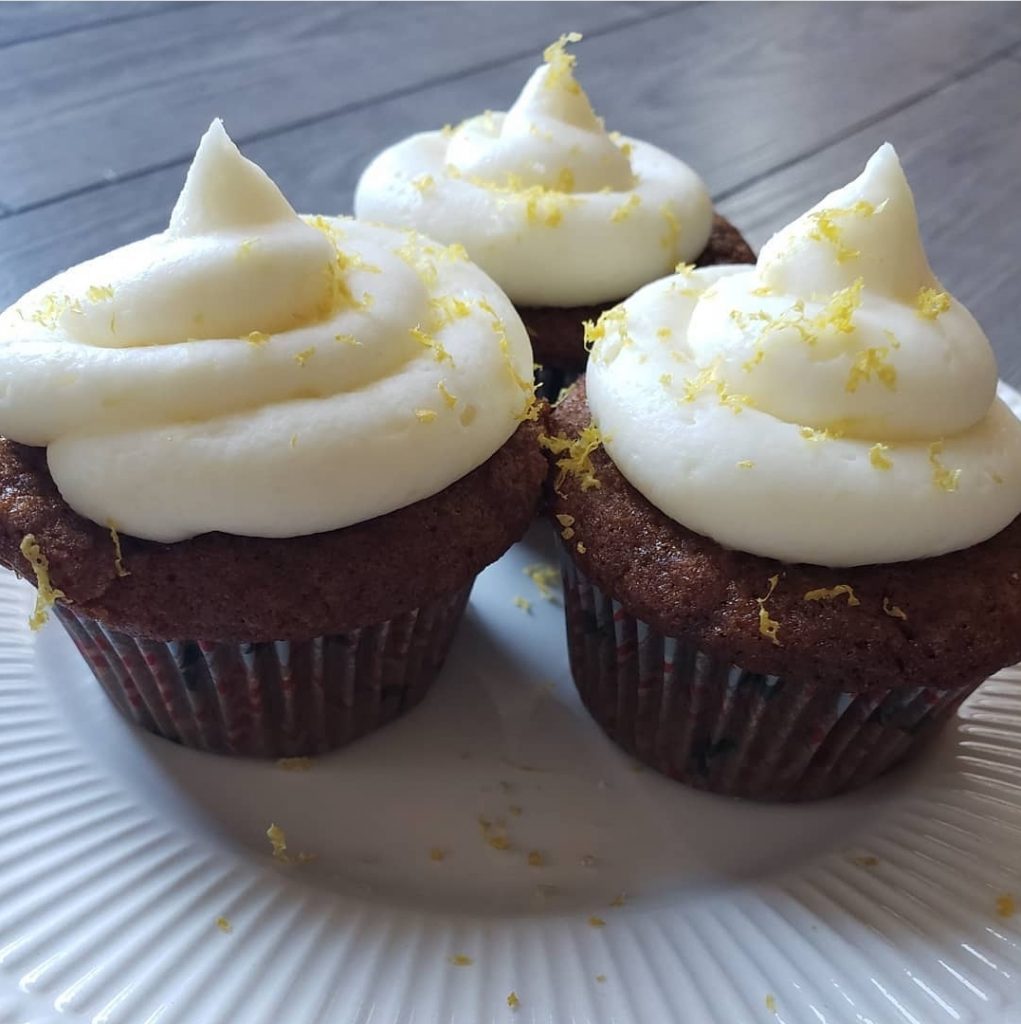 Print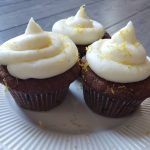 Gingerbread Cupcakes with Lemon Buttercream
---
Description
Gingerbread cupcakes that taste like holiday spice, topped with a tart lemon buttercream.
---
Scale
Ingredients
1 ½ cups flour
1 teaspoon baking powder
½ teaspoon baking soda
½ teaspoon salt
1 ¼ teaspoons ground ginger
1 ½ teaspoons cinnamon
½ teaspoon nutmeg
½ teaspoon allspice
½ cup butter, softened
½ cup brown sugar
2 teaspoons vanilla
½ cup molasses
1 egg
1 egg yolk
½ cup hot milk
1 lemon, zested and juiced (reserve the juice for blackberry filling)
Blackberry filling:
Blackberries
¼ cup sugar
2 teaspoons cornstarch
Pinch salt
Lemon juice from above
Cook until the sugar has melted, and the mixture has thickened. Remove and cool completely.
Lemon Buttercream:
1 cup butter, softened
3–4 cups powdered sugar
Zest and juice from 1 large lemon
2 tablespoons heavy cream
Pinch of salt
Beat all together until a fluffy consistency is reached. Put into a piping bag with a round tip.
---
Instructions
Preheat the oven to 350 degrees F. Line a 12-cup muffin pan with paper liners.
In a bowl sift together the flour, baking powder, baking soda, salt, ginger, cinnamon, nutmeg, and
allspice.
In a stand mixer, beat the butter and brown sugar together until light and fluffy. Add the vanilla,
molasses and eggs, beating until combined. Whisk the fresh ginger into the milk and add the milk,
alternating with the flour mixture until everything is combined.  Fold in the lemon zest.
Using a cookie scoop, divide the batter evenly among the lined muffin tins. Place them in the oven and
bake until a toothpick comes out pretty clean, 18-22 minutes. Let cool, then remove centers to fill and
frost.
For assembly:
Put a small dollop of blackberry sauce in the cupcake; where the center has been removed. Frost with
the lemon buttercream. Eat!