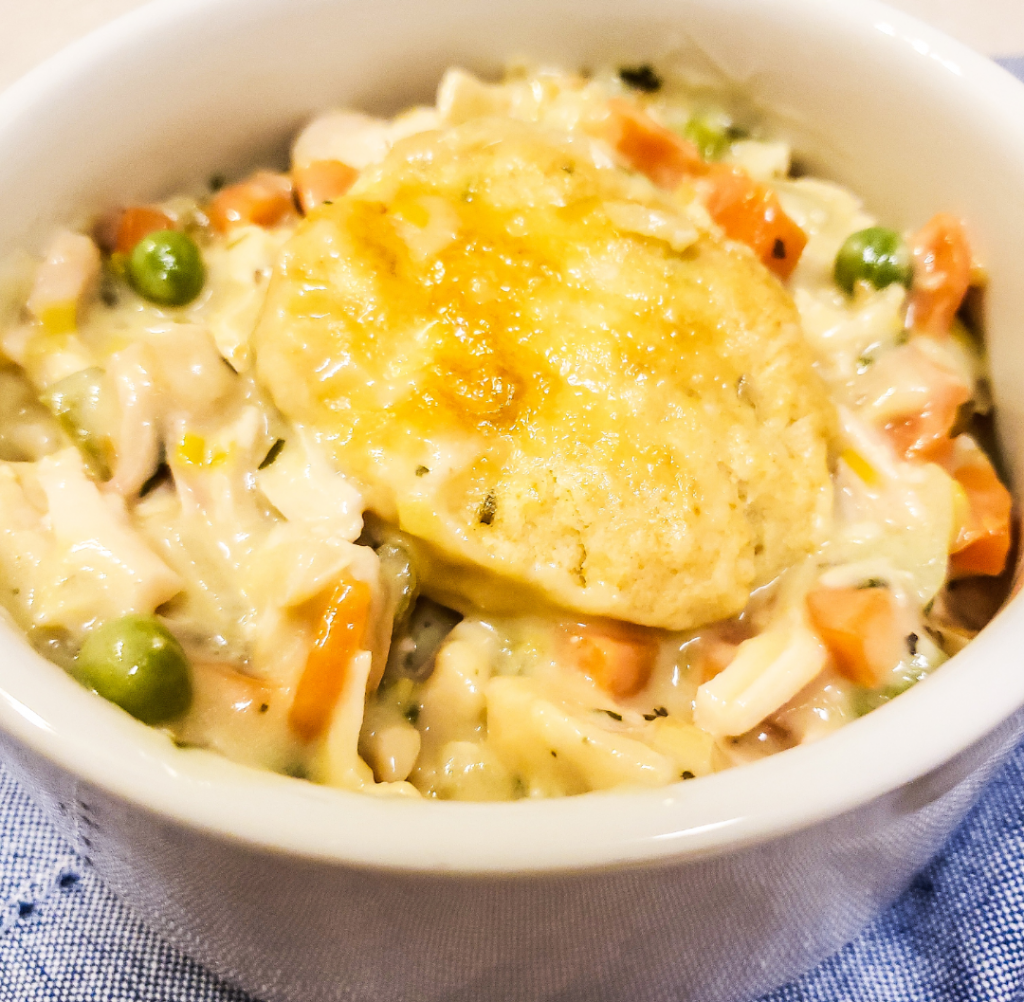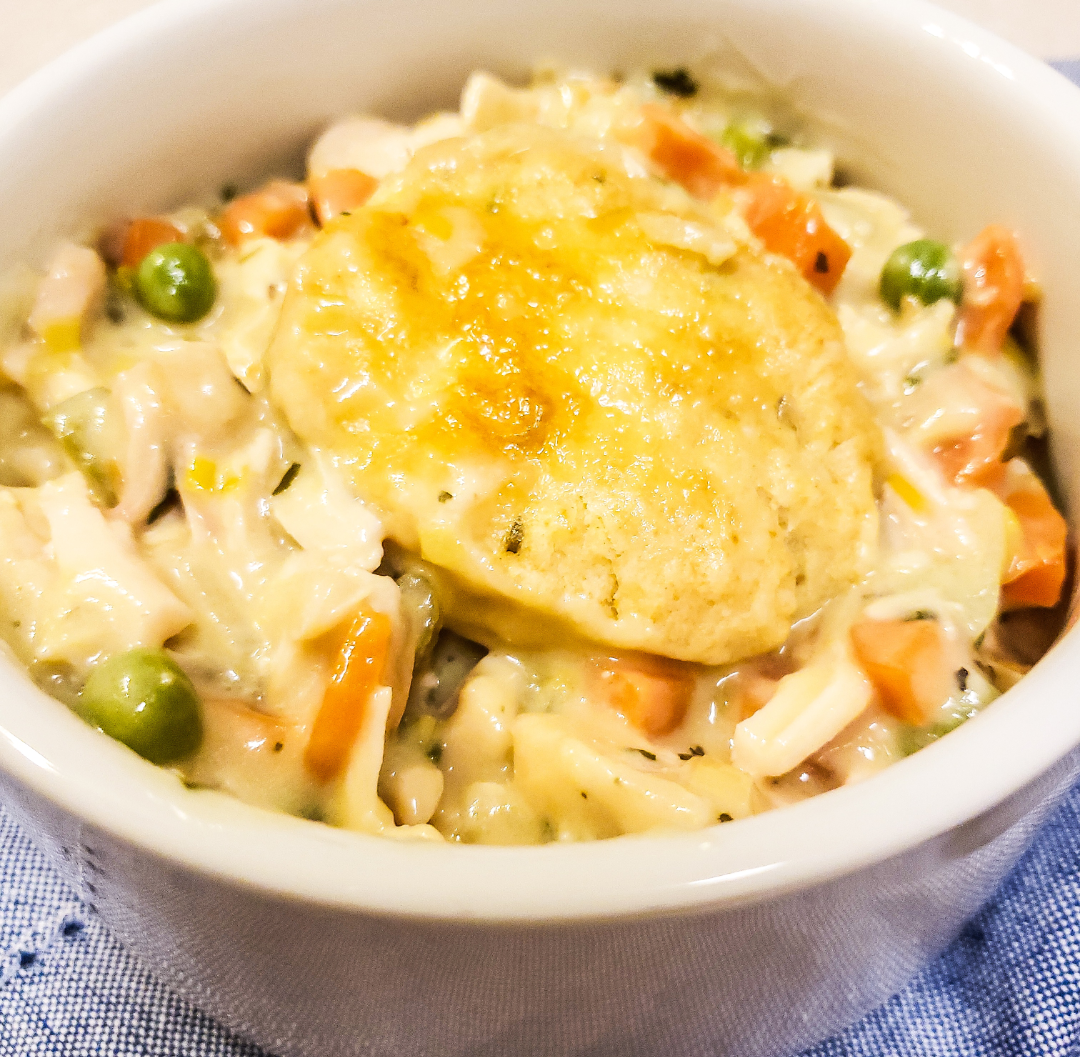 Print
Chicken Pot Pie with Biscuits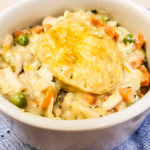 Chicken pot pie, but instead of stuffed into a small pie, it's topped with homemade biscuits. Mmmmm.
Scale
Ingredients
Olive Oil
4 T butter
1 onion, diced
1 leek, halved, then thinly sliced
3 carrots, medium diced
3 celery ribs, halved, then sliced
2 garlic cloves, minced
½ cup flour
5 cups chicken stock
3 bouillon cubes
½ cup heavy cream
1 T fresh tarragon or 2 t dried tarragon
2 t salt
½ t pepper
Red pepper flakes, good pinch or 2
2 cups frozen peas
3 cups cooked chicken breasts, cut into ½ inch chunks
3 T parsley
Biscuits
2 cups flour
1 T baking powder
1 t salt
½ t white pepper
½ c butter, thinly sliced
¾ c heavy cream
1 T minced fresh parsley
½ T fresh tarragon, or 1 t dried tarragon
Egg wash
1 egg
2 T heavy cream
Instructions
Preheat oven to 375* and butter a 10×13 baking dish, then put it onto a cookie sheet. Set aside.  Heat the olive oil and butter, and add the onions, leeks, carrots, celery, and garlic over medium-low heat for about 12 – 15 minutes until they are fragrant and translucent, stirring frequently.  Sprinkle the flour over the mixture and stir to combine, cooking for about 2 minutes to get rid of the uncooked flour taste.  Add the chicken stock and bouillon and increase the heat until bubbling.  Simmer until thickened.  Pout in the heavy cream, tarragon, salt, pepper, and red pepper flakes, and heat until thickened.  Add chicken, peas and parsley.  Taste and adjust seasonings, adding more tarragon or red pepper flakes if needed.  Pour into the baking dish and put the dish, on the cookie sheet, into the oven.  Bake for 15 minutes while you make the biscuit dough. 
In a large bowl, whisk together the flour, baking powder, salt, and white pepper. Cut in the butter with a pastry cutter until the mixture resembles coarse meal. Gradually stir in heavy cream, and seasonings until dough pulls away from the side of the bowl.
Turn out onto a floured surface, and knead only until the dough comes together. Roll dough out to 1 inch thick. Cut biscuits with a 2 ½ inch biscuit cutter.  You should have at least 12.  In another bowl, whisk 1 egg with 2 T heavy cream for the egg wash.
When the 15 minutes are completed, top the chicken pot pie with the biscuits, spreading them apart.  Brush them with the egg wash, and bake another 20-30 minutes until the biscuits are nicely browned and the chicken mixture is bubbly.