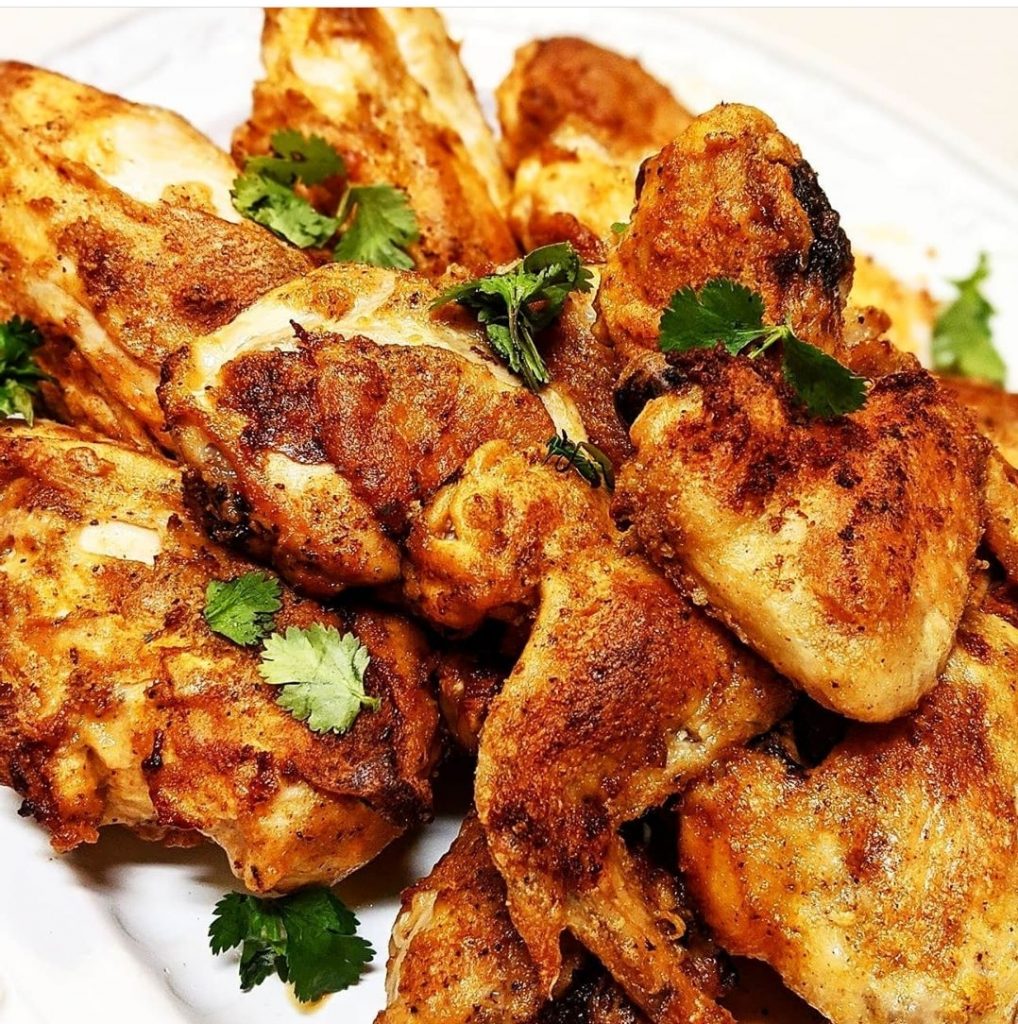 Print
Oven Fried Chicken
When I was growing up, my Mom made some killer fried Chicken!  It was such a process though, so I wanted to simplify things, yet keep similar flavors and textures in this dish.  I did add a bit of spice to the breading.  No surprise if you know me!  Serve this with my mashed potatoes and sauteed green beans.  Winner winner chicken dinner!
Scale
Ingredients
2 whole chickens, broken down into 8 pieces each, ask your butcher to do this, if you don't know how
1/3 cup all-purpose flour
1 teaspoon paprika
1 teaspoon garlic powder
½ teaspoon cayenne pepper
1 teaspoon mustard powder
1 teaspoon onion powder
1 teaspoon salt
1 teaspoon black pepper
1/3 cup butter
3 tablespoons olive oil
Instructions
Preheat the oven to 425 F.
In Ziploc freezer bag, combine flour, paprika, garlic powder, cayenne pepper, mustard powder, onion powder, salt and pepper; and toss to combine.  Add chicken pieces a few at a time; shake gently to coat.
Put 1/3 cup butter and the olive oil in a shallow baking pan; place it in the preheated oven. When the butter has melted, arrange chicken in the baking pan in a single layer, skin side down.
Bake for 30 minutes; remove the pans, one at a time, and flip the chicken; skin side up and continue baking for another 15 – 20 minutes, or until chicken is tender a food thermometer registers least 165 F.