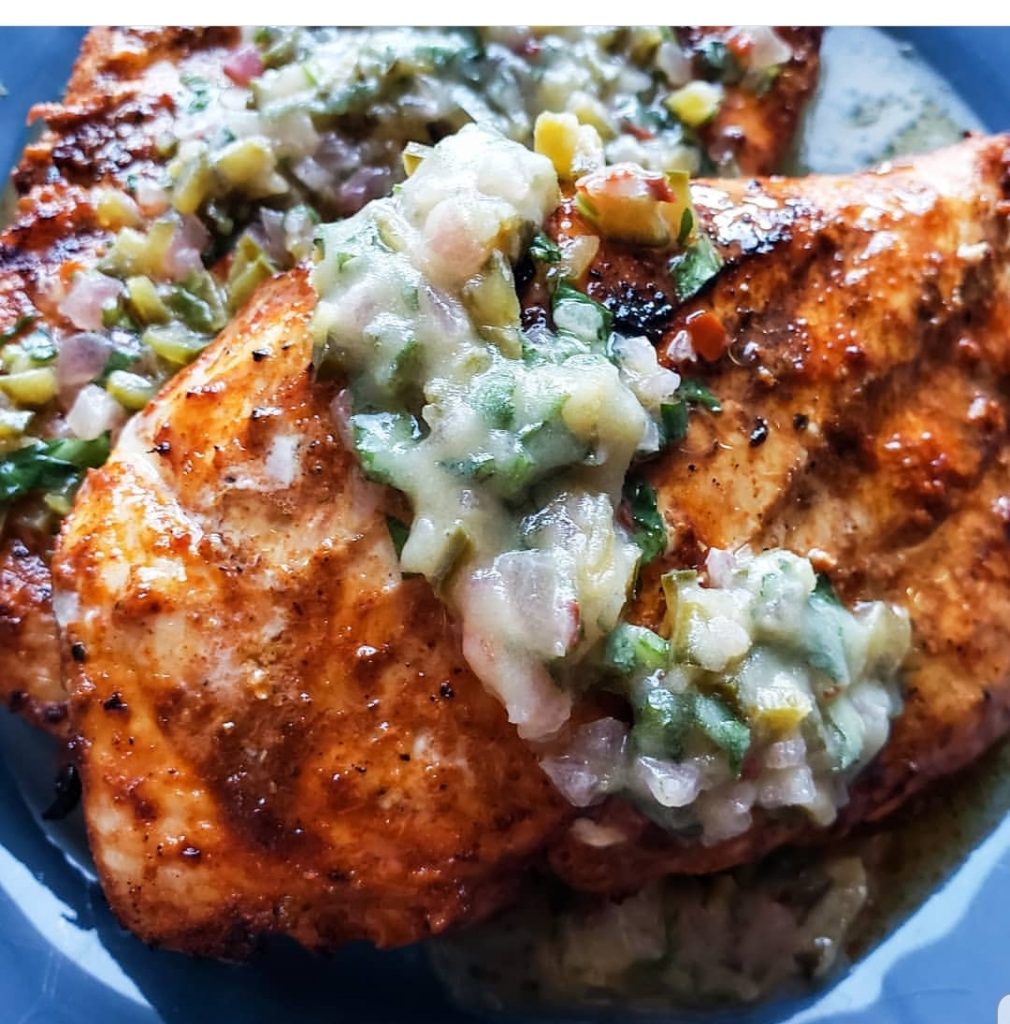 Print
Chipotle Lime Chicken with Poblano Cilantro Butter Sauce
I had to tackle the grill.  It almost mocked me, each time I went outside.  Don't get me wrong……….I've grilled my share of seafood; but never chicken.  I've been watching Chopped Grill Masters though, and felt inspired!  Juicy, tender meat, that seems to cut like butter – that was my goal.  So I made a plan……….and it worked!  The Captain said he would eat this everyday!  EVERYDAY!!!  Success.
Scale
Ingredients
For the Chicken:
2 lbs boneless, skinless chicken breasts
2 T olive oil
1 t chili powder
2 t chipotle powder
½ t cumin
1 t coriander
1 t paprika
1 t onion
½ t garlic
½  t cinnamon
1 t salt
1/2 t pepper
1 T balsamic vinegar
Zest from 1 lime
Juice from 2 limes
Poblano Cilantro Butter:
1/2 cup butter, melted
½ bunch cilantro, chopped
¼ red onion, finely chopped
1 T lime juice
1 poblano pepper, finely chopped
½ t red pepper flakes
Pinch of salt
Instructions
For the chicken:
Pound chicken to even thickness.  Whisk all ingredients together, rub evenly over the chicken.  Allow to sit for at least 30 minutes.  Heat grill to medium high.  Place chicken on grill and leave on one side for 5-7 minutes, flip grill another 5-7 minutes; or until 165 degrees internal temp.  Keep a close eye on the temperature, so they don't overcook!  Remove and cover the chicken.  Let it rest for 10 minutes before serving.
For the Poblano Butter:
Whisk together and drizzle over chicken when served.