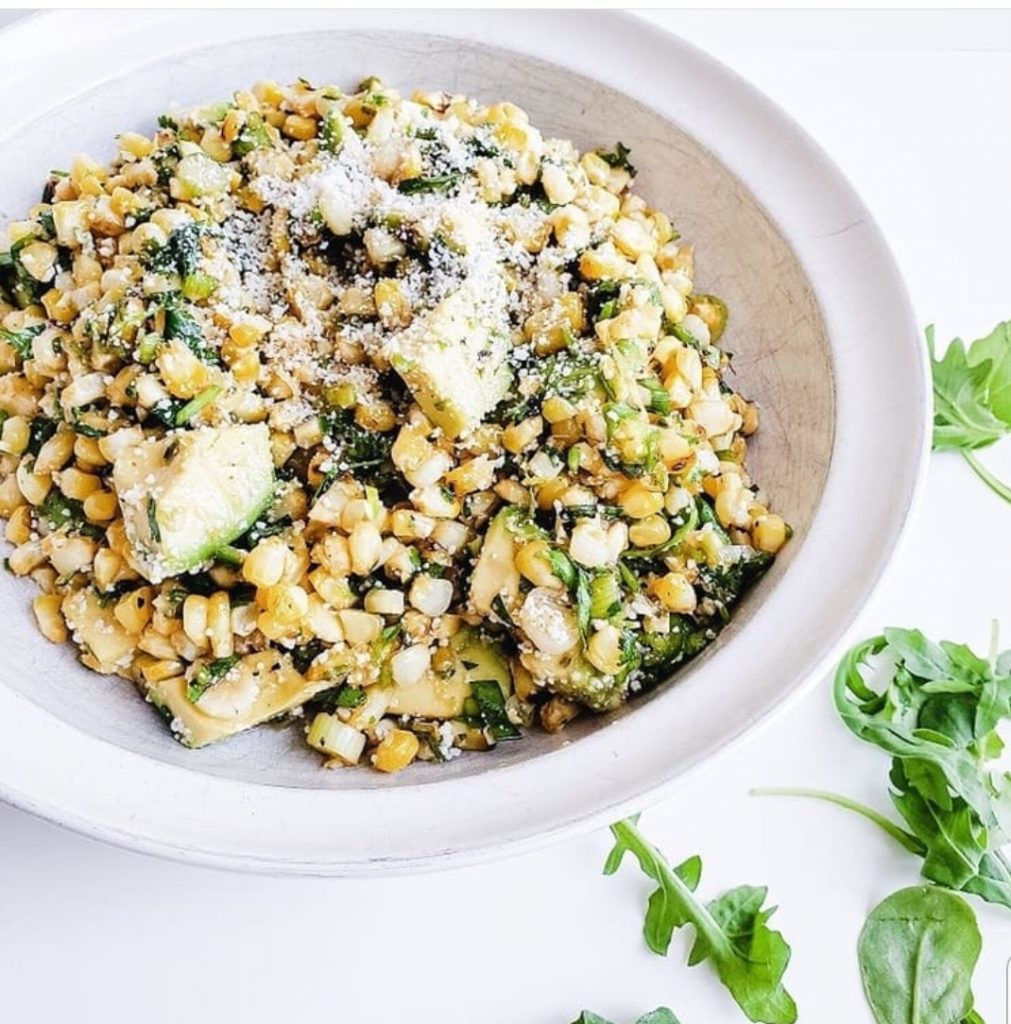 Print
Spicy Grilled Corn Salad
Need a great side dish for your next BBQ?  I have you covered!!  This Spicy Grilled Corn Salad combines all the things I love about summer, into one dish that is bursting with flavor.    The peppers definitely give it a kick.  Serve it by itself, or toss it into a big bowl of leafy greens.  Either way, you'll be coming back for seconds!
Scale
Ingredients
Olive oil
3 ears of corn
2 avocados, cut into large chunks
5 scallions, white and green parts sliced on the diagonal
½ bunch of cilantro, chopped
1–2 serrano chile, diced, depending on your preference
1/3 cup pepitas
1/3 cup Cotija cheese
Vinaigrette
¼ cup lime juice
2 T honey
½ T sriracha
2 T olive oil
Salt and pepper
Instructions
Heat olive oil in a large grill pan on medium high heat.  Add the ears of corn and grill; rotating them so they get nice charring on each side. (You can also do this on your outdoor gas grill).  Remove and set aside to cool.  When cool enough to handle, cut the kernels off the cob. 
Add the kernels of corn, avocado chunks, scallions, cilantro, serrano, pepitas, and cotija cheese to a large bowl and toss gently to combine.  In a separate bowl, combine the vinaigrette ingredients and whisk vigorously to combine.  Pour the vinaigrette over the salad and gently fold it.  Sprinkle with additional cilantro  and serve.