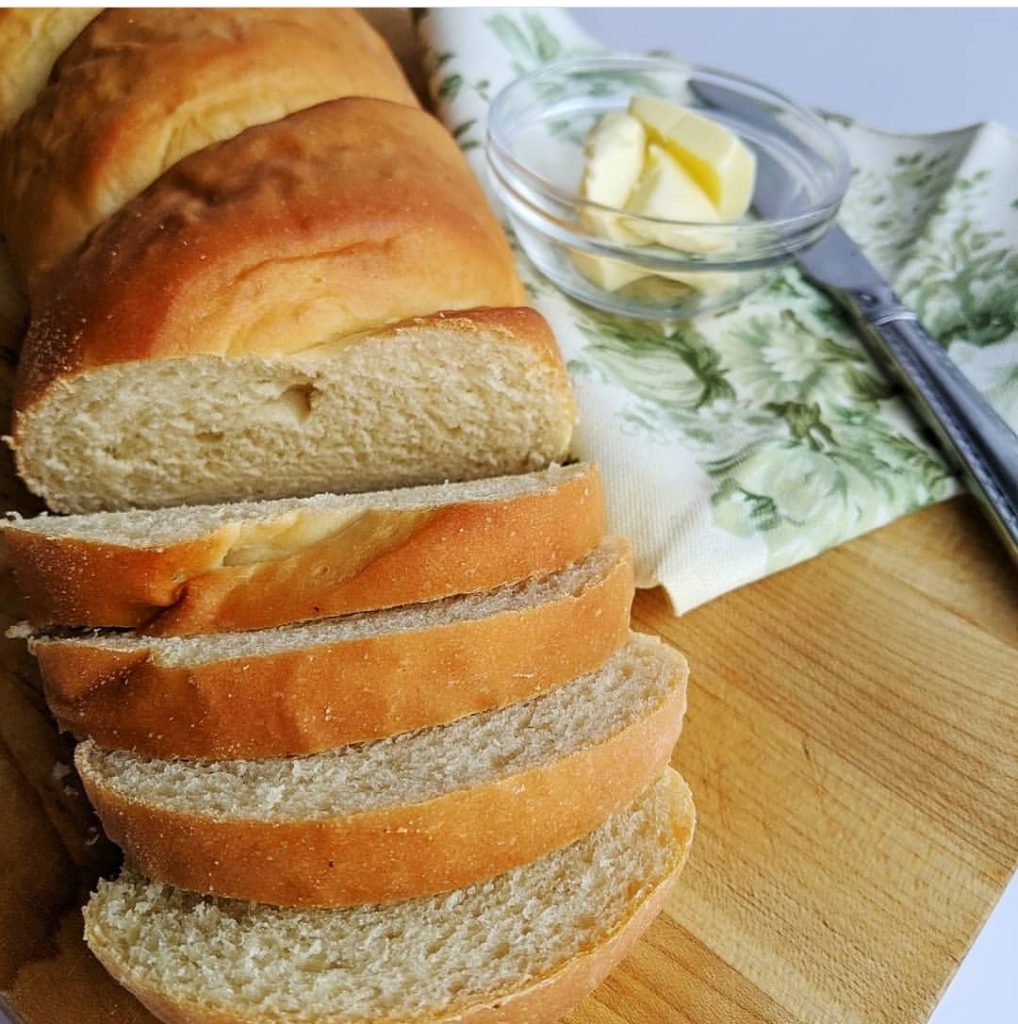 Who doesn't love bread? This French bread is soft and fluffy, and it's absolutely delicious right out of the oven. But the best part? It remains soft even once it has cooled down. You'll love this!
Print
My French Bread
Soft and delicious, perfect as a side for any dinner.
Scale
Ingredients
2 packages active dry yeast
½ cup warm water
2 cups hot water
3 tablespoons sugar
1 tablespoon kosher  salt
¼ cup + 1 tablespoon olive oil
6 cups flour Cornmeal
¼ cup butter, melted  
Instructions
Dissolve yeast in the ½ cup of warm water and let it proof for about 5 minutes. In a stand mixer, combine the hot water, sugar, salt, oil, and 3 cups of the flour. Using the dough hook, beat until well combined. Stir in the yeast mixture and remaining flour, mixing well. Increase the speed to high for 2 minutes, then reduce to medium and mix until the dough starts to pull away from the sides of the bowl. Remove the dough and put it on a lightly floured surface. Knead it until it is smooth and elastic, and then place it into an oiled bowl, turning it so it gets oiled on all sides. Cover and let it raise until doubled in size. When it's doubled, punch it down, and divide it in half. Roll each into a rectangle about 10×12. Roll loosely and seal the edge. Place seam side down on a large baking sheet, covered with parchment paper that has been dusted with cornmeal. Repeat with the second half of the dough. Slash the top of the loaves diagonally with a knife. Cover with a towel and let rise until doubled in size again. Meanwhile, preheat the oven to 400*. Brush the risen loaves with the melted butter and bake for 20 minutes, or until golden brown. Let sit for 15 minutes before slicing……………..if you can wait that long. I never can!