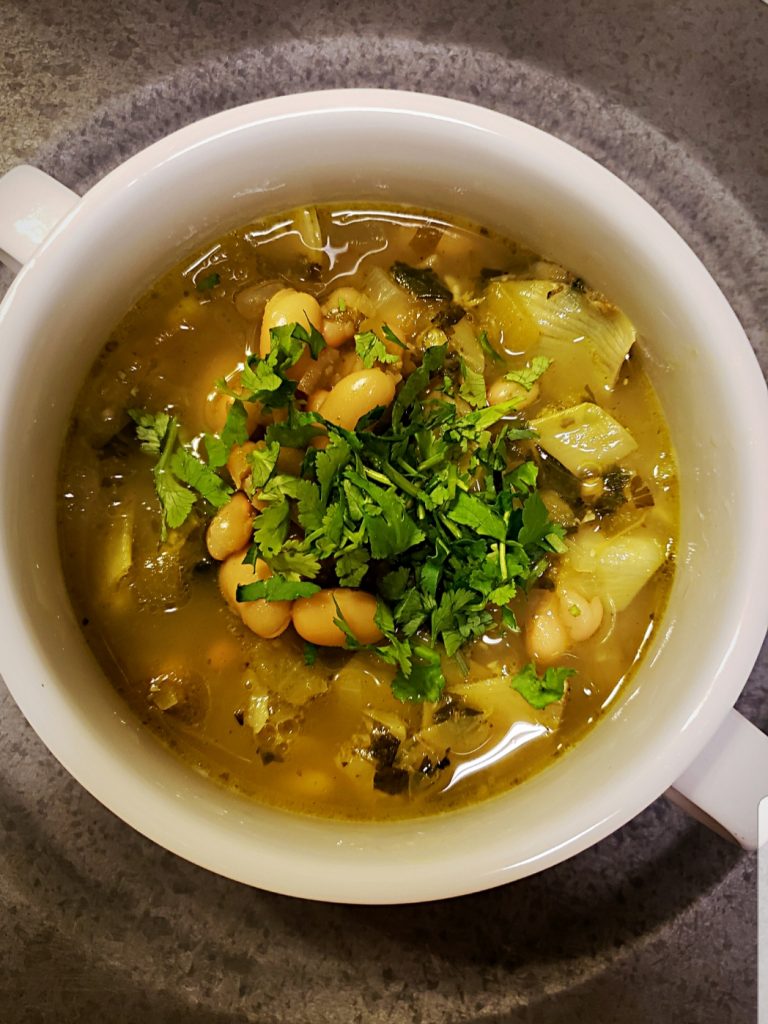 Let's cut to the chase: it's cold, it's windy, and one of the best ways to warm up in the winter is to fill your belly with soup. Am I right?
Oddly enough, this recipe was inspired by an artichoke and green chili dip that we had a few weeks ago. I desperately wanted those flavors for dinner, but I wanted something warm and comforting…. That night, this soup was born. Enjoy!
Print
Artichoke and White Bean Soup with Chilis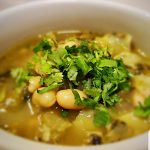 Artichokes, white beans, chilis, and chicken if you prefer! Perfectly combined into a scrumptious soup.
Scale
Ingredients
2 Tbs olive oil
1 onion, diced
3 garlic cloves, halved
1 jalapeno, minced
1 tsp kosher salt, plus more for seasoning
1 tsp freshly ground black pepper, plus more for seasoning
1 tsp cumin
1 tsp oregano
4 cups chicken stock
1/2 packed cup fresh basil leaves, chopped
3/4 packed cup fresh cilantro leaves and stems, chopped: separate 1/2 cup for soup, and 1/4 cup for topping the soup when serving.
1 can (8 oz) diced green chilis
1 can artichoke hearts (not marinated, 15 oz), cut into quarters
1 can (15 oz) can cannellini beans, rinsed and drained
1 cup fresh parmesan
2 tsp white wine vinegar
* optional: 2 skinless chicken breasts with rib meat (about 1-1/2 to 2 pounds total)
Instructions
Heat olive oil in a large stock pot. Add onion, garlic, and jalapeno and season with salt, pepper, cumin, and oregano. Sautee until soft and fragrant. Add chicken stock, diced green chilis, artichoke hearts, basil, cilantro, and chicken (if using). Bring to a boil then reduce to a simmer for about 15 minutes until heated through. Add beans and white wine vinegar, simmer for 5 more minutes.
Serve topped with fresh parmesan, cilantro, and basil.