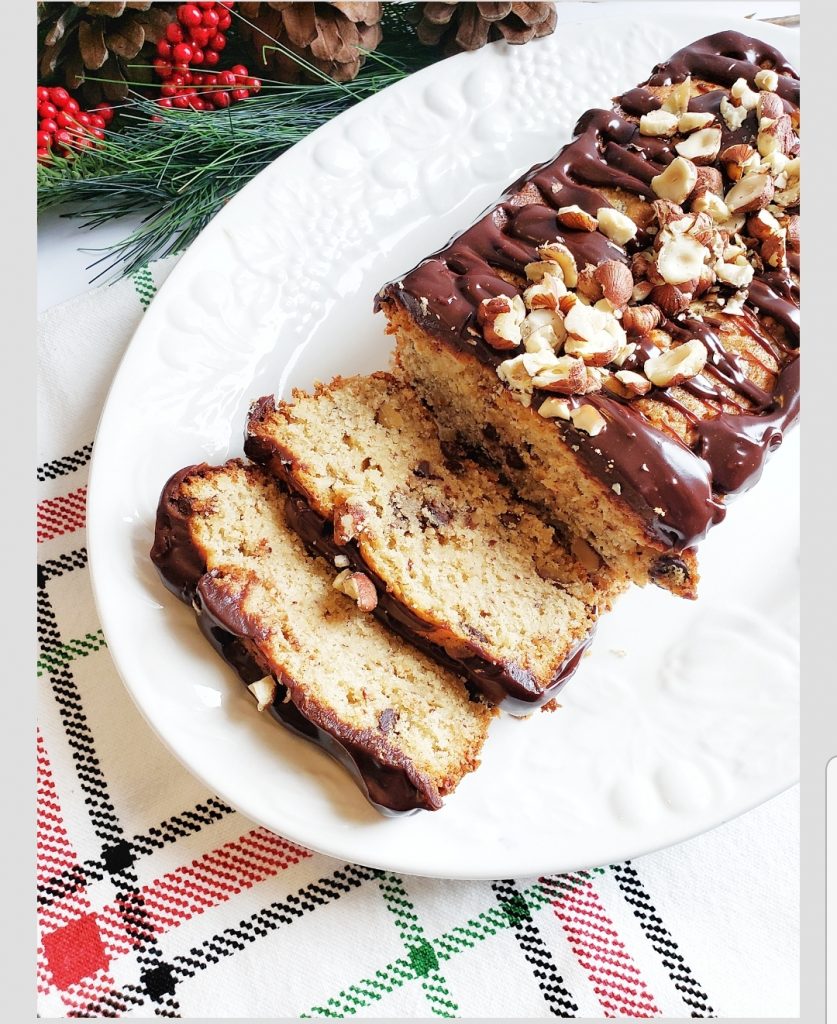 I was at Orson Gygi a few weeks ago when I stumbled upon some hazelnut paste. I was immediately inspired and wanted to create something with this paste.
If you don't know what Orson Gygi is, it's an incredible store here in Utah dedicated to all things cooking, baking, and eating. Highly recommend stopping in if you ever get a chance!
So I bought the paste and started brainstorming. What goes best with hazelnut? Chocolate! Fast forward, and my Hazelnut Cake was born.
Enjoy!
Print
Hazelnut Cake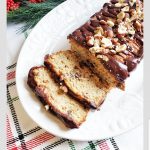 A delicious combination of hazelnut and chocolate baked into a soft loaf cake.
Scale
Ingredients
Hazelnut Cake
1 cup butter softened
1 cup sugar
¾ cup brown sugar
¼ hazelnut paste
4 eggs
1 ½ cups plus 2 T flour
1 ½ t salt
1 t baking powder
½ cup hazelnut flour
½ cup sour cream
½ cup heavy cream
1 T vanilla
2 T Frangelico
1 cup hazelnuts, chopped
¾ cup semi sweet chocolate chips
Chocolate ganache glaze:
½ cup heavy whipping cream
8 ounces semi sweet chocolate chips
2 tablespoons butter
Instructions
Preheat oven to 350* and grease and flour 2 loaf pans.
Cream butter and sugars together, add hazelnut paste and whip until light and fluffy. Add eggs one at a
time. In a separate bowl, sift the dry ingredients together. Set aside. In another separate bowl, mix the
wet ingredients together. Add ½ the flour to the butter mixture, then ½ the liquid. Finish with the
remaining flour and remaining liquid, mixing until just combined. Fold in the hazelnuts and chocolate
chips.
Bake for 1 hour to 1 hour and 10 minutes, or until a toothpick comes out clean. Remove and cool
completely. Meanwhile make ganache.
Heat the heavy whipping cream in a saucepan, over medium heat, until it barely starts to bubble around
the edges. Pour it over the chocolate chips, stirring constantly. Add in the butter, stirring constantly
until it's fully incorporated and smooth.
Drizzle the ganache over the top and serve, sprinkled with additional chopped hazelnuts.