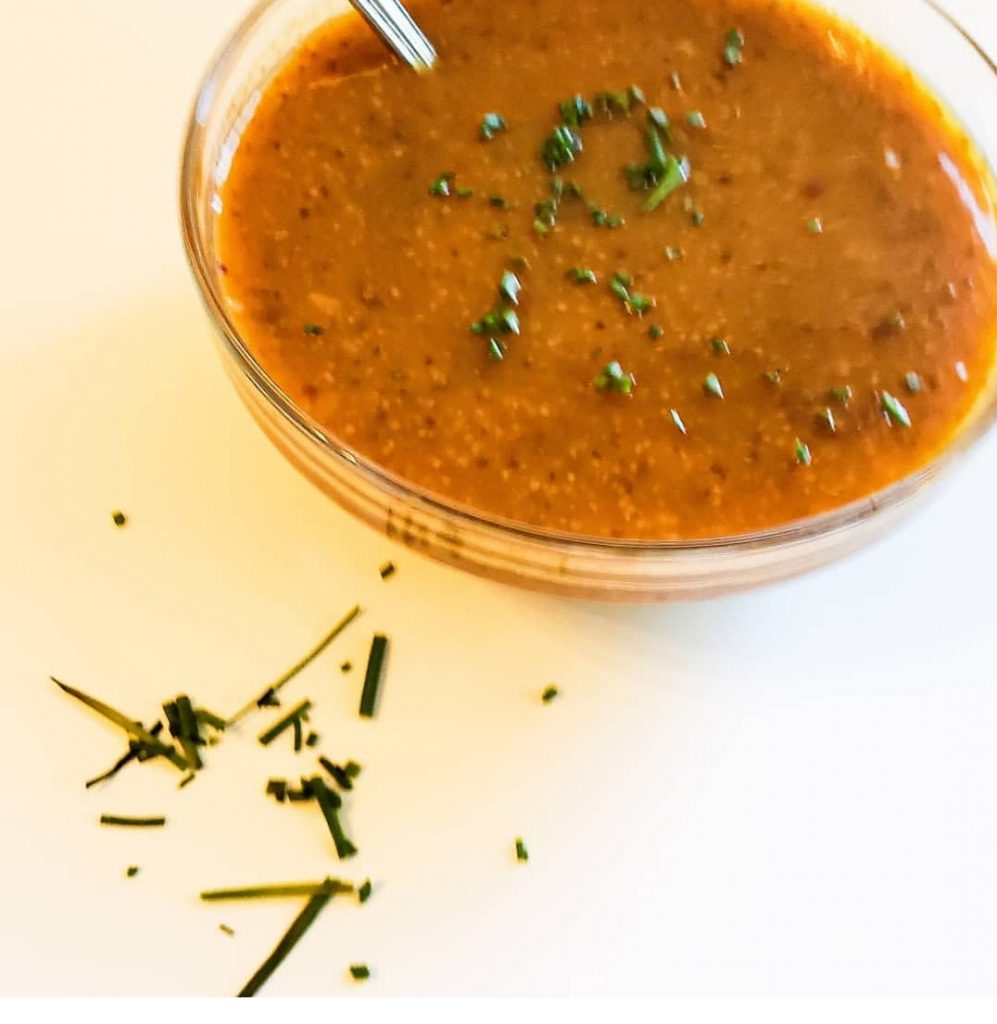 Print
Peach Mustard BBQ Sauce
My husband LOVES BBQ.  It is his favorite "food group"; as he says.  This is a new and different spin on BBQ sauce, inspired by a restaurant in the south.  It pairs well with ribs and takes pulled chicken or pork sandwiches to a new level.  It brings a tangy, sweet, spicy, flavor; that is unexpected and quite addictive!
Scale
Ingredients
1 T butter
2 T minced Onion
2 T cloves garlic, minced
¼ c whole grain mustard
¼ c Dijon mustard
2 T bourbon
½ cup honey
1 T hot sauce
2 T cider vinegar
3 chopped, peeled, fresh peaches, pureed
¾ c brown sugar
¼ c corn syrup
2 t salt
1 t red pepper flakes
Parsley, chopped for finishing
Instructions
In a sauce pan, heat the butter and saute the onion and garlic until soft and translucent.  Add the remaining ingredients and bring to a simmer.  Reduce the heat to low and continue cooking until the mixture thickens, about 20-30 minutes; stirring every 3 minutes or so, so it doesn't stick to the bottom of the pan.  Taste frequently and adjust the sugar, bourbon, or mustard according to your tastes.
Sprinkle with chopped parsley when ready to serve with ribs or chicken.