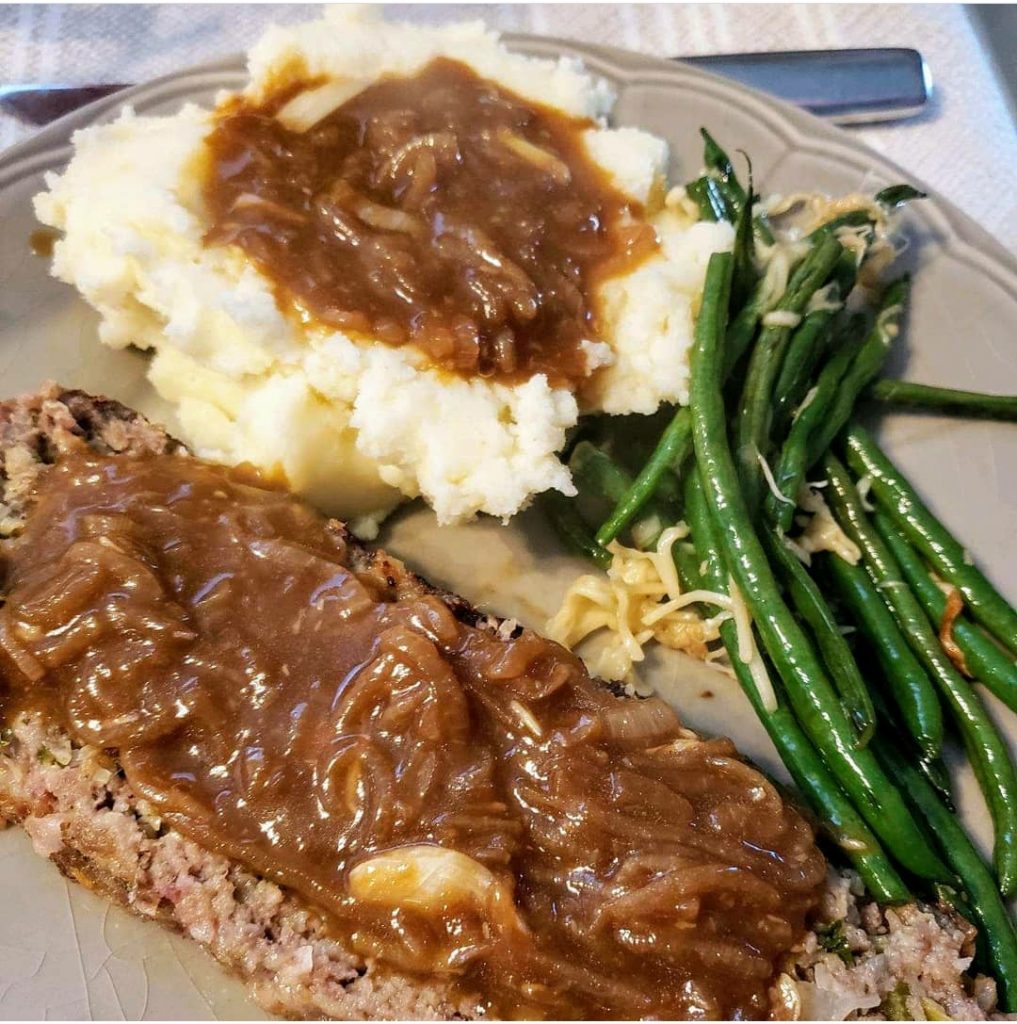 This is the BEST, most flavorful gravy…. and you don't need pan drippings! I call that a win!
Roasted garlic and caramelized onions are the stars of this gravy. It will take your dish to the next level, guaranteed!
My family has dubbed this the "best gravy they have ever had." That's something worth trying!
Print
Caramelized Onion Gravy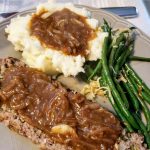 Roasted garlic and caramelized onions.
Scale
Ingredients
2 whole heads of garlic
2 tablespoons olive oil
3 tablespoons butter
2 large white onions, thinly sliced
Kosher salt
Pinch of sugar
2 cups water
1 package brown gravy mix
1 teaspoon beef bouillon
Kosher salt and black pepper to taste
Instructions
Preheat oven to 350F. Cut the top off the heads of garlic, so the tips of the cloves are exposed. Line a
baking sheet with parchment paper, and place the garlic heads on it. Drizzle with olive oil, and sprinkle
with kosher salt. Roast in the oven for 45 minutes. Remove and set aside.
Meanwhile, heat the olive oil and butter in a large saute pan. Add the onions, and sprinkle with salt.
Over medium low heat, saute the onions until they begin to turn light brown. Stir them around and add
the sugar. Continue cooking over low to medium heat, until they develop a nicely caramelized color.
When they are deep brown in color, add the water, gravy mix, and bouillon and bring to a boil, then
reduce to simmer; until thickened. While it simmers, squeeze each clove out of the roasted garlic and
mash with a fork, until smooth. Add into the gravy, season with salt and pepper to taste, and serve hot.