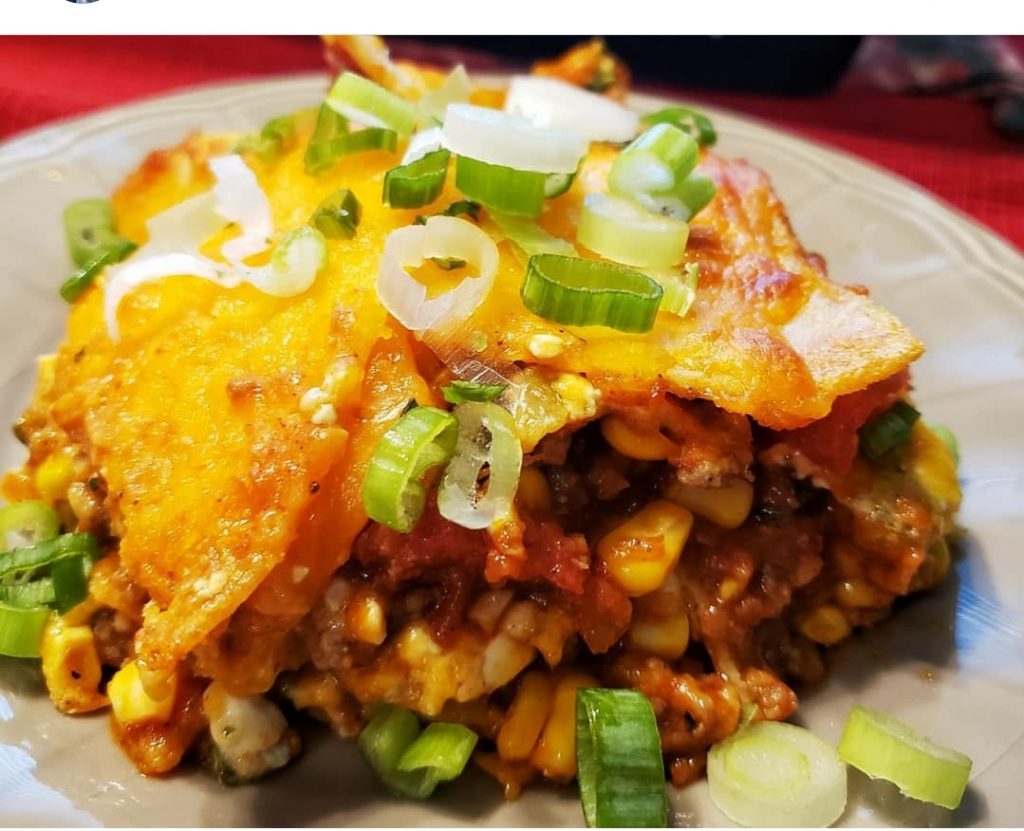 I had to post this, even though the picture isn't that great… Because of the rave reviews! This dish layers corn tortillas, spicy meat sauce, creamy cheesy sauce, and shredded Mexican cheese. Bake until bubbly and starting to brown, and top with chopped scallions. Easy meal for weeknights or weekends!
Print
Mexican Lasagna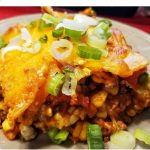 Corn tortillas layered with meat, cheese, and sauce.
Scale
Ingredients
2 pounds spicy sausage
1 red onion, diced
Kosher salt and black pepper
2 cloves garlic, minced
1 packet taco seasoning
15 ounce can refried beans
10 oz enchilada sauce
1 can fire roasted tomatoes, drained
2 cobs, fresh corn, kernels removed
2–4 oz can diced green chiles
4 ounce can diced jalapeño peppers, drained
¼ cup cilantro, chopped
16 oz ricotta cheese
1 cup Shredded Mexican cheese
10–15 corn tortillas
3 cups Mexican blend cheese
Chopped cilantro
Scallions, chopped
sour cream, shredded lettuce, or sliced avocado, for serving
guacamole for serving
pico de gallo for serving
Instructions
Preheat oven to 375 degrees F. Coat an 9×13 baking dish with nonstick spray.
Cook sausage and onion in a large skillet over medium-high heat; until cooked through and the onion is
soft and translucent. Season with salt and pepper. Add in the garlic and taco seasoning, and saute until
fragrant.
Stir in the beans, enchilada sauce, tomatoes, and corn; and cook until well combined and heated
through. Meanwhile, mix the green chiles, jalapeños, cilantro, 1 cup shredded cheese, and ricotta
cheese until combined.
Spread a thin layer of the meat mixture into the bottom of the prepared baking dish. Cover with
tortillas, splitting one of them in half to fit. Spread 1/2 of the meat mixture on top, followed by 1/2 of
the ricotta mixture, and then 1/3 cup Mexican cheese. Repeat these layers, ending with corn tortillas,
and then a layer of shredded cheese.
Put the baking dish on a sheet pan and bake until cheese is bubbly and golden, about 25 minutes.
Let rest for 10 minutes before cutting. Top with cilantro and scallions. Serve with your choice of
toppings.