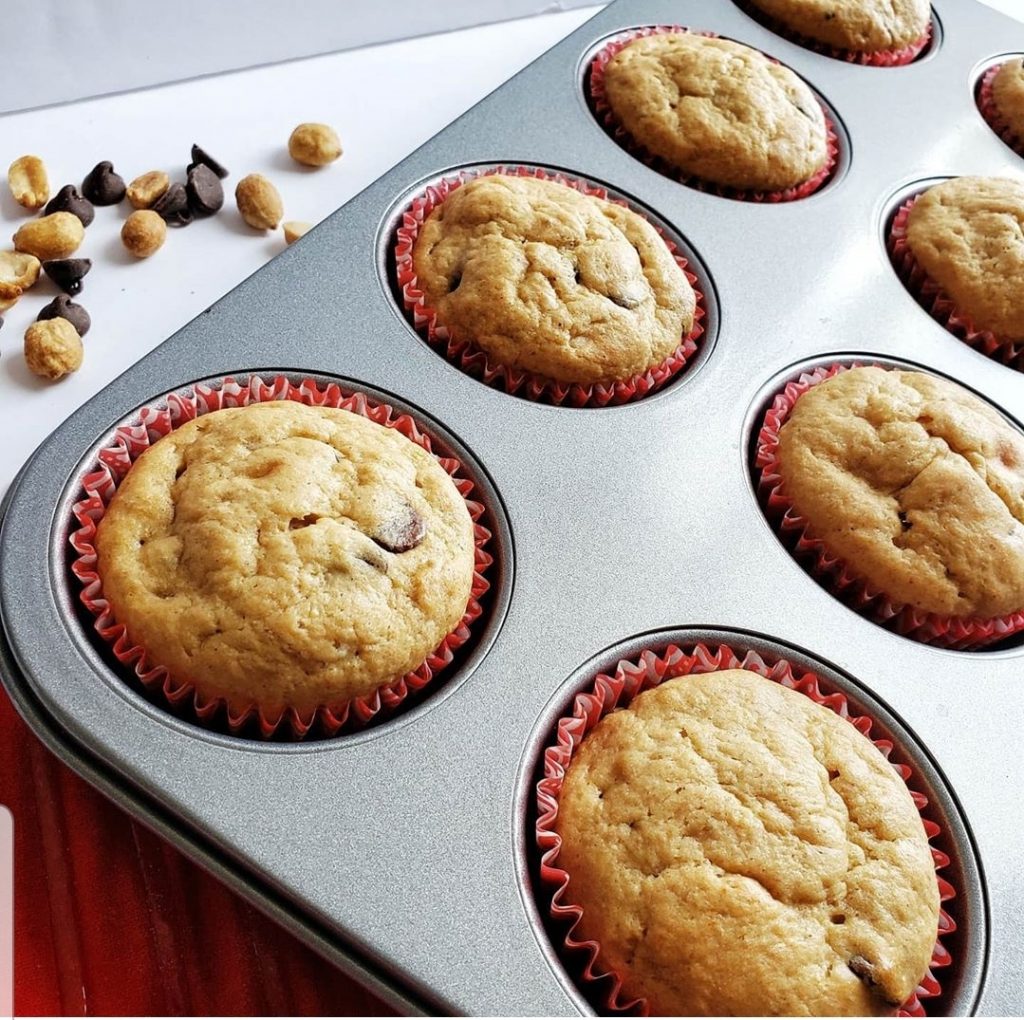 Print
Peanut Butter Banana Muffins
These muffins are an to make, snack or breakfast.  And SOOOOO delicious!  Packed with the classic flavors that  Elvis loved.  Peanut Butter, Banana, and Chocolate!  Who doesn't love those together?  So, put on your blue suede shoes, and whip up a batch!  Dancing in the kitchen………..not required.
Scale
Ingredients
2/3 cup peanut butter
2 tablespoons softened butter
1 cup brown sugar
2 eggs
1 teaspoon vanilla extract
2 cups flour
2 teaspoon baking powder
1 teaspoon cinnamon
½ teaspoon salt
¾ cup almond milk
3 very ripe bananas, mashed
2/3 cup – 1 cup Chocolate chips
Instructions
Preheat oven to 375*. Grease muffin tins or line with muffin liners.
In a large bowl, cream together the peanut butter and the softened butter. Add brown sugar and continue to cream, until light and fluffy.  Stir in the eggs one at a time, beating well with each addition, then stir in the vanilla.  In a separate bowl, sift together the flour, baking powder, cinnamon, and salt.
Stir the flour mixture into egg mixture alternately with almond milk.  Fold in the mashed bananas, and mix until just combined.   Fold in the chocolate chips.  Spoon batter into prepared muffin cups.  (I like using a scoop, so they are all uniform in size). 
Bake 22 to 28 minutes, until a toothpick inserted into the center of a muffin comes out clean.