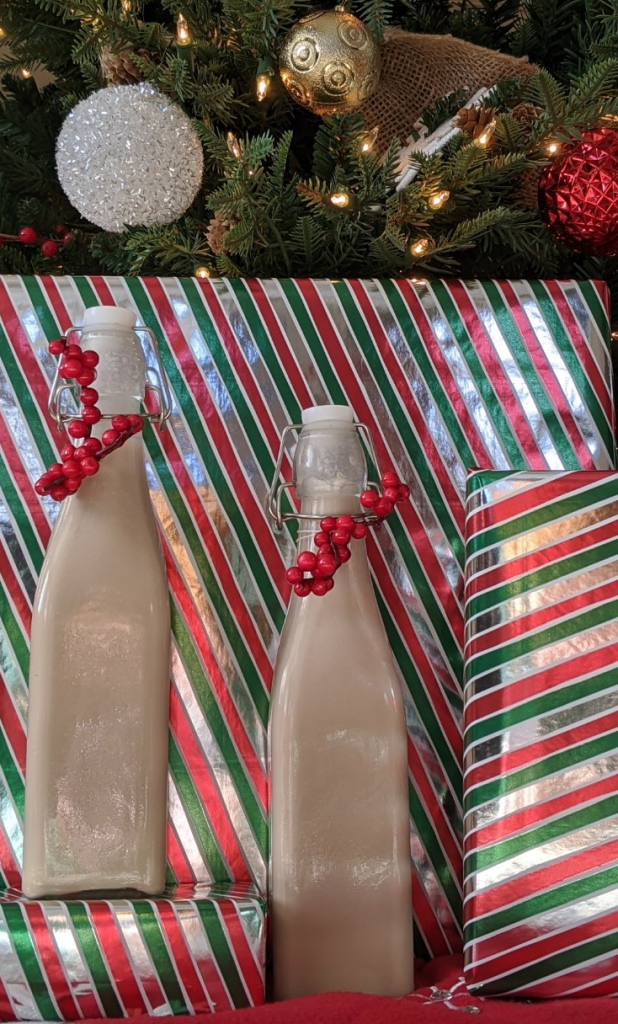 It's a tradition among some of our pipes & drums friends to exchange homemade, boozy gifts for Christmas. This is mine and my husband's creation, and I'm sure it's going to be a hit! Enjoy!
Print
Leora's Irish Cream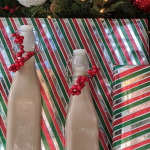 Chocolatey, almondy, vanilla-y…. All the perfect flavors combined with Irish whiskey. Can't go wrong with this one.
Scale
Ingredients
1 cup heavy cream
1 (14 ounce) can sweetened condensed milk
1 2/3 cups Irish whiskey (we prefer Jamison for this)
1 teaspoon instant coffee granules
2 tablespoons chocolate syrup
1 teaspoon vanilla extract
½ teaspoon almond extract
Instructions
In a stand mixer, combine heavy cream, sweetened condensed milk, Irish whiskey, instant coffee,
chocolate syrup, vanilla extract, and almond extract. Blend on low to medium for 20 to 30 seconds.
Transfer to a tightly sealed container and refrigerate. Shake well before serving.