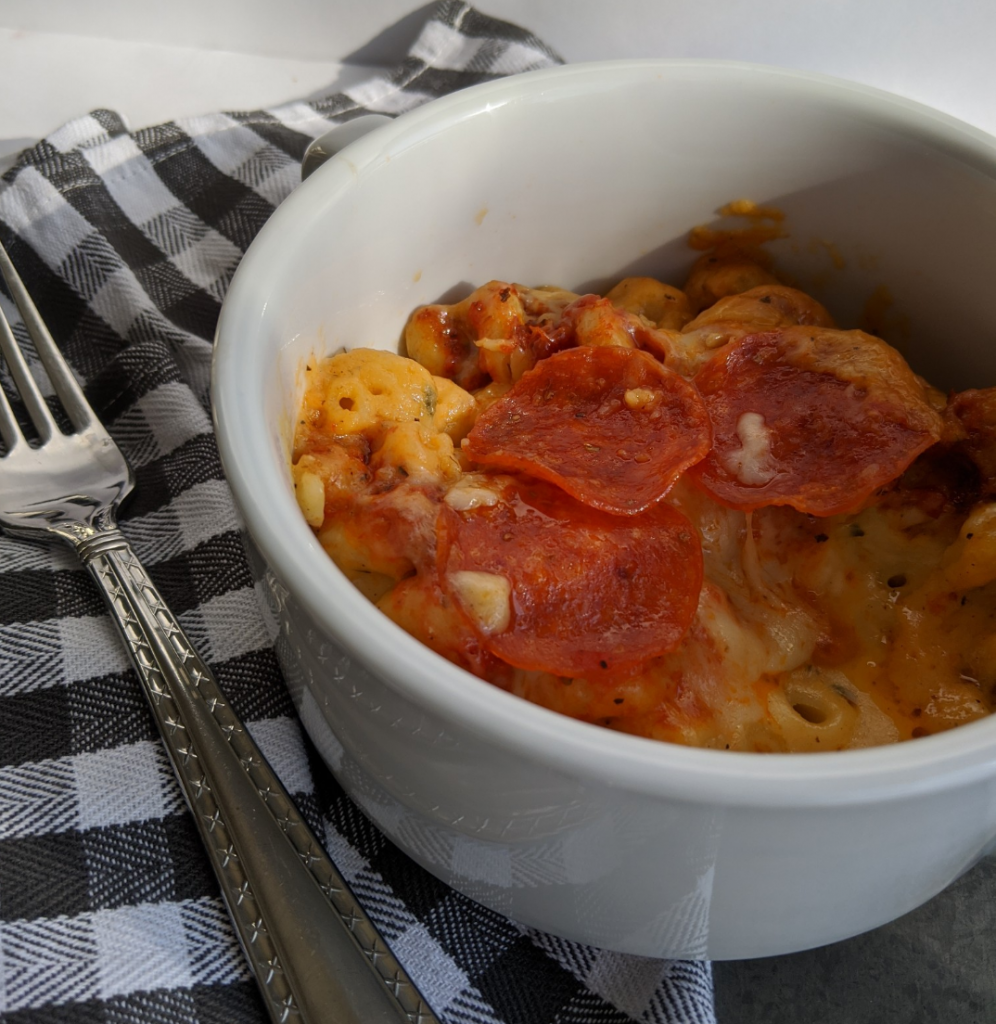 I don't know about your kids, but mine have two favorite go-to meals: pizza and mac & cheese. Even though most of them are "grown up," these are still favorites. So I decided to combine the two, just to see if it would be just as popular. Happy to say they LOVED it, and this is definitely going to be one of our new go-to dinners for busy busy nights!
Print
Pizza Mac & Cheese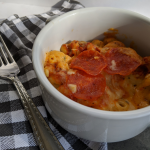 Mac & cheese with pepperoni.
Scale
Ingredients
1 lb cavatappi pasta
6 tablespoons butter, plus extra for the baking dish
½ cup flour
1 quart milk
½ teaspoon black pepper
½ teaspoon nutmeg
1 tablespoon worchestershire sauce
½ teaspoon smoked paprika
1 teaspoon oregano
½ teaspoon salt
3 cups sharp cheddar cheese, grated
3 cups mozzarella cheese, grated
1 cup parmesan cheese, grated
14 oz jar of Pizza Sauce
6 oz package of pepperoni
1–2 cups of shredded parmesan to top the dish
Instructions
Preheat oven to 375*. Butter a large baking dish and set aside. Bring a large pot of salted water to a
boil. Add macaroni and cook according to the directions on the package; usually 6-8 minutes. Drain
well, and set aside. Meanwhile, melt the butter in a large dutch oven, and add the flour. Cook over low
heat, stirring with a whisk constantly, for about 2 minutes to cook out the taste of the flour. Pour in the
milk, stirring constantly. Add in the pepper, nutmeg, worchestershir sauce, paprika oregano, and salt.
Continue whisking until thickened and smooth. Remove from the heat and stir in the cheddar cheese,
mozzarella cheese, and 1 cup parmesan cheese. Stir until melted and smooth. Pour in the well drained,
cooked pasta, and fold until the pasta is coated. Pour into the prepared baking dish. Dollop the pizza
sauce on top of the pasta and smooth it over the top. Sprinkle the parmesan cheese over the entire top
of the pasta, and then lay the pepperoni on top of the parmesan cheese. Put the baking dish on a
baking sheet, to catch any spills in the oven; and bake to 30-35 mintues, or until the sauce is bubbly and
the parmesan is browned on top.