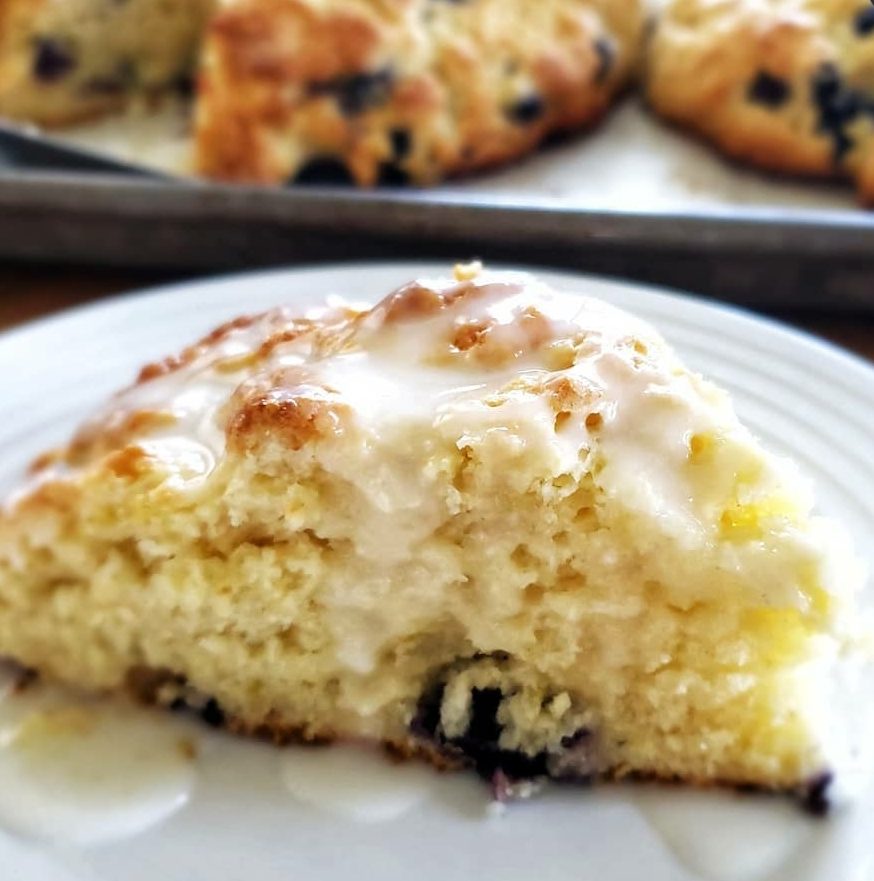 These English inspired scones have a fresh, vibrant flavor. Crumbly yet moist and tender. They melt in your mouth! Full of tangy lemon zest and plump, fresh blueberries, then topped with a tart sugar glaze. These make a perfect addition to any brush or morning coffee break!
Print
Lemon Blueberry Scones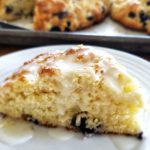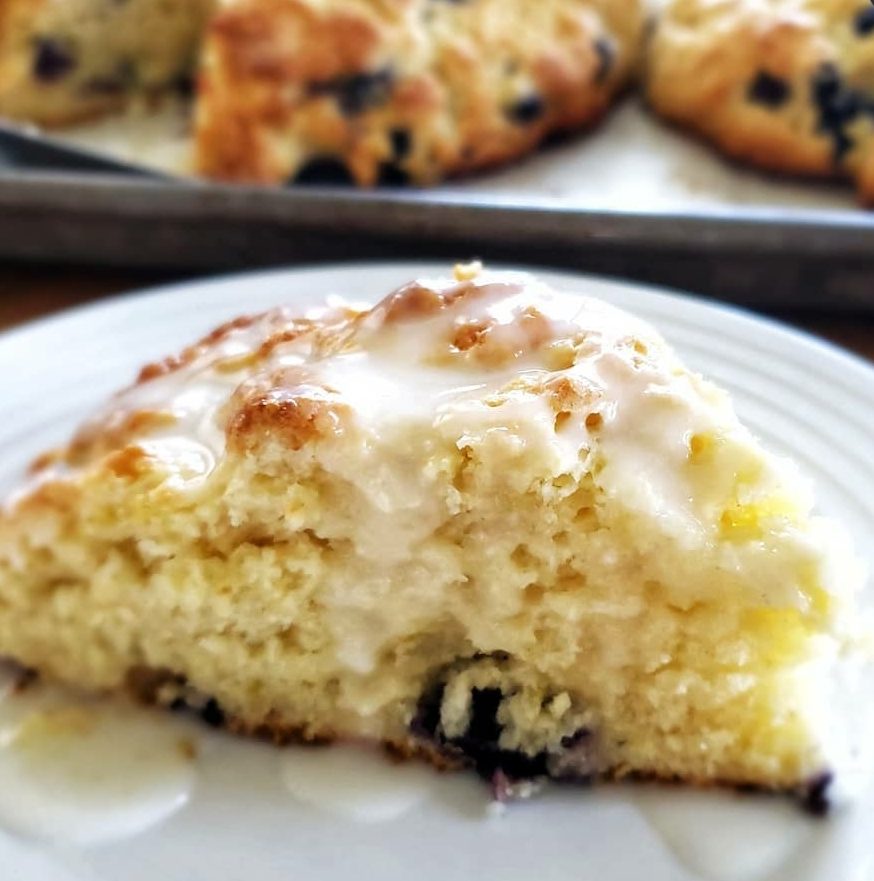 Scones filled with plump, fresh blueberries and lemon zest.
Scale
Ingredients
4 cups flour
¼ cup sugar
1 teaspoon salt
2 tablespoons baking powder
16 tablespoons very cold butter, grated
2/3 cup + 3 T heavy cream
2 lemons, zested and juiced
4 large eggs, beaten
2 teaspoons vanilla
1 pint blueberries
1 egg yolk, mixed with 1 tablespoon water for egg wash
Glaze:
2 lemons, juiced
1 cup powdered sugar
Instructions
Preheat oven to 400*. Whisk dry ingredients, add the grated butter and incorporate with pastry cutter,
or fingers, until it looks like small peas. Set aside. Whip cream, lemon zest and juice, eggs, and vanilla
together. Mix wet ingredients into the dry, mixing with a fork, gently. Fold in blueberries.
Work into 2- 8" discs. Bake on a parchment lined baking sheet for 20-25 minutes, or until a toothpick
comes out clean.
Make glaze by whisking the lemon juice and the powdered sugar together. Serve scones, drizzled with
the glaze.