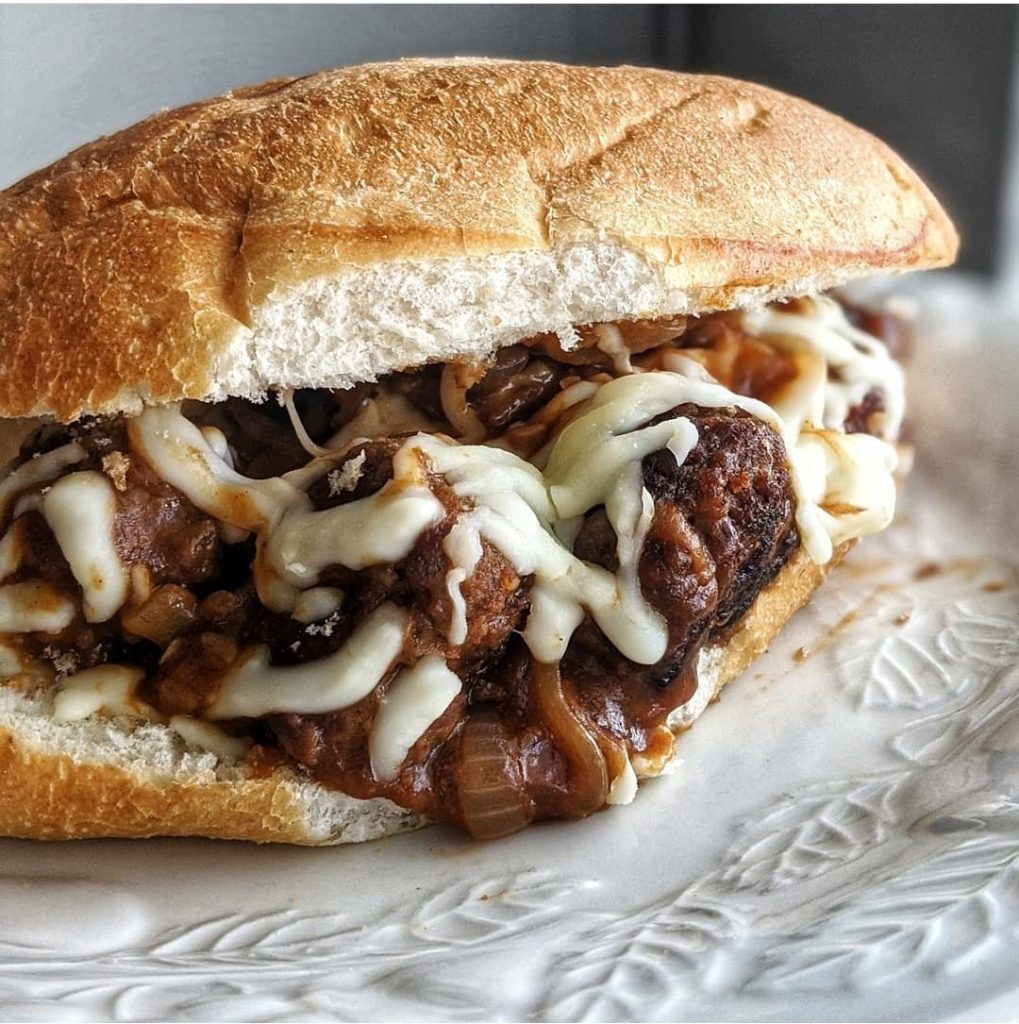 Whoa…..come again?? Oh yeah, I did it. I turned a favorite comfort food into a sub sandwich. Perfect for a quick weeknight meal. The meatballs are tender and juicy, and the beefy onion sauce adds a richness. Top with cheese and melt it in the oven. Cheesy, beefy, onion deliciousness.
Print
Salisbury Steak Subs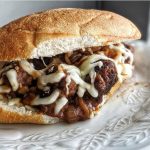 Salisbury steak with onion sauce, turned into a sub sandwich.
Scale
Ingredients
For the Meat:
1 ½ lbs ground beef
½ cup Italian seasoned breadcrumbs
1 packet beefy onion soup mix
1 egg
Olive oil
Heavy Cream
2 ½ teaspoons dry mustard
1 tablespoon Worcestershire Sauce
Olive oil for sauteing
For the Sauce:
Olive oil
1 onion, thinly sliced
2 cloves garlic, minced
1 tablespoon flour
1 can French onion soup
½ cup beef broth
2 tablespoons ketchup
1 tablespoon Worcestershire Sauce
1 tablespoon Dijon mustard
Hoagie buns
Provolone Cheese
Instructions
Combine the beef, breadcrumbs, onion soup mix, egg, olive oil, heavy cream, dry mustard, and
Worcestershire sauce. Form into meatballs. Heat olive oil over medium high heat and fry the meatballs,
turning them when they brown on each side and the internal temperature is 160F. Remove and set
aside. Wipe out the pan.
Add additional olive oil, onion, and garlic and cook until soft and translucent. Sprinkle with flour and
work it into the onions. Add the onion soup, beef broth, ketchup, Worcestershire sauce, and Dijon
mustard; and simmer until the sauce thickens.
Put the meatballs back in the sauce, to reheat. Serve on toasted hoagie buns, with Provolone cheese.