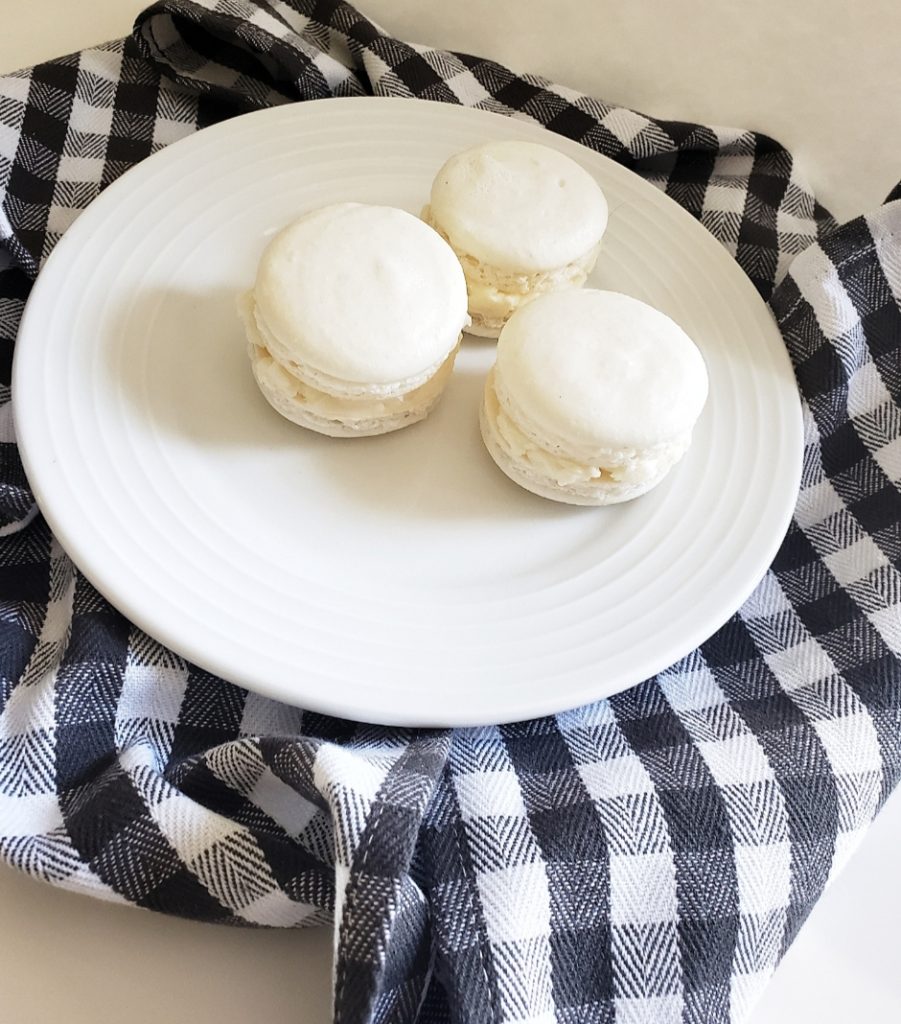 Macarons are some of my kids' favorite treats, and I love experimenting with new flavors. These coconut macarons are perfectly sweet, and they are a delicious treat for any time of the year.
Print
Coconut Macarons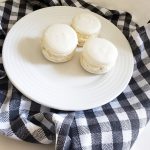 Sweet, savory coconut macarons.
Scale
Ingredients
Coconut Macarons:
2 cups powdered sugar
¾ cup almond flour
3 egg whites, room temperature
¼ cup sugar
¼ t cream of tartar
Pinch of salt
1 teaspoon coconut extract
Coconut Buttercream:
1 cup butter
¾ cup powdered sugar
2 T heavy cream
½ – ¾ coconut flakes
½ t salt
Instructions
For the macarons:
Combine powdered sugar and almond flour in a food processor and process until very fine. Then
transfer to a sifter and sift into a bowl. Set aside.
In a stand mixer, begin whipping the egg whites on medium speed until they begin to froth. Gradually
add the granulated sugar, cream of tartar, and salt; until fully incorporated. Continue to beat until stiff
peaks form (you should be able to turn the bowl upside down without anything falling out). Add in the
coconut extract, and mix just until incorporated.
Remove the large bowl from the stand mixer. Add the almond flour mix to it and fold slowly until the
batter falls like lava and you can make a figure 8 with the batter.
Transfer the batter to a pipping bag, fitted with a round tip. Put silicone sheets or parchment paper on
your baking sheets and pipe the macarons in circles onto the sheets, at least 1 inch apart. Rap the
baking sheet on the counter to release any air bubbles in the batter, and let them sit at room
temperature for at least 30 minutes and up to 1 hour to dry.
Preheat oven to 300 degrees. Bake the macarons for 14-17 minutes, until the feet are risen and the macarons
don't stick when you try to remove them.
Transfer them to a cooling rack and cool completely.
For the Buttercream:
Beat butter until fluffy. Gradually add in the powdered sugar, heavy cream, coconut, and salt. Adjust
for consistency.
Fill the macarons with the buttercream. Refrigerate until ready to eat.