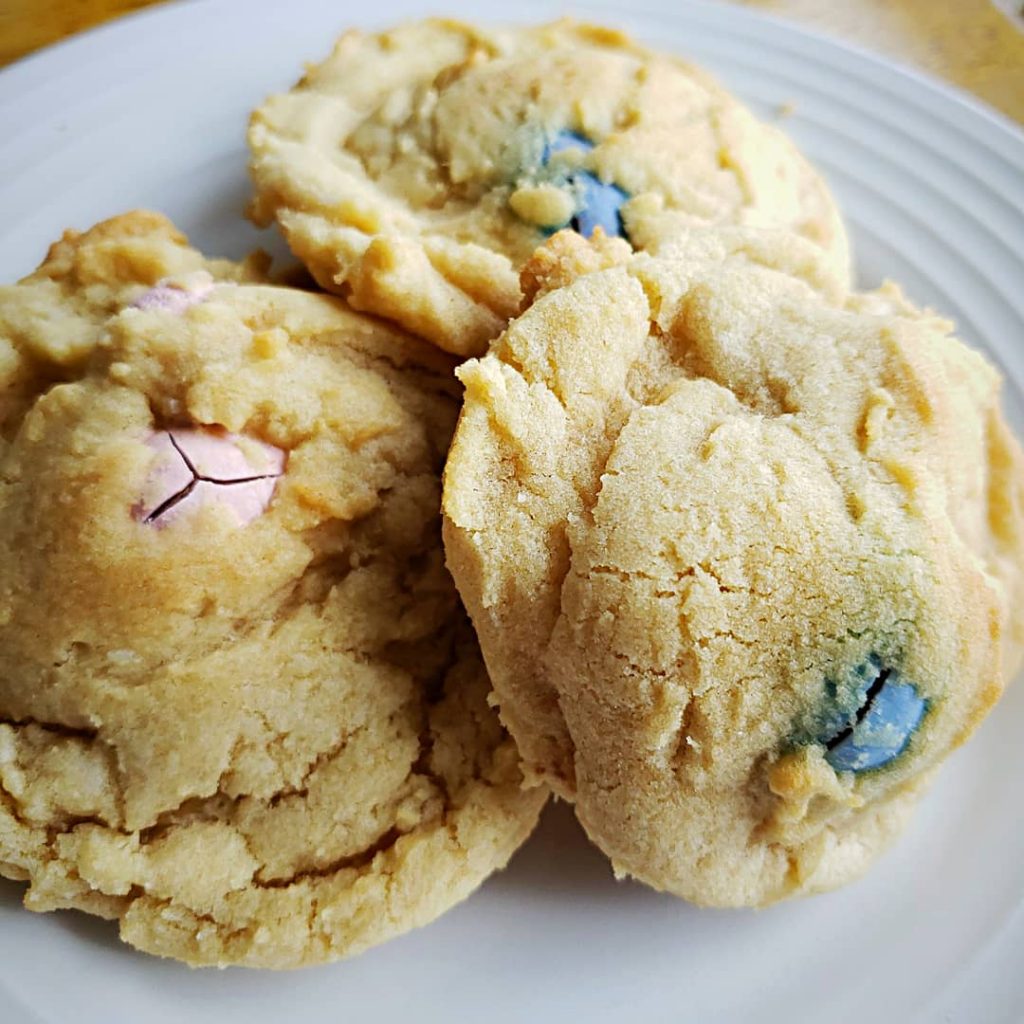 You know it's time for spring when the Mini Cadbury Eggs appear. These cookies are gooey, chewy, and full of those mini eggs, which gives them a surprising crunch! Try making these, and….. if you don't eat all the cookie dough, let me know how they turn out! 😉
Print
Cadbury Egg Cookies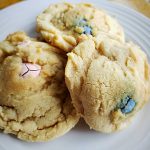 The perfect cookies for your spring time festivities! Gooey, chewy, and filled with yummy Cadbury Eggs!
Scale
Ingredients
1 cup butter
1 cup brown sugar
1 cup granulated sugar
2 eggs
2 teaspoons vanilla
3 ½ cups flour
1 teaspoon baking soda
2 teaspoons baking powder
1 teaspoon salt
1 package Cadbury mini eggs
Instructions
Preheat oven to 350*.  Cream butter and sugars.  Add eggs and beat until light and fluffy.  Add vanilla.  Mix in the dry ingredients, just until incorporated.  Pour in the Cadbury eggs and mix them into the dough.
Drop by spoonfuls onto a baking sheet. Bake for 10 minutes.