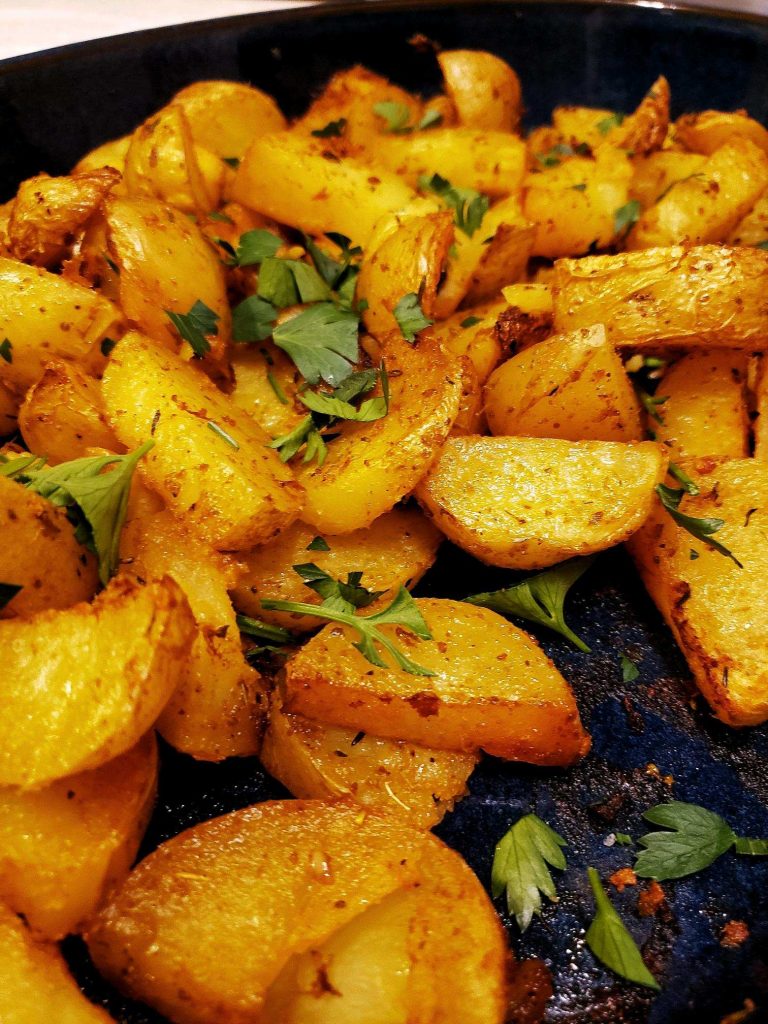 The perfect side dish! Soft on the inside, crispy on the outside.
Print
Moroccan Spice Roasted Potatoes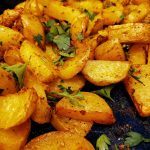 Soft on the inside, crispy on the outside.
Scale
Ingredients
8–10 Yukon Gold potatoes, unpeeled, cut into ¼ inch chunks
1 teaspoons ground coriander
1 teaspoon ground cumin
2 teaspoons hot paprika
½ teaspoon cayenne pepper
1 teaspoon oregano
4 cloves garlic, minced
1/3 cup olive oil
2 teaspoons kosher salt
Zest of 1 lemon
6–8 sprigs of fresh thyme
5 scallions, chopped
Instructions
Preheat oven to 400 degrees. Place potatoes in a large bowl and set aside. In a small bowl, combine coriander,
cumin, hot paprika, cayenne pepper, oregano, garlic, olive oil, and kosher salt. Whisk well to combine
and pour over the potatoes, tossing to coat them. Layer them on a baking sheet lined with parchment
paper. Sprinkle the lemon zest over the potatoes and lay the sprigs of thyme over the potatoes. Roast
for 45 minutes, turning once half way through. Potatoes should be nicely browned and crispy on the
outside. Remove, take out the stems from the thyme, top with the chopped scallions. Makes a perfect side dish
for my Harissa Roasted Chicken.