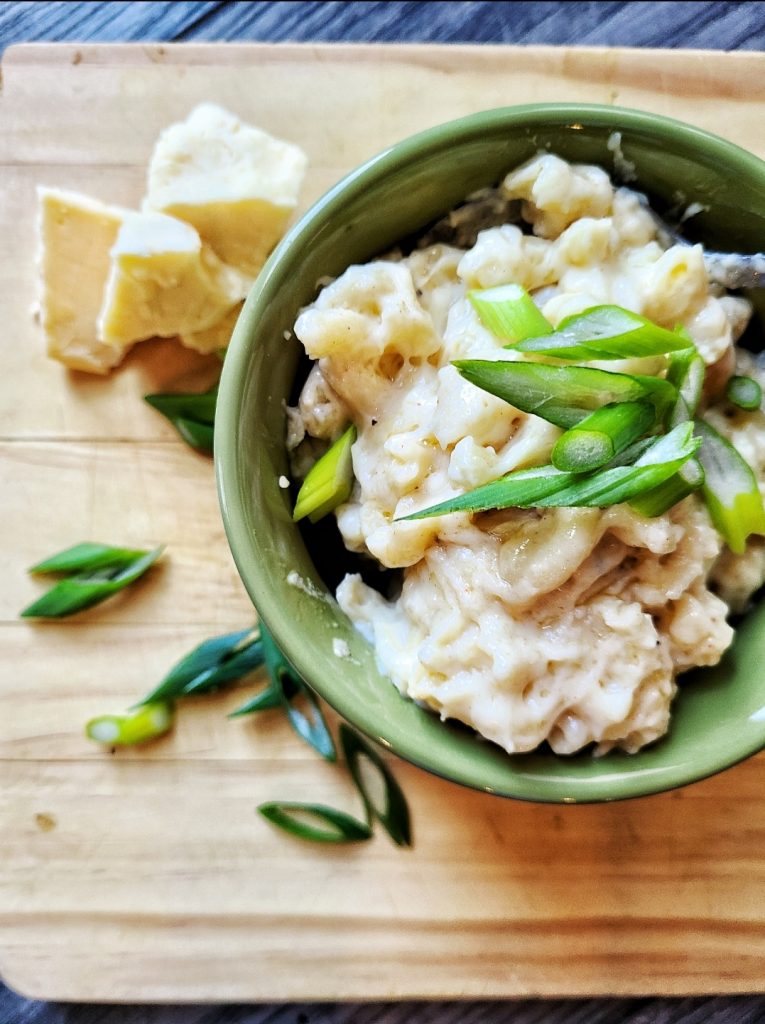 This take on mac & cheese may be one of the best versions I've ever made!  Combine the addicting flavor of smoked cheese in an outrageously creamy sauce, and you have an irresistible comfort food!  Made entirely on the stove (no baking this one), and you can have this on the table in no time.  It will disappear just as fast. Enjoy!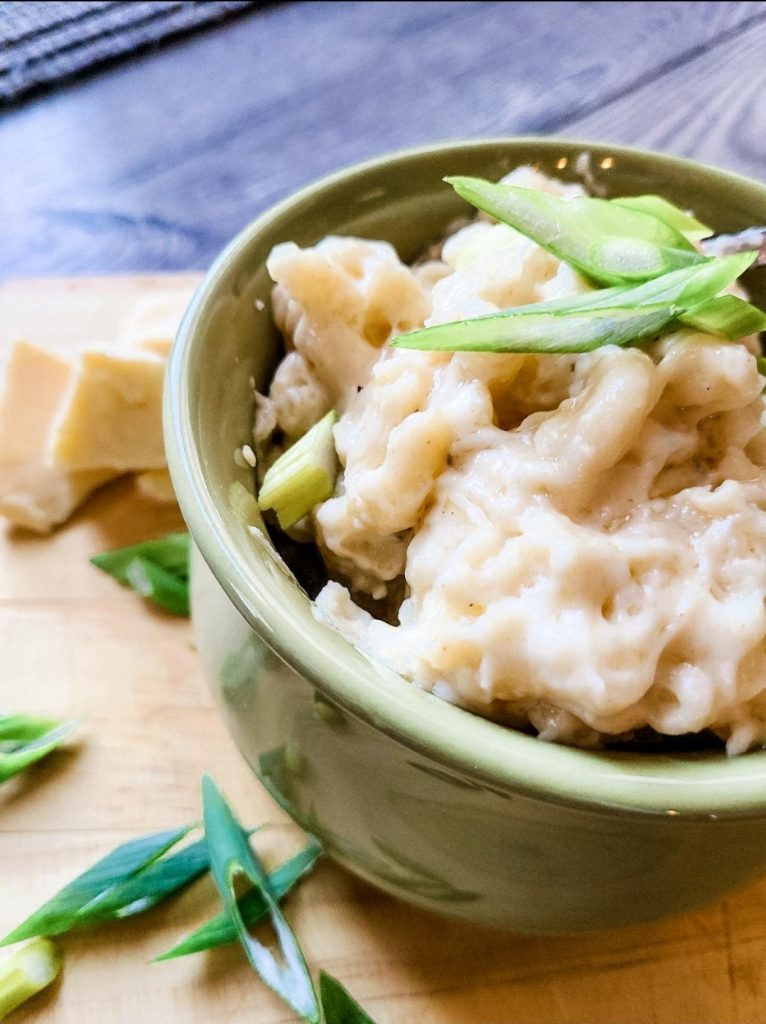 Print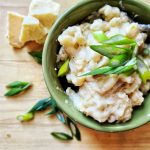 Smoky Mac & Cheese
---
Description
Smoked mozzarella, swiss cheese, and sharp cheddar come together for a delicious, cheesy dish.
---
Scale
Ingredients
1 lb. elbow macaroni or cavatappi
1/2 cup butter
1/2 cup flour
2 cups whole milk
2 1/2 cups half and half
½ – 1 teaspoon liquid smoke (start with ½)
4 cups grated smoked Mozzarella cheese
1 cup grated swiss cheese
2 cups grated sharp cheddar
1 teaspoon kosher salt
½ teaspoon black pepper
1 teaspoon dry mustard
1 teaspoon cayenne pepper
½ teaspoon nutmeg
Scallions, cut diagonally
---
Instructions
Put the pasta into a large pot of well salted, boiling water; and cook according to package directions. Drain and set aside.
Meanwhile, melt the butter in a large dutch oven. Add the flour; cooking for 2 minutes to remove the raw flour taste. In a separate saucepan, heat the whole milk and half and half; just so it's hot to the touch, but don't boil it. Whisk the milk mixture into the flour mixture; stirring constantly; until it's thick.
Add ½ teaspoon liquid smoke. No more at this point. Pour in the smoked mozzarella, swiss cheese, and sharp cheddar; and lower the heat while you stir constantly to let them melt and become a smooth sauce. Season with salt and pepper. Add the dry mustard, cayenne, and nutmeg. Taste and decide if you want to add another ½ teaspoon of liquid smoke or not. Pour in the noodles and gently toss to combine. Serve hot, topped with scallions.