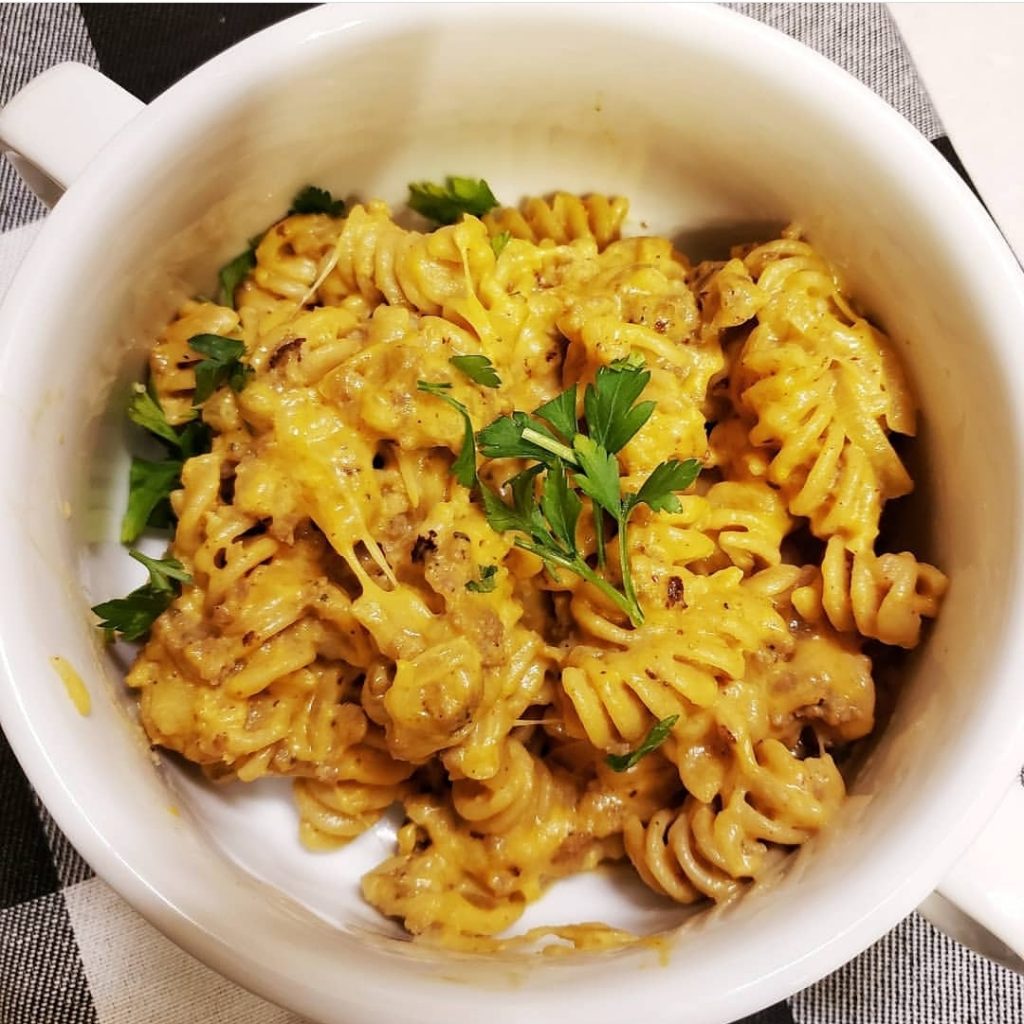 It's all in the description. This pasta is absolutely scrumptious, and perfect for a winter meal. Enjoy!
Print
Pumpkin Sausage Pasta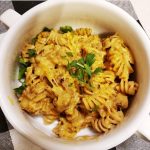 Scale
Ingredients
1 lb pasta
Olive oil
1 lb spicy sausage
1 medium onion, chopped
3 cloves garlic, minced
1 bay leaf
¼ sage
½ cup white wine
½ t nutmeg
½ t red pepper flakes
½ t oregano
1 cup chicken broth
Salt and pepper
1 cup canned pumpkin
½ cup heavy cream
1 cup parmesan cheese
Instructions
Cook pasta, set aside.
Cook sausage, remove and set aside. In the pan, cook onion and garlic until transluscent. Add bay leaf,
sage, and wine to the pan. Reduce wine by ½. Add the nutmeg, red pepper flakes, and oregano, then
the chicken stock, salt and pepper, and pumpkin, stirring until it comes to a bubble. Stir in the cream.
Add the sausage back in and the cooked pasta. Top with parmesan cheese and serve.