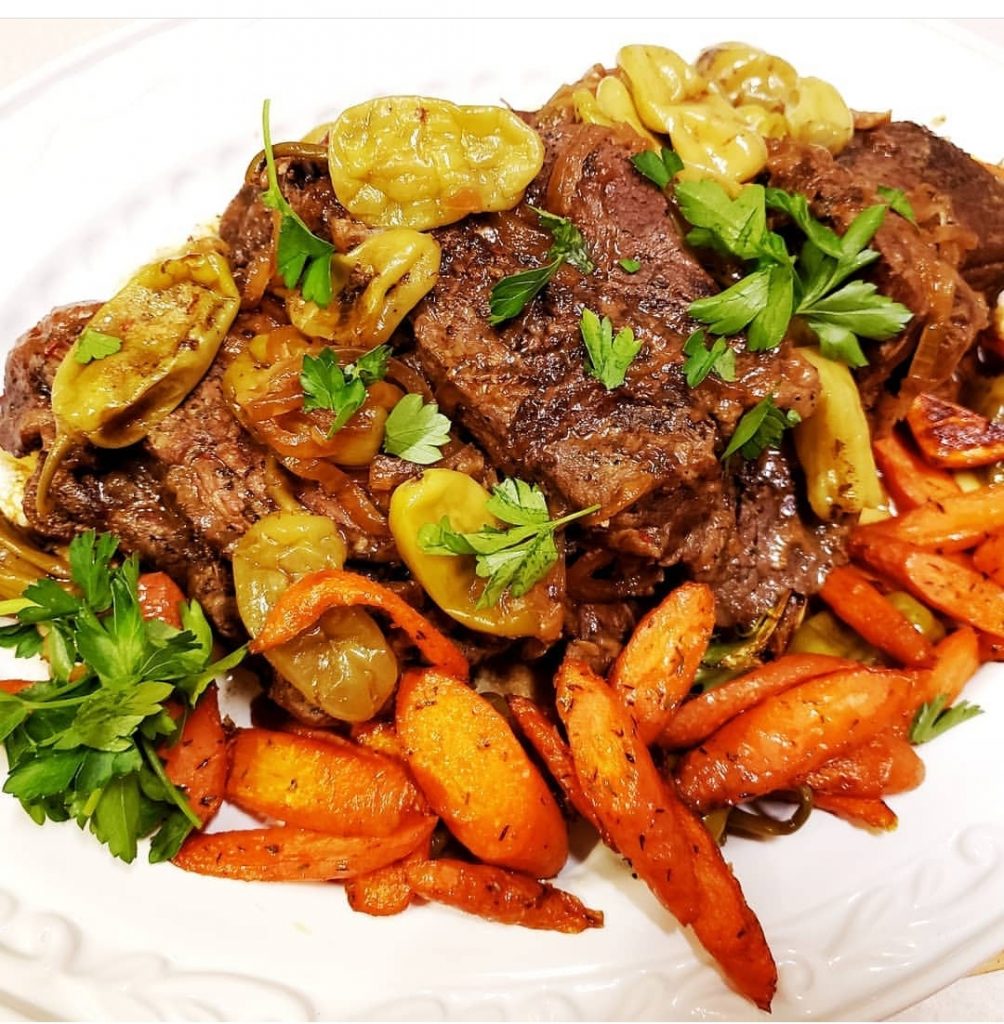 I have to brag…. This is one of the best dishes I've ever created, and it's a family favorite. In my husband's own words, "YUM." Oh, and my son documents dinner any time this is served. I call that a win!
Pairs great with my roasted carrots, too!
Print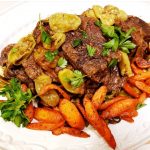 My Mississippi Roast
---
Description
A tangy, melt in your mouth roast, perfect for any day of the week.
---
Scale
Ingredients
1 onion, thinly sliced
3–5 lb boneless chuck roast
Salt and pepper
4 garlic cloves, minced
1 whole jar pepperoncini
1 cup beef broth
1 tablespoon Worchestershire Sauce
½ teaspoon red pepper flakes
1 packet ranch dressing mix
1 packet au jus gravy mix
1 stick butter, sliced
2–3 tablespoons cornstarch
3 tablespoons water
---
Instructions
Place onions in bottom of slow cooker. Season the roast with salt and pepper and sear the roast in a
large cast iron skillet, on medium heat in olive oil; on all sides, until browned, then transfer to the slow
cooker. Sprinkle the garlic over the roast. Pour in the entire jar of pepperoncini, beef broth,
worchestershire; sprinkle with red pepper flakes, ranch dressing packet, and the gravy packet. Stir
gently to combine. Place the sliced butter on top of the roast. Cook on low for 8-10 hours. When
done, remove meat to a platter and top with the pepperoncini and onions. Make a slurry with the
cornstarch and water. Pour the cornstarch mixture into the crockpot and stir to thicken the juices,
making a gravy. Transfer to a gravy boat and serve alongside the roast. I like to accompany this with
roasted potatoes and carrots.