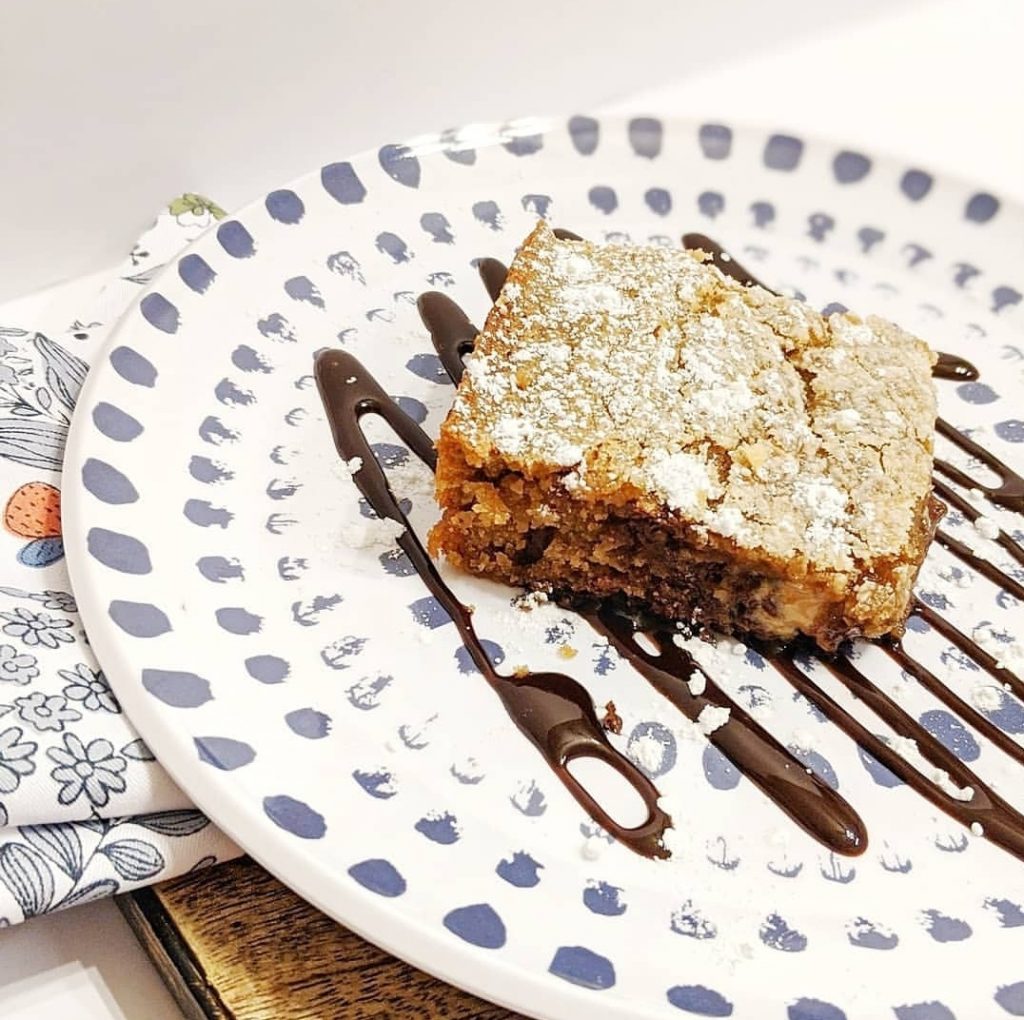 Growing up, my mom was famous for her blondies. Everyone requested them as a dessert whenever there was some sort of potluck we were invited to. I love blondies, but you know what I love even more….? COOKIE BUTTER.
My daughter and I were brainstorming new dessert ideas a few days ago, and she mentioned that her husband has been craving brownies. Then it hit me. Why not combine cookie butter and brownies? Or better yet, blondies?
Your family will love these, and I'm sure they'll be a hit at any potluck you take them to! 😉
Print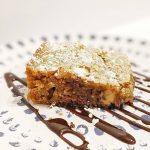 Biscoff Butter Blondies
---
Description
These blondies melt in your mouth and they taste just like cookie butter.
---
Scale
Ingredients
1 cup butter, melted
¾ cup Biscoff Cookie Butter
1 ¼ cup brown sugar
4 eggs
2 teaspoons vanilla
1 teaspoon salt
1 ½ cup + 2 tablespoons flour
½ cup blonde chocolate chips (you could substitute white chocolate chips)
2/3 cup semi-sweet chocolate chips
---
Instructions
Preheat oven to 350 degrees. Grease and line a 9×13 baking pan with parchment paper.
Combine melted butter and cookie butter in a large bowl, whisking vigorously until smooth. Add the
brown sugar, whisking again to combine. Add the eggs, one at a time, whisking after each addition. Add
the vanilla and salt, stirring well. Sift in the flour, and stir with a wooden spoon, just until combined.
Fold in the chocolate chips. Pour in the prepared baking pan and bake for 25-30 minutes, or until a
toothpick comes out clean. Don't over bake! These are meant to be gooey!
* We sifted powdered sugar on top of the blondies once they were cooled. Highly recommend!