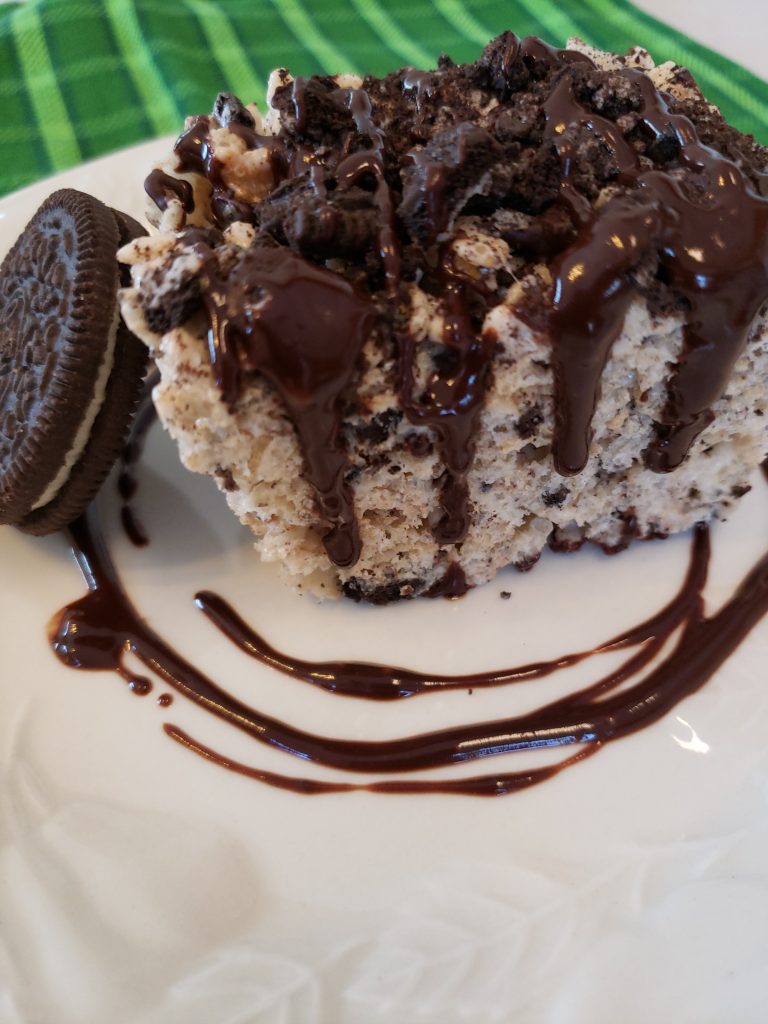 Print
Oreo Rice Crispy Treats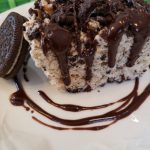 Marshmallow, Oreo, and chocolate, oh my!
Scale
Ingredients
½ cup + 2 T butter
8 cups marshmallows
1 package Oreo Cookies 'n Crème Instant pudding mix
10 cups rice crispy cereal
10-12 Oreo Cookies, crushed
Chocolate drizzle topping
½ cup dark chocolate chips
2 T butter
Additional Oreos, crushed, for finishing
Instructions
Melt butter in large sauce pan over low heat. Add marshmallows and stir until melted and well-blended. This takes time and patience, but you must do it slowly, or you end up with a hard, finished product; not a chewy texture.  When it all the marshmallows are melted and you have a smooth consistency, pour in the pudding mix and stir to combine.
Add cereal and Oreos and stir until well coated.
Using buttered spatula or waxed paper, press mixture evenly and firmly in buttered 9X13 inch pan. These are very thick, so it should come up to the top of the pan.  Let cool completely.
Make the chocolate drizzle topping by melting the chocolate chips with the butter over a double boiler. Gently shake over the top of the treats, using a fork, to create drizzled effect, and top with more crushed Oreos. 
When serving, drip additional sauce over the edges if desired.