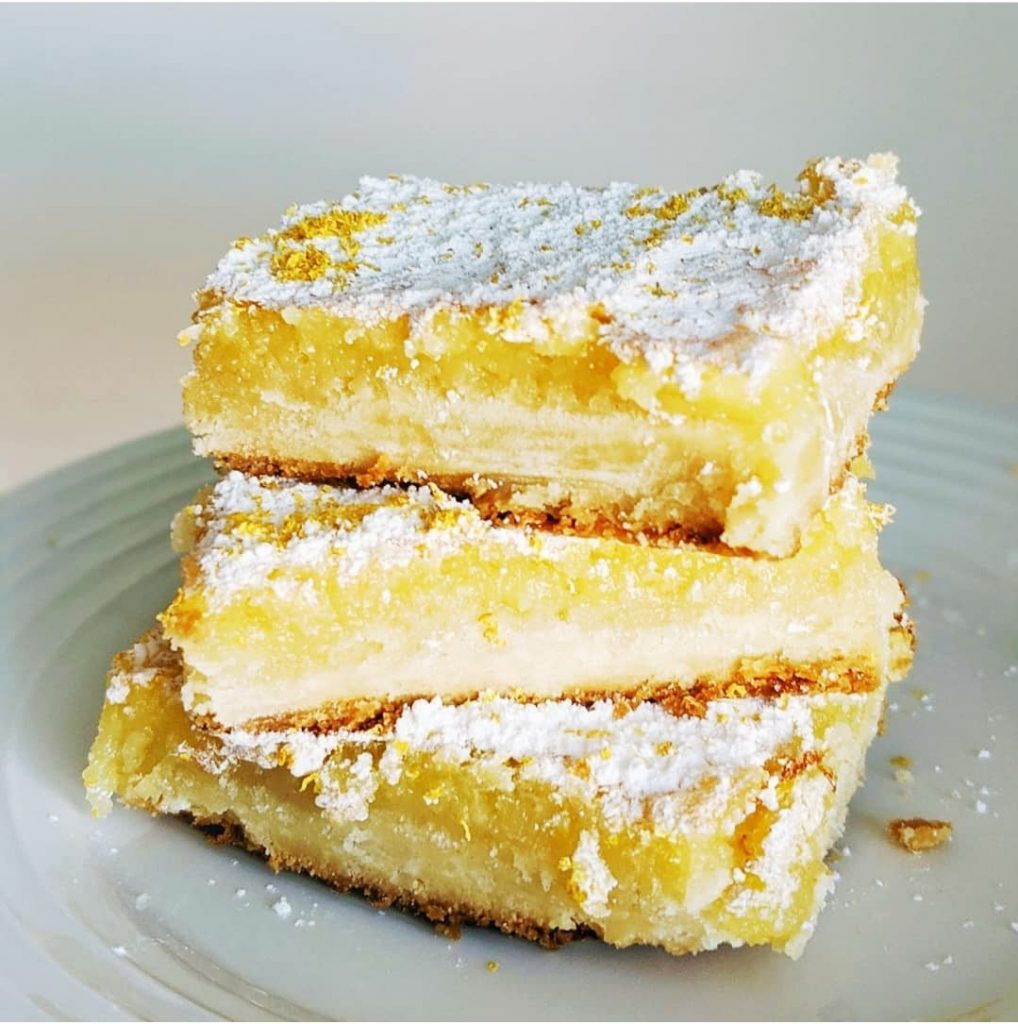 Lemony curd on top of a tender, buttery crust….. sprinkled with powdered sugar and lemon zest. These are the perfect summer dessert!
Print
Lemon Bars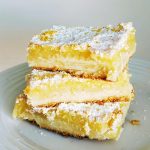 Lemon curd on top of a buttery crust.
Scale
Ingredients
1 cup butter, softened
½ cup powdered sugar
2 cups flour
1 ¾ cup sugar
¼ cup flour
½ teaspoon salt
4 eggs
2 lemons, zested and juiced (juice needs to equal 6 tablespoons)
½ teaspoon baking powder
Instructions
Preheat oven to 350F.
In a bowl, blend the softened butter, powdered sugar, and flour together. Pat it into a 9×13 baking dish.
Bake for 15-20 minutes, or until golden brown.
In a separate bowl, whisk the sugar, flour, and salt together. Beat in the eggs, lemon juice, and baking
powder; and pour over the crust. Put back in the oven and bake until set and brown around the edges,
about 20-25 minutes. Cool completely.
When ready to serve, sprinkle with more powdered sugar and the lemon zest and cut into squares.