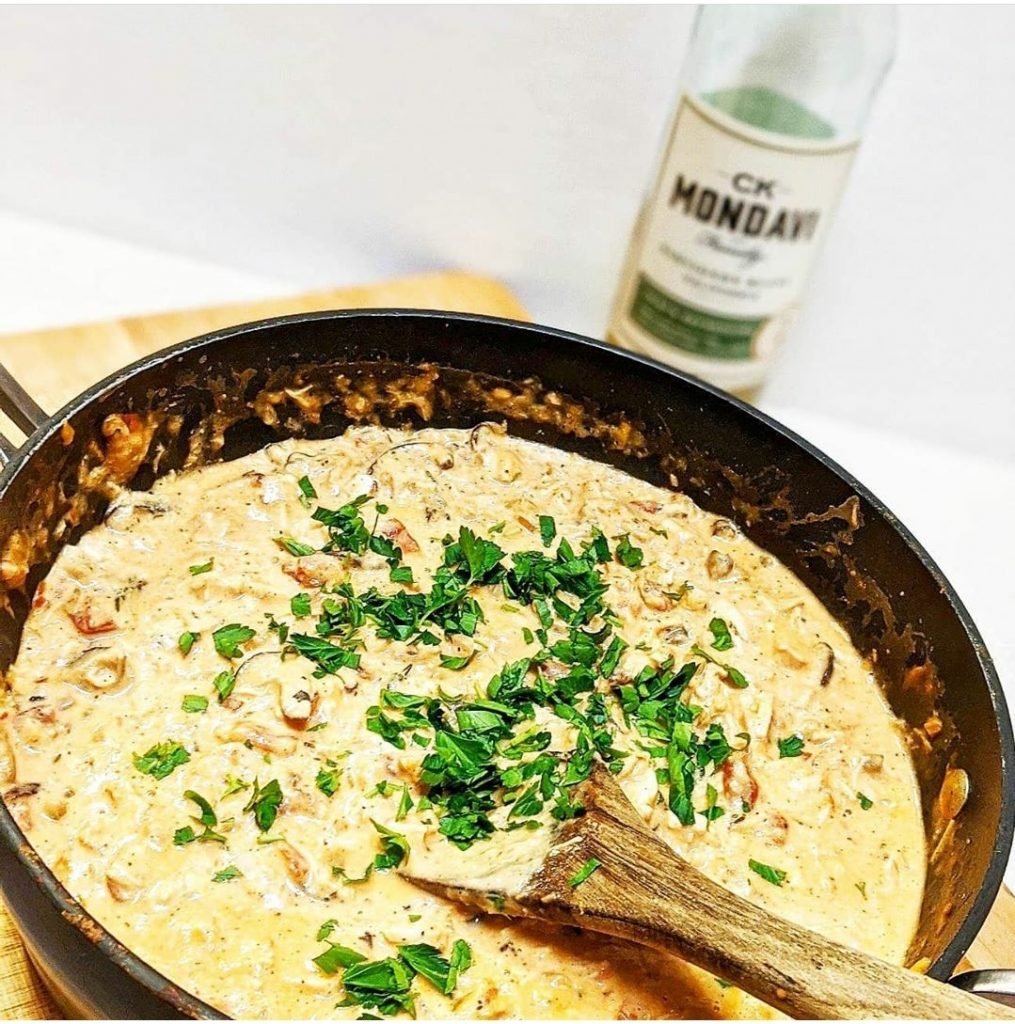 There are two ways to make this recipe: the Quick Weeknight Meal way, and the Taking My Time In the Kitchen way. It's nice to have options, right?
To turn this into a Quick Weeknight Meal, simply substitute the one pound of chicken breasts for rotisserie chicken (I prefer Costco's rotisserie chicken that is removed from the chicken and packaged separately).
Serve with rice and warm bread.
Enjoy!
Print
Chicken Stroganoff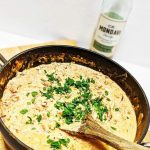 Creamy and delicious. Perfect for any season.
Scale
Ingredients
 1 pound chicken breasts, cut into 1-inch chunks, or substitute ground chicken
 1 teaspoon smoked paprika
 1/4 teaspoon cayenne pepper
 1 teaspoon salt
 1 teaspoon pepper
 2 tablespoons flour
 4 tablespoons olive oil, divided
 1 large onion, chopped
 6 garlic cloves, minced
 2 cups sliced crimini mushrooms
 2 tablespoons Worcestershire sauce
 ¼ cup dry white wine
 4 tablespoons unsalted butter
 4 tablespoons all-purpose flour
 2 cups chicken broth
 2 tablespoons Dijon mustard
 1/2 teaspoon fresh thyme leaves
 1 cup sour cream
 Cooked rice
 Chopped fresh parsley for finishing
Instructions
Toss chicken, in a bowl, with the paprika, cayenne pepper, salt, and pepper.
Heat 2 tablespoons of oil in a skillet and saute the chicken until nicely browned on all sides. Remove
and set aside on a plate.
Heat the remaining 2 tablespoons of oil and saute the onion until softened and translucent. Add the
garlic and cook until fragrant, about a minute.
Add the mushrooms and cook until nicely browned. Pour in the Worcestershire and wine, to deglaze
the pan. Add the butter, and melt it into the vegetables. Then sprinkle with flour and stir to combine.
Pour in the chicken broth, Dijon mustard, and fresh thyme leaves. Add the chicken and bring to a boil,
then reduce and simmer until thickened. Add the sour cream, stirring to incorporate.
Serve over rice and garnish with fresh parsley.